Honest John's Motoring Agony Column 13-1-2017 Part 2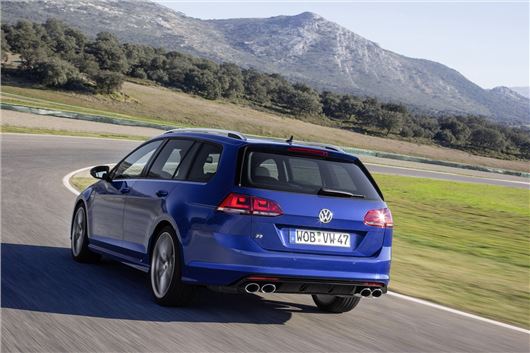 Published 12 January 2018
Click back to Honest John's Motoring Agonies 13-1-2017 Part 1
The harder they come
On our potholed country roads I find even the softest suspension setting on my Mk7 VW Golf R estate too hard. The car is fitted with 225/40 R18 Y92 tyres. Is there a safe acceptable alternative wheel/tyre combination that would provide a worthwhile improvement?

MGS, Oxford
Happily, you can get Michelin Cross Climates in 225/40 R18 92 Y XL. As well as the cold weather benefits, they are more compliant giving a slightly better, quieter ride and, as the lowest pressure settings, also improve steering response. I don't recommend downsizing to 17-inch or 16-inch wheels on this car and they probably won't fit around the front brakes anyway.
You should not need reminding
A letter in yesterday's Telegraph regarding SORN prompted me to check mine. After taking my 1962 MINI off the road in 2003, I received annual SORN reminders from the DVLA, which I acted upon. These reminders ceased in 2013 and as a result I have not reapplied for a SORN for the MINI. Have the regulations changed regarding the requirement for SORN, or am I breaking the law? Do I need to apply for a SORN as soon as possible? Should I have continued to receive a reminder? The MINI has always had 'laid-up' insurance until September 2017, when I changed to comprehensive, as I plan to put the car back on the road this year.
RM, via email
What happened with SORN is they stopped sending reminders and basically the car remains on SORN until taken off, as long as it remains registered to the same keeper: https://www.gov.uk/sorn-statutory-off-road-notification /  If you sell the car, the new keeper needs to re-SORN it to their name and address, or tax it, which isn't much of a hardship with a 1962 MINI because the annual tax is FoC as a 'Historic' vehicle, but it will then have to be 'continuously insured' until put on a SORN.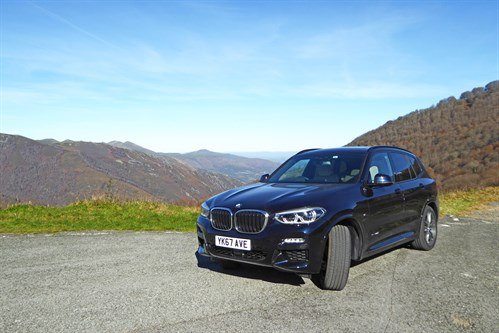 Land of the Free
I would like to replace my 2007 Freelander Td4 GS and would greatly appreciate your advice. It has been a great workhorse, used off-road well laden during the shooting season; as a truck to go to the local tip with DIY and garden rubbish; and as a family car loaded up for holidays. I would like a similar size and spec vehicle to carry on all the above uses. Should I be looking at BMW, Jeep, Volvo, VW, or something else. Should I consider a petrol driven model now? Or, as last result, should I look for a used nearly-new Freelander, if there is such a thing? Why have they discontinued this model? Even the remodelled Discovery hasn't an easy access when using it as a 7-seater. I look forward your suggestions in due course.
BH, via email
The Freelander was directly replaced by the Discovery Sport, that has had a few problems, especially with diesel emissions equipment. Better to go for a Disco Sport Si4, which has the JLR Ingenium petrol engine with either 240PS or 290PS: /road-tests/land-rover/land-rover-discovery-sport-si4-petrol-2018-road-test/ The latest alternative is the BMW G01 X3, that is improved in every respect over the previous X3 and available with a two petrol engines as well as 2.0 litre and 3.0 litre diesel engines: /road-tests/bmw/bmw-x3-g01-30d-2018-road-test/ 
Half braked idea
My 2008 VW Golf was recalled in August for a software update to resolve a fault with the braking system. When the software update failed to fix the fault, VW replaced the full ABS braking system. The work cost £2,500, but I did not have to pay. My brakes failed last week, nearly causing an accident on a dual carriageway. The brakes seized on, sending the car into a skid and locking the steering. VW has now repaired the fault at a cost of £1,100 excluding labour. I, however, have no confidence in my car and am astonished that, given the history of it, I am expected to be able to drive it as normal. The customer care from VW has been poor and I am very surprised that the company is not taking a greater interest in a car that was part of a national recall, but has gone on to suffer a brakes failure. I would appreciate any advice.
SL, via email
I checked this and found the UK recall, which we had not picked up, even though we had picked up the international recall over this issue. However, your car is now nine years old and that has to be taken into account. You can expect VW to continue to repair it, but you cannot expect the company to 'buy your car back' except at its current market value, which may be a lot less than you expect it to be worth. If you are really upset, take the matter to Small Claims: https://www.gov.uk/make-court-claim-for-money / You can get an idea of the market value of the car by entering its registration and mileage here: /used-prices/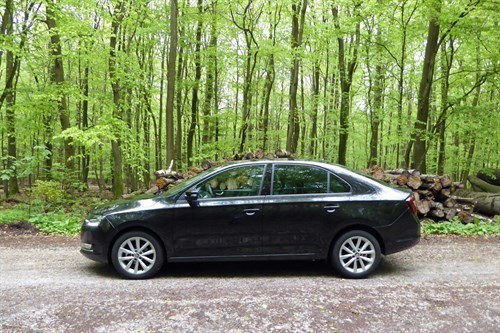 Age of the strain
In February 2014 I purchased a new Skoda Rapid hatchback. If I recall correctly, my first insurance premium was about £179. In 2015 the renewal was £192,and in 2016 it went to £222. I have just had this year's renewal in where they are asking for £294, a jump of £70. How can they justify an increase of this magnitude? I have just turned 77 years of age. Is this some sort of age discrimination? I would add that in a previous life I drove Police vehicles for 30 years. I have a clean licence after driving for over 50 years together with a clean no claims bonus history. It doesn't end there. I tried another couple of on-line insurance companies and had quotes of £354 and £400 
JD, via email
Insurers interpret "age discrimination" as increased underwriting risk, but I would like to see genuine statistics that actually back this up. I'd look around. Try LV= and Direct Line.
Non-friction 
I purchased a 2010 Qashqai from a Nissan dealer in June 2014. The clutch failed at the end of November 2015 and they replaced it at a cost of £1,677. In October 2017, the clutch burned out again when I was 100 miles from home and halfway to my destination on a Saturday evening. I called the AA and was taken to a local repairer who lent me a hire car to continue my journey. Upon my return on the Monday I collected the repaired vehicle and settled the bill of £1,145. I have claimed to Nissan through my dealer and have received a most derogatory response as follows: "Nissan has declined the opportunity to make a goodwill payment in respect of your clutch replacement due to the vehicle subsequently being fitted with an aftermarket clutch and not a genuine Nissan component." It does not matter a jot what was fitted after the event, but a clutch should last longer than 22 months. I handed in the burned out clutch to my dealer as evidence. My driving technique cannot be called into question as I have driven a VW Bora for 220,000 miles on the original clutch. Can you please suggest the next move?
RF, Mendham, Suffolk
Unfortunately, most manufacturers do not warrant a clutch for more than 6 months, even on a new car, unless a fault such as contamination by clutch fluid can be proven. The reason is that clutch life can be dependent on the way a vehicle is driven. It is possible to completely destroy a clutch in 15 minutes. As well as that, if you wanted Nissan to contribute you should have undergone the inconvenience of involving a Nissan dealer. You cannot expect a manufacturer to pay for an aftermarket clutch fitted by a third party. But if you can prove that the clutch and DMF you paid £1,677 for was of faulty manufacture, you can attempt to reclaim the £1,677.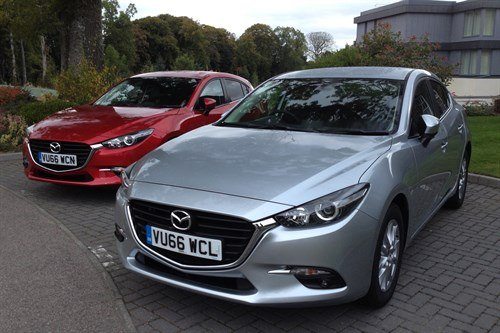 Assault on battery?
I am very pleased with our Mazda3 that we have owned for about a year. However, I am a newcomer to all the latest driving aids, amongst which is the iStop facility. I am concerned that the frequency with which I get caught up at traffic lights and jams that the engine is continually cutting out and then restarting and wondered if this affects the life of the car battery. What can I do to prolong the life of the battery?

CC, via email
If this has i-eloop it uses a separate capacitor to re-start the car, so the car's main 12-volt battery is not affected.
Something to add
I thought I needed a new EGR valve. However, they cleaned it out and supplied a loan car during the time they had the car for just £329. We are now using the super diesel you recommended. Now, I've been advised by a mechanic, that it would be a good move to put some additive in the fuel tank before filling up every 4 or 5 times I fill up that will supposedly help to clean the DPF. Do you agree A) this is a good thing to do and B) The frequency? If so, is there a brand you'd recommend and how much are you supposed to add?
CB, via email
There is an additive called Cataclean that I have been supplied with but cannot personally confirm its effects, nor have any reports from readers.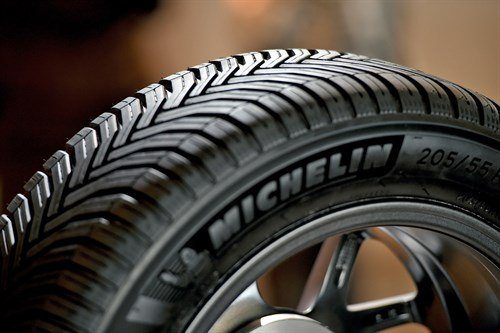 Seasonal variations
You used to recommend cold weather tyres for use during winter to cope more readily with snow and ice.  Recently you have been recommending Michelin Cross Climate tyres all year round. What, if any, is the percentage difference in performance between Cross Climate tyres and cold weather tyres in winter and Cross Climate tyres and ordinary tyres in summer? I currently use Bridgestone cold weather tyres on 16-inch rims and whatever the car came with for summer tyres, again on 16-inch rims for my MINI Cooper S Countryman All4. 
JA, via email
Michelin Cross Climates qualify for the mountains and snowflakes symbol so are legal wherever cold weather tyres are required. I find them, and Goodyear Vector 4 Seasons, as good as most dedicated cold weather tyres in snow, but Cross Climates have a slight edge in compliance, comfort, steering feel and quietness. No fuel economy or tyre life penalty.
Cross purposes
I should like to fit Michelin Cross Climates to my Jaguar F-Pace, but I have a full size spare wheel so that if I have a puncture on a long European journey I do not have to find a tyre dealer and limp there to get the tyre changed. I believe the Michelins are unidirectional so the spare could only replace either the near side or the offside but not both. Should I stick to a normal tyre for a spare, run the Michelin on the wrong side or just accept that a full-sized spare wheel and Michelin Cross Climate tyres are incompatible?
RH, via email
Yes, just treat the full-sized spare as an emergency wheel as you would a space saver and be very careful if you ever have to use it. Restrict your speed and be aware that both roadholding and braking will be affected by the disparity. Unfortunately, that assumed Michelin did Cross Climates in a size to fit the F-Pace and unfortunately I can't find any exactly the right size, even 18-inches. You may find all weather tyres to fit in the Nokian Weatherproof range.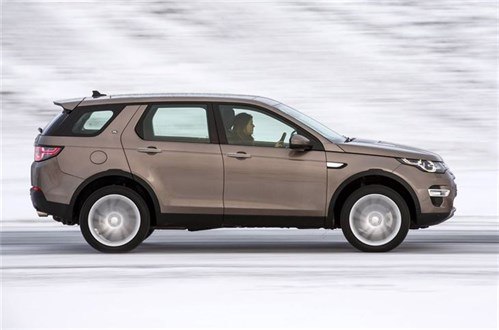 Desperate Dan
I am desperate for some help. I have made the awful mistake of leasing a Land Rover Discovery Sport, to cover 9,000 miles a year annum. Apparently, because my driving style, as Land Rover put it, "isn't right for the car," I'm stuck in a stand-off between Land Rover and the lessor, without said car, as it needs the DPF filter fixing for the third time at £1,350 cost to me. Neither Landrover or the lessor will do anything about my predicament. I am trying to run a small business through turbulent times and have spent a number of days without transport. I have spent hours contacting both companies to no avail and I have found both companies arrogant and unbending and at no stage was I told 9k wasn't enough mileage, neither was I informed prior to leasing about the possibility of issues with DPF filters. I had never heard of them before this sorry episode. Land Rover says I need to travel further and faster, as I'm not getting the engine hot enough. I am told if the warning light comes on I need to do another 20 miles at over 40mph, immediately. It is neither practical nor fair that I should pay this on a brand new 6-month old car that's got 2.5 years left on the warranty. I am paying £357 per month and I paid a deposit of £3,200. I took possession of the car in early July and the issues started 20 days later. It has spent more time at Land Rover than it has on my driveway. How the ladies who lunch overcome this problem goodness only knows; I am only trying to get to work and all I have got to show for my hefty deposit and hundreds of pounds a month is a hired Qashqai. The saga continues with nobody contacting me when they say they will and us being at a complete stand-off. Please help. I am at the end of my tether and feel completely at a loss to know where to go next.
RA, via email
Another reader successfully rejected a similar age LandRover Discovery Sport for the same reason. So that's what you need to do to the lessor on the grounds that the lessor has supplied you with a vehicle that is not suitable for your requirements. It is not "reasonable" or "practical" to expect the lessee of a vehicle to "have to drive it 20 miles to ensure the DPF completes active regenerations." This is not a problem for diesel owners who regularly drive 20,000 miles a year, mostly long distances. But it us an increasing problem for many drivers who unwisely bought diesel cars to travel short distances, and it is a particular problem with the Discovery Sport because the DPF is too far away from the heat of the exhaust manifold for it to passively regenerate. See: /carbycar/land-rover/discovery-sport-2015-l550/  Our take on your consumer rights: /faq/consumer-rights/
Click back to Honest John's Motoring Agonies 13-1-2017 Part 1
Comments
Author

Honest John
Latest