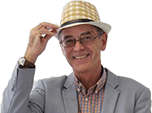 Honest John's Motoring Agony Column 22-04-2017 Part 2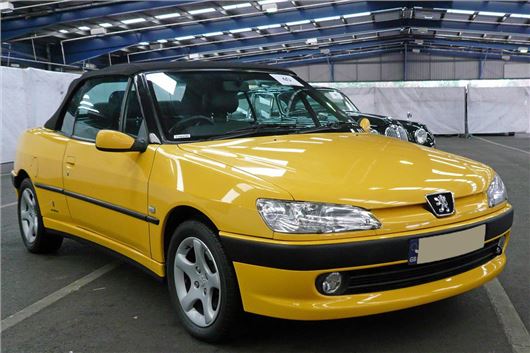 Published 21 April 2017
Click back to Honest John's Motoring Agony Column 22-04-2017 Part 1
Farming out the work
I own a 12-year old Peugeot 306 cabriolet and the roof hydraulics have ceased working. I fear this will be a costly job to repair. The car has only 65,000 miles and is running well. Can I have your thoughts on whether this problem is worth rectifying and does it need to be carried out by a garage?
TW, via email
Beautiful looking car. Must be preserved. If you live in the country it's worth trying a few agricultural machinery repair specialists because these machines use similar hydraulics and the specialists are excellent at fixing them.
Quaker-mass
Some time ago I seem to recall you quoted a reader that if the road is less than 1 metre from your property the council is liable for repairs to damage caused by HGVs passing, etc. Please will you confirm what the legal position is? 
PB, via email
Sorry, I don't remember this. I had written about seismic tremors from big vehicles riding speed humps that then damaged adjacent houses. Councils are liable for that.
Variable approach
I am thinking of replacing an ageing and thirsty CR-V with a hybrid. There are two possibilities: the Toyota Auris with its ageing and wizzy CVT gearbox or the all-new Hyundai Ioniq with its 6-speed, dual clutch box. It seems to me that the Ioniq feels more planted than the Auris, and I wonder if the Auris's electric steering needs updating? I would appreciate your comments on overall, build quality, as the Auris's interior seems slightly more substantial. Additionally, how long would you expect the Toyota gearbox elastic bands to last?
CN, Uckfield
Toyota uses an epicyclic geared CVT in hybrids, not a cones and bands type of CVT. It is so unstressed that I have never, ever heard of the Toyota CVT going wrong. The DCT in the Niro and Ioniq gives a more positive drive and I have yet to hear of Hyundai/KIA's 6 and 7 speed DCTs failing, but, of course, it's much earlier days than Toyota's CVT that has been around for about 17 years. 5-year warranty on Toyotas and Hyundais. 7-year warranty on KIAs. Cars tested at /road-tests/, including the new Toyota C-HR. KIA Niro, Hyundai Ioniq and Plug-in Prius. Against my normal advice, the Auris HSD steers and handles so much better on 17-inch wheels with low profile tyres than it does on 15-inch qwheels with deep profile tyres that it's worth the sacrifice in ride quality.
Fixed interest
What's the advice - if you have, say, a 2010 Golf with 50,000 miles on the clock? Do you ignore the NOx emissions fix and save yourself a whole load of hassle and potential problems - or get it done? You are out of warranty? What would you advise your neighbour to do in those circumstances?
MB, via email
I wouldn't have it done unless I had to. The VAG engineers say that the incidence of problems is small. It doesn't seem small by the number of complaints I receive, but then I seem to be the complaints department for every car and especially Volkswagens. I would only really know they were fibbing if I recorded more than 150 cases in three months of cars not running properly after the fix.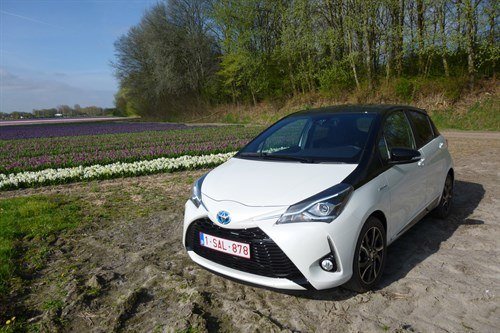 Short and sweet
We do about 4,000 miles a year, mostly short journeys of about 10 miles at a time. As we live in London I am considering a hybrid automatic. I am not worried if it is KIA, etc, as the badge does not bother us. What we want is a good reliable car. What do you suggest?
SM, via email
New, the range starts at around £16,000 with the Toyota Yaris hybrid, rising through the Auris hatch and Sport Tourer to the KIA Niro and Hyundai Ioniq. Then the Prius, Prius Plus, Prius Plug-in, VW Golf GTE Plug-in, Audi A3 e-tron Plug-in, KIA Optima Plug-in and VW Passat GTE Plug-in, by which time you're hitting £40k.Toyota hybrids have been impeccably reliable and are covered by 5-year warranties. Hyundais come with 5-year warranties and KIAs come with 7-year warranties.
Fooled consumption
Are you are able to give an explanation as to why the average fuel consumption on the dashboard of my car shows a better reading than the true figure? Since then the only response I have received has been an automated message and I have been unable to find any comment in your column of the Weekend Telegraph. My problem is that I keep an accurate record of the fuel I use so I am able to calculate that between 24thMarch last year and yesterday, 22nd March I have used 1,220.78 litres of diesel and have covered 12,758 miles. From this I calculate I am getting 46.66 mpg. The figure on my dashboard shows a higher figure of 48.7mpg. The vehicle I drive is a 2012 Mercedes C220 Elegance CDI Blue EFI. The dealer from whom I purchased the vehicle is unable to explain the discrepancy and your comments would be much appreciated.
NRC, via email
It is typical of every car I have driven over the past 20 years to show better fuel economy on the dash reading than the reality of a record of fuel and mileage. The dash meter does not actually measure fuel. It merely makes a calculation based on engine performance and these calculations almost always seem to be set to be optimistic. The Real MPG average for a W204 C220 CDI Blue Efficiency manual is 51.6mpg and the Real MPG average for a W204 C220 CDI Blue Efficiency automatic is 47.8mpg, so you are not far off the average. See: /realmpg/mercedes-benz/c-class-w204-2007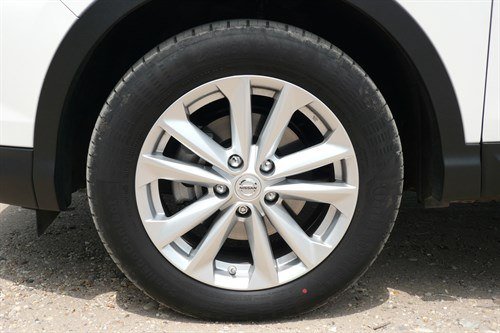 Rider haggard 
I am not happy with the ride on our 2016 Qashqai in spite of changing from 19" to 17" wheels and Michelin Cross Climate tyres. Would it be possible to improve this by fitting different rate coil springs/shock absorbers? Tyre pressures have been adjusted with no improvement. Like most cars, ours is driven predominately with one or two occupants. 
PS, via email
What tyre pressures are you using? I ran an HR-V on 17-inch 205/55 Cross Climates at 31PSI cold pressures (pressures rise by about 3PSI once you get some heat into the tyres). The 17-inch size for a Qashqai and a Kadjar is 215/60 R17. I'm currently on 215/60 R17 Continentals on a Kadjar 4WD and it absorbs the bumps very well. Try dropping your cold pressures to 31PSI.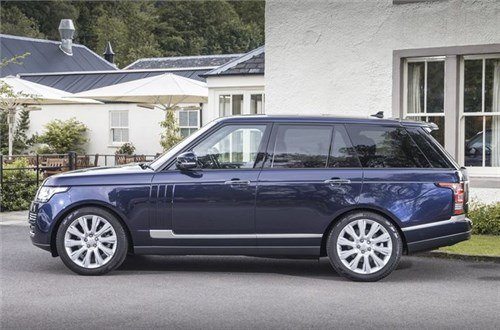 Off the map
I have a 2015 Range Rover Vogue and since I've owned it I've had issues with the mapping, GPS and recently with the parking sensors. Could you explain why, when parked at The Mistal, Galphay, the Range Rover system consistently shows the car to be parked at Gold Coin Farm, Galphay, which is 587 metres away as the crow flies? I have tried to resolve these issues with Land Rover, who will not shed any light on the problems. Given the last link they sent, I am concerned that all of the systems are interrelated and will fail. Can you offer a way forward with this?
JH, via email
If you only get the problem at Galphay, then the reason might simply be a mapping error that identifies The Mistal as Gold Coin Farm. Global Positioning is usually pinpoint accurate, but the map display may not be. For example, if you take the A1 from Wetherby to Scotch Corner you will occasionally find yourself considerably off-piste because the mapping has not caught up with the new road layout.
Peddling dope
I am constantly frustrated by cyclists who think that the rules of the road do not apply to them: going around mini roundabouts the wrong way, through red lights, etc. Today I was driving down a narrow, one-way lane when I turned a bend and came face-to-face with two cyclists riding the wrong way down the lane (it was raining heavily). fortunately for them, I was driving slowly enough to stop, but just inches before I rode right over them. I pointed out to one of them that this was a one-way lane and he said "I'm on a bike so it's ok." He continued to swear at me and blame me for the incident. I reported it to the police informing them that I had a video recording but they were not interested. The reason, I believe, is that they would have trouble identifying the cyclists as they don't have registration marks, so just do as they please. Is it time to do something about these rogue cyclists? I often hear motorists say how much they hate cyclists. I can understand why. If I had run down the cyclist I expect that I would have been arrested and questioned and would have to hire a solicitor to defend myself, not to mention having to live with injuring or killing someone.
DE, Swinhope, Lincs
Unfortunately these lycra louts have been allowed to inhabit the moral high ground, so unless we become a Republic and elect Jeremy Clarkson as president this sort of thing will continue.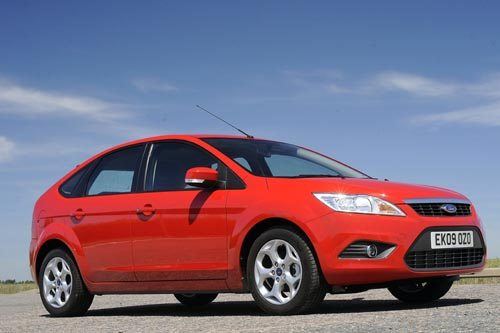 Automatic fearbox?
I had been thinking of buying a 101,000 mile 2009 Focus Titanium 2.0 automatic, but having just found your and other reports of the troubles this gearbox can suffer I wonder if I should give it a miss, and go for a manual box. I would appreciate your advice. (The car would be a private sale, so without any warranty).
PT, via email
If it's the 2.0 petrol model it had a fairly standard 4-speed torque converter automatic transmission. If it's the 2.0TDCI it has a 6-speed wet clutch Getrag Powershift automatic transmission. This is not the disastrous 6-speed dry clutch Powershift fitted to small fords from 2013, but it is a maintenance box and required fresh fluid every 3 years.
The last days of spring
I have noticed by abnormal noise, that the tips of my car's rear springs have broken at the lower end. They seem to be a few centimetres in length and 1 or 2 in number on both sides. Is this as a result of more speed bumps in the UK, and do the springs need changing?
AD, via email
Quite common generally due to the quality and tempering of the springs as well as speed humps. The car needs new springs.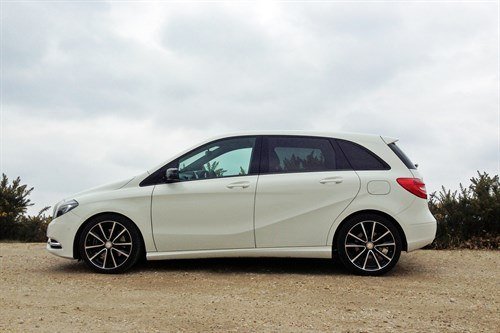 Absorbing subject
I own a 2014 Mercedes-Benz B200 that has 19-inch wheels and low profile tyres. Living as I do in the pothole capital of the UK, I am worried about these wheels and tyres, which are not runflat, just low profile. For my peace of mind I would like to change them for smaller wheels, say 15 or 16 inch, with a much beefier tyre, maybe all weather tyres. What would you recommend? And who should I go to?
CC, Surrey
Yes, you should switch to 16-inch wheels with 205/55 R16 Michelin Cross Climate tyres at relatively low cold pressures of 31-32PSI. A good place for the wheels is http://www.tyremen.co.uk/ Then it's a matter of searching around for the best price for the tyres, including fitting. You could try http://www.event-tyres.co.uk/ Or get onto http://www.tyrereviews.co.uk and search from there.
Tressbiker
I am trying to trace the owner of a motorbike that is parked in my parking bay. Would you have any ideas who I can contact to get in touch with the owner? The registration number is GY16 HJX.
CP, via email
You might be able to get it from the DVLA (https://www.gov.uk/get-vehicle-information-from-dvla) but, if you are strong enough it might be easier just to move the bike off your property. Check with the police first in case it has been stolen and dumped.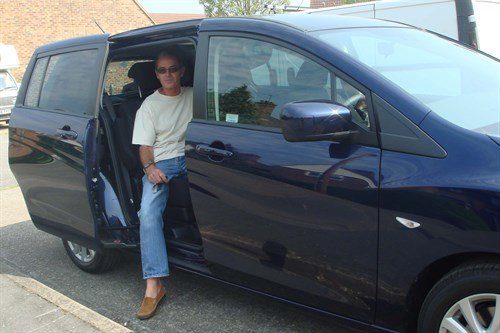 Max headroom 
Please can you help my daughter who wants to change her 2004 Ford C-Max with 50,000 miles for a second-hand car at a maximum spend of £10,000. Her husband and two sons are over 6ft, and she likes a high driving seat. She is the sole driver.
WB, via email
The 2nd generation Mazda 5 was very good. I ran a 1.6 diesel for a year, but they also did a 2.0 litre petrol version that wouldn't have diesel particulate filter problems if used for repeated short runs. The 2nd generation Ford C-Max isn't as roomy in the front or as easy to get in and out of as your first generation C-Max.,Mazda 5 carbycar: /carbycar/mazda/5-2010/ mMazda 5 long-term reports: /our-cars/mazda-5-16d-ts2/
Deal, or no deal?
My wife wants me to change our 5-year old BMW 116i with 22,000 miles and in reasonable nick for a new one. The price of the new car, including automatic, is £24,930. The dealer is offering only a £1k discount and £7k part-exchange, leaving a difference of £16,930 to pay. He also wants £450 for GAP insurance and £250 for Autoglym Lifeshine. Do you think I should be able to get him to improve his offer?
JM, Bourne End
That works out at £3,386 a year and 77p a mile in depreciation alone. Try drivethedeal.com because they can now arrange a price for your old car. Buy GAP independently for 1/3 to ½ of this price. But LifeShine was reasonable at for £250.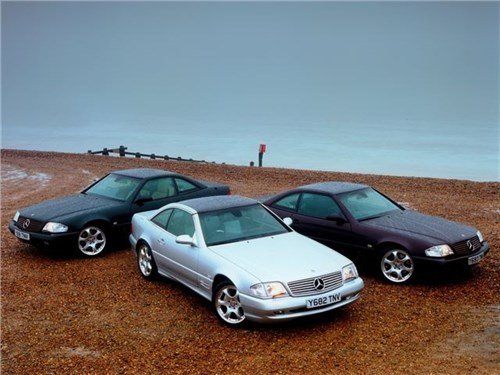 Executor decision
I am an executor for my late brother and his pride and joy was a 1993 Mercedes 300SL 24V, hard and soft tops, red with beige leather interior. The car has 18,700 miles on the clock, is in very good condition and has been owned by him since 1994. It has a full M-B dealer service history and has just been serviced and MOT'd. Do you know what it might be worth or could you advise me who to contact about a valuation or the best way to achieve a sale.
PE, via email
The best way to dispose of this R129 with no arguments among executors is to consign it to a classic car auction. My favourite is http://www.historics.co.uk/ Try to speak to Edward Bridger-Stille. He will advise reserve pricing. Next sale at Ascot racecourse on Saturday 20th May, but you need to get moving so a proper catalogue entry can be made. Alternatively, if you live in the West country, http://www.brightwells.com. Others include Barons, H&H and Bonhams.
Seller feels
I am thinking of selling one of my cars using ebay. I expect that prospective buyers may wish to test-drive the vehicle before buying. What arrangements are possible to ensure that prospective buyers will be properly insured to test-drive the car? My vehicles are all insured comprehensively for my wife and I. Should I insist that prospective buyers arrive with evidence that they are properly insured to undertake a test drive? Or is there some other suitable arrangement that can be made?
CF, Scunthorpe 
Yes, you either have to insist that prospective buyers arrive with evidence that they are properly insured to undertake a test drive. Or you have to take out http://www.dayinsure.com on their behalf. Otherwise, in the fairly unlikely event you get caught, both you and the driver face 6 points and a hefty fine. But the biggest dangers are speeding tickets, or a crash. Then they'll throw the book at you.
Click back to Honest John's Motoring Agony Column 22-04-2017 Part 1
Comments
Author

Honest John
Latest