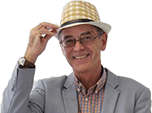 Honest John's Motoring Agony Column 08-04-2017 Part 2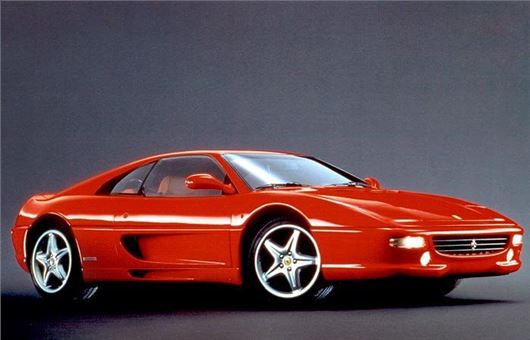 Published 07 April 2017
Click back to Honest John's Motoring Agony Column 08-04-2017 Part 1
No guarantee
I bought an approved used Ferrari from a Ferrari franchise in Cheshire. Part of the attraction was the 2-year warranty as it's an older car and a Ferrari. This was part of the written sales proposal, confirmed in writing on the email I enclose. However, despite having the car serviced by a main dealer and the car now needing a small warranty claim (for which it would normally qualify), the selling dealer says the warranty was only ever 12 months. He says 10-year old Ferraris only ever get 12 months. This was never mentioned to me when I bought it. Do you think I have to accept this?
LP, via email
Happily, I read through everything you sent me and in particular these words from the dealer's e-mail to you stood out: "As an approved car, it will carry a 12 month warranty, with a further 12 months added, as long as you have it serviced in 12 months time." Since you did have it serviced within 12 months, he is obliged to provide you with the full 24-month warranty he promised you in his email and which forms part of his contract with you for the purchase. Any further dispute, threaten Small Claims: https://www.honestjohn.co.uk/faq/consumer-rights/ Obviously this depends on you having paid the price of £76,000 mentioned by the dealer in the same email. If you negotiated a lower price you may have negotiated your way out of the 12+12 month warranty.
Travelling wuff
I have acquired a Yorkshire Terrier pup, now 6 months old. He is full of charm and energy and travels well in the car. So far he rides in a pet carrier in the boot, but he is growing fast and will soon be too big for this. I have experimented with a harness that clips onto one of the seat belts in the rear seat but I don't feel he is so comfortable there and I worry that he would be at risk in a shunt or emergency stop. I see that neighbours with bigger dogs tend to use a wire barrier behind the rear seats leaving the dogs loose in the boot. But that must carry similar risks. Do you have views on the safest system?  My car is a Toyota Yaris. I rarely carry passengers in the rear seats and could dispense with them if necessary.
ELS, via email
The only really safe way is a bigger cage. He might not like it, but he'll be a lot safer in it. And so will you.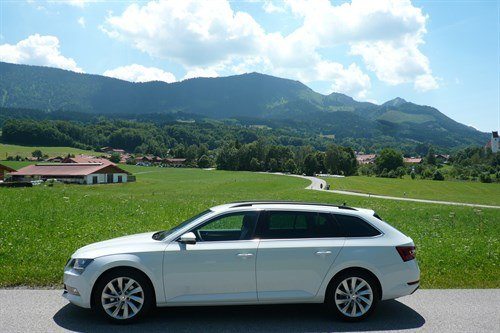 Roving eye 
I have had a 2001 Rover 75 Tourer from new, but will need to replace it shortly. I was thinking about a Skoda Superb as a replacement, possibly the new Sportline estate. I have been away from the market for so long I am out of touch. I wondered if you could advise me on the best approach to buying new, whether cash deals are possible (I will not be trading in), or whether internet sites such as Drive the Deal are worth looking at.
VS, Chorley
Drivethedeal or carwow should be able to get you the car at a considerable discount without you having to negotiate it. You then buy the car directly from the Skoda dealer, not Drivethedeal or carwow. In some cases the dealer will be local to you. In others, not.
Fluid situation
I own a Volkswagen Golf Plus SE 1.4 TSI 122PS 7-speed DSG purchased from new on 16-9-2010. It was recalled for a gearbox oil change on 19-8-2014: synthetic replaced by mineral oil. I am very happy with the car. It is serviced annually by the Volkswagen dealer. Apart from the purchase of a new battery and two front tyres there have been no other expenses. At my last service I enquired when gearbox oil change was due to be told that there was nothing in the service manual regarding this. I know of no mechanical device that requires no maintenance. Your column often mentions the DSG being suspect, which is rather worrying. Should I insist on an oil change at the appropriate intervals? Is it difficult for them to service? I am now retired and cover approx 5,000 miles per year and would be loathe to be rid of the car as it suits my needs perfectly.
JP, via email
There may be nothing in the manual, but ever since the switch from synthetic to mineral some dealers have recommended that the low torque dry clutch DSG needs a change of fluid every 4 years or 40k miles. I double-checked this with VW and they say that because the transmission oil is not shared with the clutch, as with a manual gearbox, it does not need changing again for the life of the car.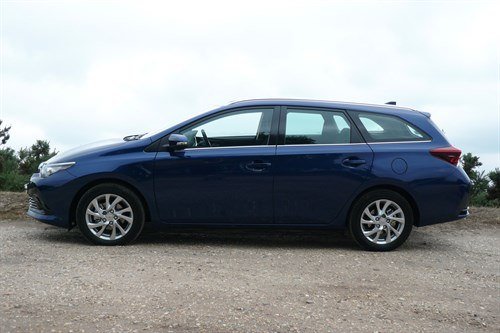 Driven to distraction
At the age of 93, my father has recently been advised not to drive in the future. My mother at 86 does still drive and will continue to do so. At present they have a Toyota Prius and a Toyota Auris. Initial thoughts are that they sell both cars as my mother finds the Prius a little on the large side for shopping, although my father likes the comfort. They would need four seats, like the flexibility of a hatchback and need something reliable and a bit bigger than the Auris. Would you have any suggestions please?
NC, via email 
A Prius is actually not much bigger than an Auris. But the answer might be in a new model Auris hybrid, that is a bit bigger than the original Auris, or an Auris hybrid SportWagon estate. Another way to go is a KIA Niro 'crossover' hybrid, or a Hyundai Ioniq. Test of the KIA Niro here: https://www.honestjohn.co.uk/road-tests/kia/kia-niro-2016-road-test/
Roller coaster ride
I would appreciate your comment on the following: I have a 2015 BMW X5 2.5 (bought as an ex-demonstrator from a BMW dealer). The front tyres are 275/40 R20 and the rears 315/35 R20 (all runflats). At 17,700 miles, both rear tyres are now worn so badly on the inside edges that wires are showing. Is this wear caused by the suspension setup or by 20-inch wheels and runflat tyres?
IW, via email

These are ridiculously wide, ludicrously low profile tyres, but a life of 17,700 miles from them is excellent tyre life from tyres like this. The wear on the inside shoulders could be directly caused by centering the car over speed cushions that actually rips the inner shoulders of the tyres to bits. You need to drive one wheel over and one on the road surface.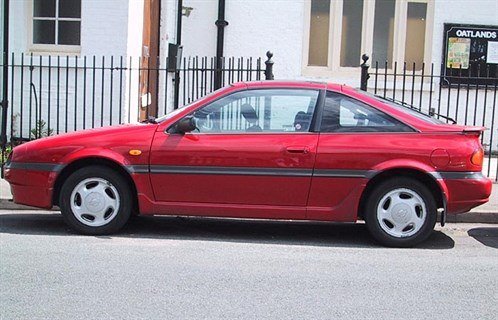 Tax free zone?
We have a 1992 Nissan 100NX and someone told us that as it is 25 years old it will be classed as classic car and will have no need for tax. I can't confirm this anywhere, so we thought we will ask you. What are the actual rules and is it true??

KP, via email
It's a rolling exemption for cars 40 years old, not 25 years old.
Haggle Rock
An independent dealer has a 2007 Jaguar S-Type 3.0 litre SE petrol with 31,600 miles and full Jaguar service history for £9,990. He says it's in good condition. Is this the right kind of price?
PW, via email
It's a very high price that reflects the condition of the car. He won't have paid anything like that for it. Up to you. Go with your instincts. You may be surprised at how much room there is for negotiation. Pitch in at £7,000. Let them respond with £9k. Then meet in the middle at £8k.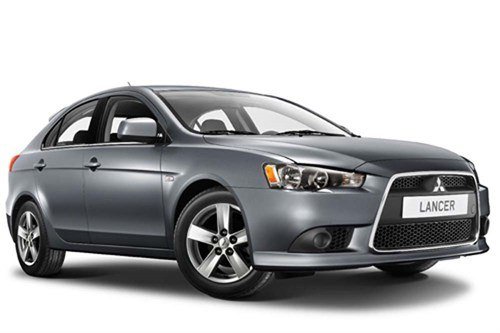 Shuddering the blame
I currently own a 2011 Mitsubishi Lancer Sportback GS2, bought in 2014 at 46k miles and now with 107k due to work. I recently found that I would get a lull when I started the car in the morning and drove on the motorway. I would have to stop the car and restart it. I was told this was an air flow meter problem and when it went in for the MoT the mechanic disconnected it. However I feel as though I am using more diesel that usual. In addition to this I took her to a specialist and he did a diagnostic test as I know my car is still not going right. It struggles and shudders on the motorway as though I am driving in a high gear at low speed. The diagnostics revealed a misfiring in one injector (meaning all four need changing) and that I needed a new turbo. I am caught between a rock and a hard place. In your opinion is it worth my while doing the work which will cost around £1.5k as buying another used car could bring with it other problems. Very confuddled car owner and any advice appreciated!!

CT, via email
£1,500 reads surprisingly light for four new injectors and a new turbo. Normally a turbo alone would cost that much. And if the turbo problem was caused by restricted lubrication of the turbo bearing then the bearing oil feed and oil return pipes are probably blocked with carbon and need replacing as well. I'd get a 2nd opinion before committing to the work.
"She was just 17.."
Regarding your reply to SN on 11th March I too thought, oh, goodie, delay my 31/3 VED renewal and get the new lower rate. A few minutes thought and a bit of research found the answer, as you stated it. I have a question, though: Several friends of mine already have their 17 plate cars, you state that it applies after 1/4, so did they/will they pay the old rate going forward?
GV, via email
17 reg came in March 1st 2017, so their cars were registered on the old pre-April 2017 CO2 based system.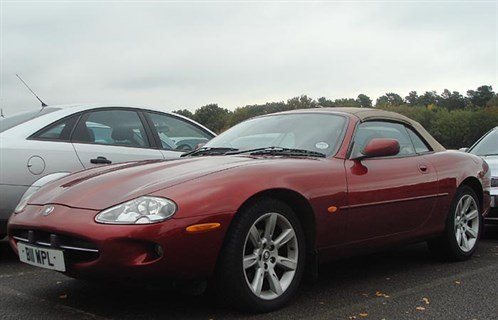 Crushing defeat
A company car driver crashed into the back of my XK8 convertible over two weeks ago and his company insurers Allianz through FMG has been handling the claim as the driver admitted liability. On Monday the loss adjuster called to say that my car had been a category D write-off in 2012. I bought it in 2014 from a private seller and nothing was mentioned at all. The insurers also said that they were writing my car off and were going to pay only what the car is worth as a Category D and not the current market value. Not only am I still aching from the unfortunate accident, I find I'm no longer able to buy a replacement vehicle like the one I had before as the payout is nowhere near what these cars now cost to purchase (appreciating as it would seem becoming classic cars). So I am worse off than I was before the accident. The amount I've agreed (but not received) is £6,000, and there's nothing available for less than £7,500 for a 2000 model with more than 100,000 miles. Most of them are 1997 or 1999 models. Similar ones we've seen are close to £10,000. I am peeved, that, through no fault of mine I no longer can enjoy, nor afford to buy another car like it. I had all intention of keeping that car for a good five, ten, fifteen years. It's built like a tank, and possibly saved us from worse injuries than we sustained. Surely they ought to pay the current market value of an appreciating car, rather than the value of a Cat D? Do you know how this works?  Is it as the chap says it is?  Isn't there is an obligation to provide sufficient funds so as to be not out of pocket? How can it be that because of someone's mistake, I am made to suffer the consequences? I think it's really unfair.  
AM, via email
Unfortunately you bought a car from a liar, so that's the real problem. Had you run an HPI or Experian check at the time you'd have found out it was a Cat D at the time. However, if the car is repairable, there is no reason why you should not demand to keep it and settle for a lower payment that you then use to repair the car as best you can. That might not be the best advice so you could also consult tim.kelly@motorclaimguru.co.uk
Lost, for Word
I bought a new Mercedes-Benz GLC in November 2016, and it was supplied with Garmin satnav. When I came to check for updates to the maps, which are not the latest, I found that Apple computers are not supported for updating. Mercedes said it was Garmin's issue. Garmin say Mercedes has entire responsibility as they outsource the update software. On returning to Mercedes their only advice is to find a Microsoft computer. If I used Microsoft I would have bought a Dacia. It seems silly that a premium car company can sell a car for £41,000 and not ensure functionality of the satnav. I'm sending this for information, out of incredulity.
BB, via email
This is typically German. My experience over the past 20 years and beyond is that they often go their own way with IT and don't think about compatibility with the rest of the World. Begs the question how they manage in the USA where I'll bet my hat that the American mapping can be updated on a Mac. I think you have a case for telling (not asking) the supplying dealer to update your software and if he refuses, get it done by a professional with a Microsoft PC and charge the dealer for it.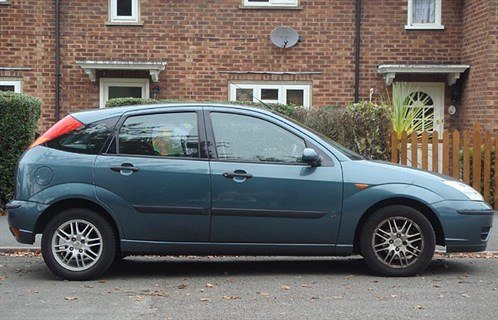 Bangernomical
I have a 15-year old Ford Focus Zetec, diesel that goes like a bomb. The engine is sound, but the body is terrible. It will get through its MoT with about £300 of work. Any other cheap second-hand car I buy will have its own hidden problems. I'm a foster carer and I don't want a 'nice' car that I have to worry about. Should I keep fixing the Focus. It has a newish cam belt and FSH. Or should I start again with another less than £1,000 car?  
LC, via email
As long as it is safe and passes its MoT, don't worry about superficial dents, scratches and rust. Just run it until it needs an uneconomical repair, then scrap it and buy something else.
Pet subject
I'm searching for a used 3-Series BMW with a petrol engine, as my annual mileage will be around 9,000. With a budget of up to £16,000, can you advise if there are any particular models to go for or any ones to avoid like the plague? Should we be considering alternatives?
BD, East Lothian
£16k gets you into an F30 3-Series and this tells you all about them with links to original road tests and a Good&Bad section: https://www.honestjohn.co.uk/carbycar/bmw/3-series-f30-2012/  Same thing for the previous E90: https://www.honestjohn.co.uk/carbycar/bmw/3-series-e90-2005/ A quick alternative for not much money is a 135i.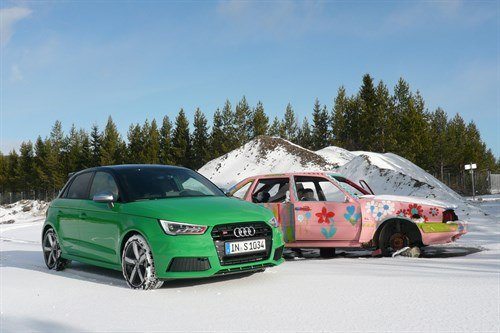 Love, actually
I have taken a test-drive of the Audi S1, and have completely fallen in love with the ride and performance. I will now go in search of a nearly new model, but will I get a better deal searching privately, and, if so, where do I look?
ME, via email
I quite liked the S1: https://www.honestjohn.co.uk/road-tests/audi/audi-s1-2014-road-test/ To find one, key in the relevant elements to our car price guide and any up for sale on Motors.co.uk will pop up underneath: https://www.honestjohn.co.uk/used-prices/Audi/S1/ They start at quite a high £20,000. I can't imagine many genuinely being offered for private sale.
Making allowances
I am changing my company, but not my job, so I'll be doing big motorway miles for many years. My new company does not operate a car scheme, just a monthly allowance. What four-door, auto, diesel would you recommend, now that I have to foot all bills: 320d, V60, A4? I value comfort and cabin serenity over all else. I need to spring fresh into a customer meeting from a four-hour drive, and then get home again later the same day.
DE, via email
Big miles in an expensive luxurious car devastates its value. Probably better to lease rather than own. I'd say a Lexus IS300h SE that comes on comfortable 16 inch wheels an 55 profile tyres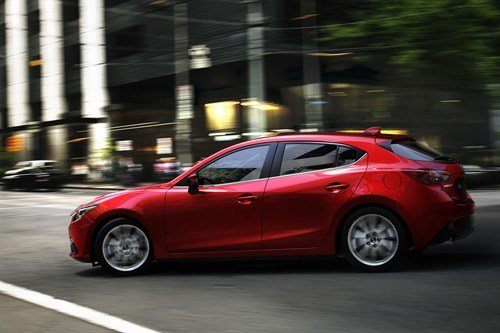 Ten to eight
I have a budget of £8,000 to £10,000 and I'm looking for an automatic family car (just one child) for general commuting: about 6,000miles a year. I love the Mazda 3 SE-L. Can you give me some other options?
AK, via email
If you can get a current shape Mazda 3 2.0G Skyactiv 6-speed auto within budget, then that's your best choice with the best automatic transmission. Otherwise a Honda Civic 1.8iVTEC with the 5-speed torque converter auto. Avoid DSGs, s-tronics and Powershifts.
Snap, crackle and pop
The radio in my 5 year old Corsa ceased to function, so I took it to a Vauxhall dealership to arrange a repair. They said, "We do not repair radios. Go to Halfords." This I did, only to be told, "Go to a Vauxhall  dealership." Who is right? How can I get my radio repaired? I don't really want to have to buy a new one.
JB, via email
Excluded from the 'Lifetime Warranty' then? If it's a DIN fit radio and the fault is not with the connections, then better and much cheaper to replace it than to try to repair it. Good opportunity to switch to a DAB radio, too.
According to Honda
I have owned a 2001 Honda Accord 2.3 Auto since 2004, being only the second owner. It is mechanically sound and in very good condition all round except that I have problems with the alarm and I have been told by a Honda Garage that they cannot do anything about it and the car have to scrapped. Last week I tried to open the car with the remote and nothing happened. I then had to open the door manually which set off the alarm. I drove to my local garage (not Honda). They tested the key and said that there was no signal from it, despite a new battery. They said I would have to go to a Honda Garage to get a new key programmed. This I did and they told me the problem was the Ultrasonic Alarm Unit but as they could not get a replacement unit there was nothing they could do. I asked them if they could disconnect the alarm as nobody takes any notice anyway. They said they could disconnect the siren but could not disconnect the flashing hazard lights, as it would mean that the indicators would not work at all. Surely, it must be possible to remove the alarm unit without causing the indicators not to work. Have I got to scrap a perfectly good car because of this?
VL, Chandlers Ford
No. You need to hunt around until you can find someone else who can fix it. First check with local 'car electrical specialists' (http://www.yell.com) Once the alarm is disconnected you will have to disclose this to your insurer.
Discordant Jazz
My mother's 2010 Honda Jazz is not working out well. It still has a slight surge on braking and not enough power, which I hear from mother regularly. Honda Ruislip says it's performing as it should. Mother is thinking of changing it and is looking at the old shape Honda Civic (which I know nothing about). She does 7k per year, mainly town driving, with some motorway trips. Are the old shape Civic autos any good? She is not too bothered about MPG, so what Honda petrol automatic is best (it needs to have a more rapid acceleration than the Jazz)? Any other similar size reliable petrol auto Jazz/ Civic size cars for £8-9k that you can recommend?
AF, via email
A 2010 Honda Jazz automatic has the unsatisfactory i-shift automated manual transmission that I have never recommended. So did the 2006-2008 Honda Civic 1.8iVTEC. But from February 2009 it has been fitted with a 5-speed torque converter auto, is much quicker, is even roomier than a Jazz and still gives about 40mpg.
Click back to Honest John's Motoring Agony Column 08-04-2017 Part 1
Comments
Author

Honest John
Latest