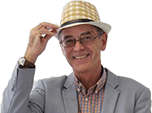 Honest John's Motoring Agony Column 01-04-2017 Part 1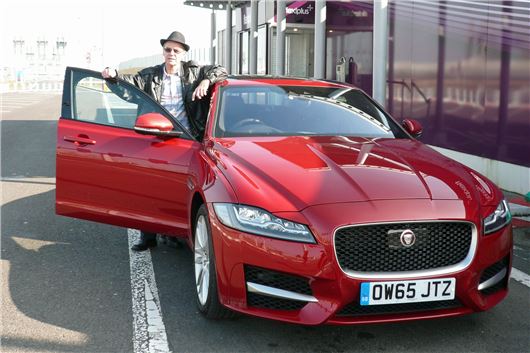 Published 31 March 2017
There will be no fooling around today as HJ gets stuck into arch enemies, replacement Renaults, dodgy DSGs, idle moments, residual values and much, much more.
As usual, emails to Honest John should be addressed to: letters@honestjohn.co.uk  Please try to keep them as short as possible.
Underneath the arches
I have a 2004 MX-5 that has corrosion of the rear wheel arches and back end of the sills. I know this is a common MX-5 problem and I have been quoted just under £1,000 for the repairs. I'm now wondering if I should sell the car as it is or take the hit for the repairs and keep it a bit longer, bearing in mind that I will never really recoup the repair cost. The car is otherwise in good condition with only around 65k miles and 'Arctic' special edition spec. This is a second 'fun' car purchased when I retired 4 years ago but looking around I could probably get a slightly newer Toyota Celica for a reasonable price, although I gather they can be serious oil drinkers. So the question really is, what is likely to give me the most fun without breaking the bank over the next five years?

CS, West Sussex
If you enjoy the car, then get it fixed and keep it. If you are getting a bit fed up with it, then move it on. But whether you sell to the trade or sell privately you will be knocked back hard on the price as it is because whoever buys it will not have to spend money on it, they will have to tie up money in the car for the time it takes to fix it. Corrosion into the rear wheel arches behind the seats is common in MX-5s because they are not completely watertight, condensation inside the car tends to travel to that area and the sills are prone to filling up with water of the drain holes to them are not regularly poked through.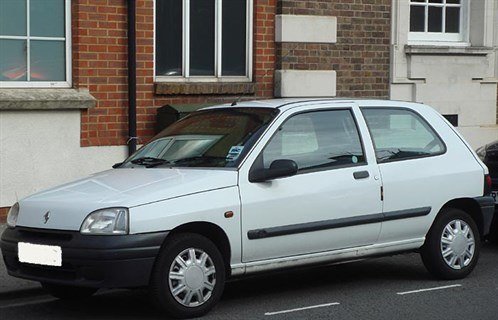 Clio-parter
I need to replace my 18-year old Renault Clio, and am finding all the information on cars too difficult to understand. I'm in my mid 70s, and want a car with PAS, automatic gearbox, air-conditioning, and lumbar adjustment to the driver's seat. A heated seat would be nice. I live in the London congestion zone, so something that would fit in with the Mayor's priorities would be nice, as I expect this to be my last car and don't want to have to change it in two years' time. I don't care about colour trims or anything else similar, but am finding it very difficult to discover from all the blurb what cars actually have. My current mileage is low: less than 4,000pa. Could you suggest where and at what I might start looking please?
JN, London
The closest answer is probably a Toyota Yaris hybrid, but this is about to get a freshening up in a couple of weeks. Here are some older tests of it: /road-tests/toyota/toyota-yaris-hybrid-2012-road-test/ and: /road-tests/toyota/toyota-yaris-2014-revamp-road-test/ If you have access to a power point and never drive more than around 80 miles then an all electric Renault Zoe (now with increased range): /road-tests/renault/renault-zoe-2013-road-test/ or the new Smart ForFour Electric Drive: /road-tests/smart/smart-forfour-electric-drive-2017-road-test/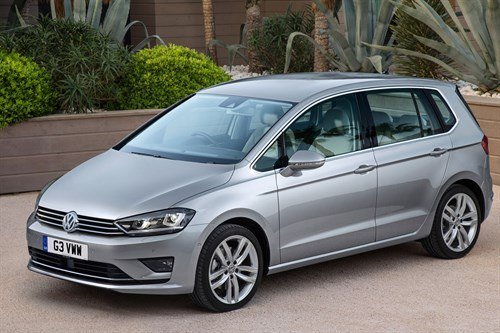 Detailed accounts
I am a regular reader of your columns in the Saturday Daily Telegraph, so as a recent purchaser of A Golf SV I was concerned to read about complaints about the 7-speed DSG gearbox. I would be grateful if you could give me more details and particularly if you can advise how to minimise potential problems.
JT, via email
They can occasionally be hesitant when taking off, an old fault of the twin dry clutch 7-speed DSG: /road-tests/volkswagen/volkswagen-golf-sv-2014-road-test/ The documented problems with the twin dry clutch 7-speed DSG of failed clutch packs and failed mechatronics and turning a sealed for life transmission into one that requires maintenance ever 4 years are well covered in VAG car by car entries for everything fitted with I, but most in the VW Golf VI entry: /carbycar/volkswagen/golf-vi-2009/?section=good/ VAG is now gradually introducing a new twin wet clutch 7-speed DSG to replace it and that is much better.
Pop idle
I have always followed your advice and let the engine of my turbocharged petrol Skoda Yeti 'idle' for a few minutes before switching off after a high-speed run. Usually after pulling into a motorway service station for a break on a long fast journey. Everyone is now telling me that there is no need to do that because modern engines have systems that keep the cooling system running if needed. I am still sceptical, so continue to let the car idle for a couple of minutes after a fast run. I am just about to take delivery of a new Yeti 1.2 TSI DSG with stop/start and I wondered if the stop/start system is intelligent enough to know to keep the engine running after a long run. Does it have sensors on the turbo, or will it simply stop the engine as soon as I stop in a motorway carpark? If it stops immediately I am tempted to use the over-ride button and still let the engine idle for a while. Am I being a Luddite, or should I let the engine look after itself?

RT, via email
As a generalisation it depends how "modern" the car is. Many do have pumps that circulate coolant through a petrol turbo after the engine is switched off. Diesel turbos don't get as hot and usually rely on oil cooling through the turbo bearing only. Stop & start systems use a heat sensor to detect if the turbo is too hot and do not automatically switch the engine off until the turbo has cooled sufficiently.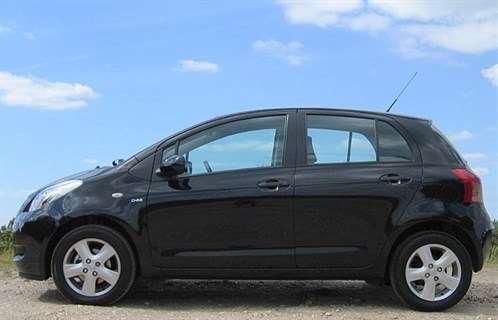 Valued customer
Can I ask a favour, please? What is the value of a Yaris T3, first registered 31st October 2005, 76,000 miles, with full service history, in very good condition? Presumably the book value will be quite a bit less than a private sale value.
HL, via email
I could give you a rough estimate from our system, but better for you to key in your reg and your mileage here: /used-prices/  The system will then send you an email giving you private, trade and retail prices for your car.
Gesture control
The mobile phone laws don't affect hands-free Bluetooth, do they?
RO, via email
They could be used to in the event of a crash. But, of course, a lot of new cars are being designed with autonomous driving aids to keep them straight and stop them specifically so that drivers can speak on the phone, dictate emails, arrange meetings, find places, etc. while on the move. I've driven two such cars in the past day. Generally they are better at stopping cars than at keeping them in lanes, because lane keeping relies on the lane markings remaining in good condition.
Current run
I currently run a 2012 Ford C-Max, which I would like to replace with a car of at least the same height or taller, primarily to assist my partner who is of limited mobility, hence low sills and high seating.
Space for rear seat passengers is not a priority but I need to accommodate a boot buggy (which takes apart) and a wheelchair. A petrol engine suits my low annual mileage and I would prefer a torque converter auto having previously tried a DSG auto and not been impressed. Safety features such as rear view camera and parking aids would be desirable, as would a spare wheel or run-flat tyre option (inflation kits are rubbish). In my location of Bedfordshire, the Vauxhall Mokka is in abundance, probably taken up by Vauxhall Motors retirees. Is the Mokka really as bad as its reviews? My budget would be up to £20k, plus p/x. I think I need to be looking at small SUVs or crossovers, but the choice is bewildering. Any suggestions as to what might fit the bill would be much appreciated.
JH, via email
The Mokka is popular because it is heavily discounted and the 1.4T motor with 6-speed torque converter automatic transmission is actually quite good. (Load areas shown in photo.) Alternatives are a Citroen C4 Picasso 1.2 Puretech 130 EAT6 auto, a new model Peugeot 3008 with the same engine and transmission, or the smaller Peugeot 2008 1.2 Puretech 110 EAT6 auto.
May the Enforcement be with you
I recently moved into a new residential development which issues parking permits for use of the underground car park. In the frenzy of relocating to this development from another country just before Xmas, I failed to see the signs in the car park advising you to clearly display your permit in the windscreen of your car, or else. Quite rightly, I received a PCN from the private parking company employed to patrol the car park.  Once I had found the parking permit within the reams of paper/files given to me by the letting agency and in-between removals boxes, I took a photo of the permit to prove that I was in fact legally and legitimately parked and sent this off together with a written appeal. This appeal, together with a 2nd independent appeal to POPLA, was rejected. It was claimed on both occasions that the fine was legitimate because the signs in the car park advise of clear permit display. No recognition was afforded to the fact that I am a resident, legitimately able to park and had provided proof of this fact. Am I right in thinking that if you have been given a parking ticket in a council owned car park/space and can prove that you indeed purchased/paid for that parking, the Council cannot pursue payment? If this is the case, why are the rules different for a private parking company? Is it worth me allowing the parking company to take me to court in order to prove a point and set a precedent so that other residents are not penalised in the same way, or, do I have no case (which I find hard to believe especially as, being a resident, I contribute to this private parking company's services – the irony just kills me) in which case I should just suck it up and settle? Thank you in advance for your advice.
LW, via email
The Protection of Freedoms Act 2012 Clause 56 and the ruling in The Supreme Court in Beavis v Parking Eye November 2015 gives them the right to pursue drivers for penalties for any breach of their rules.
This is how they make their money, so they rarely show any mercy. There would be a better chance if someone sponsored a better case than the Beavis case. The Beavis case was the wrong case to take to the Supreme Court because it was a straightforward overstay. 'Which' might sponsor it. ('Which' partially sponsored the Beavis case.) The mistake was that the Beavis case was a straightforward overstay of the parking period allowed, but the ruling on that now affects all cases. There needs to be specific rulings: 1: where a ticket machine has failed to deliver a ticket; 2: where a driver has made a simple keying error in entering the reg of the car in a ticket machine; and 3: where a driver returns to the same car park later the same day and is clocked from first time in to last time out. Yours is just such a case.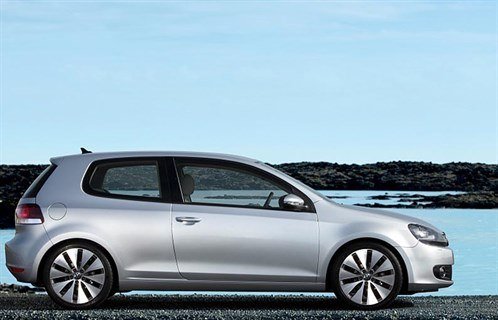 Hatching trouble
A regular reader of your weekend column I seem to remember one VW hatchback had given much trouble. Please can you remind me which model? I seem to think you highly praised one? Was it a TSl? As my Passat has just given up, I am actively seeking a smaller replacement petrol, manual; not too much scientific above all reliable. Any thoughts?

SH, via email
The villainous VW was (and is) the Golf Mk VI 2009-2012: /carbycar/volkswagen/golf-vi-2009/?section=good/ Mainly because buyers expected too much of what is really no more than an average mass-produced car. The current Golf Mk VII is much better. It now has belt cam 1.0,1.2 and 1.4TSI engines. But the 7-speed dry clutch DSG auto transmission best avoided: /carbycar/volkswagen/golf-vii-2013/ Significantly revamped Golf VII 1.5TSI due in a couple of months and that will have a new 7-speed wet clutch DSG.
Water flogged
Last year my son sold his old car to a person who had a narrow boat in the same marina. Naively, he believed the purchaser when he said he would do the transfer paperwork. My son's new car was insured and licensed and he was happy. Sometime around October, he was notified that the car he sold had been was dumped on a local estate and, as he was the registered keeper, he was liable. He contacted the local authority and, I think the DVLA, and was under the impression that all was sorted. He did not keep the paperwork. He has since been told by the DVLA that he will be prosecuted for having an uninsured and untaxed car and that the reasons he gave are not sufficient to avoid court. He accepted that he had been stupid to believe the buyer, but the buyer has disappeared. My son only has a Christian name, the buyers boat has gone and the owners of the marina either do not know or will not give him the name of the man. My son does not even know the name of the boat. So what can he do? He has not driven the car since selling it and he has an insured and taxed car, which he drives daily. If you decide to print a version of this, I am happy for it to be used as a warning.
MS, Milton Keynes
Unfortunately, he has committed the basic error of not returning the required part of the V5C to the DVLA informing the DVLA of the new registered keeper, so he has remained the registered keeper, and the rules about 'continuous insurance' make this an offence. He could get a big fine and six points for leaving an uninsured car on the road. So my advice is to get a solicitor involved to advise him how to plead.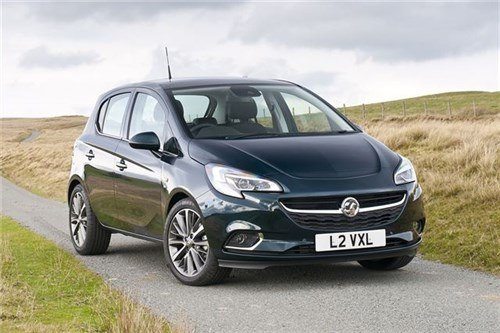 Death by neglect
We have a Vauxhall Corsa, 28 months old; it's only done 16,000 miles and we missed a service on the car because it's recommended at 12 months or 20,000 miles. Now the car has a noisy engine costing a couple of grand in estimates by Vauxhall and the warranty has lapsed due to lack of servicing. It's not wear and tear issue as it's a big job to fix it and nobody knows what's causing the noise. Is it timing chain or faulty oil pump? In either case an expensive job to fix. Please advice on manufacturers warranty?
DS, via email
If you did not meet the terms of the warranty by failing to service the car on time then the warranty is legally void. Best thing you can do is get the car to a member of http://www.fer.co.uk/ for a rebuild. If it will be too expensive to recondition the engine then they will advise you to get a new engine.
Wheels within wheels
Can you help me please? I have a 2013 Ford C-Max 1.0 EcoBoost with 10,000 miles and am thinking of a change. I would like automatic, high ride, easy access, comfort and room for a wheelchair in the back. Could you say what you would consider?
ER, Rowlands Gill, Tyne and Wear
I'd have immediately recommended the VW Golf SV 1.4TSI but apparently it will not qualify for the new twin wet clutch 7-speed DSG that is much better than its present twin dry clutch 7-speed DSG.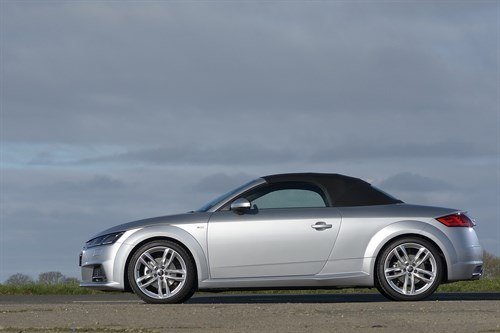 Thoroughly rattled
Very briefly, I had noises/rattles in both doors of a brand new Audi TT from the start in August 2016. Audi has had the car in 3 times and there is still a rattle/noise in the driver's door. I would be very grateful for any information you may have regarding where I stand. I would like to hand the car back as I am not satisfied with the car or Audi's service.
PH, via email
Because the problem has been present right from the start, under Clegg v Olle Andersson 2003 House of Lords you have the legal right to reject it, but not for a full cash refund. The dealer is entitled to deduct a usage fee or simply give you current private sale value for the car and that is subject to negotiation. My interpretation of the law here: /faq/consumer-rights/ Sorry it has spoiled your enjoyment of the car. Must be very upsetting.
Recently dies-ceased
I have a 2014 2.0 TDI, Bluemotion, Volkswagen Golf, which has only done 13,000 miles and is in immaculate condition. I have enjoyed driving it, but unfortunately my husband now has quite advanced dementia, so I now only tend to do short journeys. I don't want anything too small or underpowered, but know, as a regular reader of your column that you don't advocate doing short journeys in this type of car. I really would appreciate your advice as to what I should do and what type of car I should go for, without spending much more than the trade in value of the Golf.
AB, via email
Pay a visit to the dealer and see if he can swap it for a Golf 1.4TSI. You may have to take a slight hit in comparative values, but the 1.4TSI engine is much more sensible and, of course, you are already familiar with the Golf so won't have to climb onto a learning curve. If you could swap it for a Golf SV 1.4TSI that would be even better, because it's a bit higher and easier to get in and out of.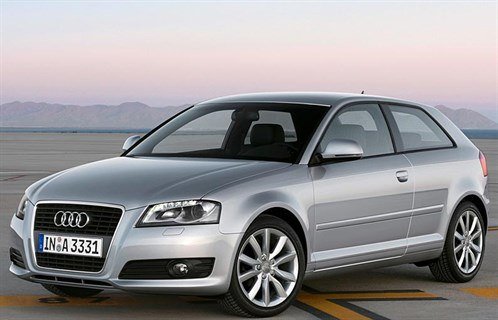 Should I, or shouldn't I?
From reading your column I have seen that many owners with the VW Group EA189 engine are complaining about deteriorating performance, etc., after the mod. I am still waiting for my Audi A3 2.0 litre still to be called in. It is nearly 8 years old and is a smooth lively engine, pulling strongly from about 1,100 revs, always on Shell V Power Nitro diesel.  And it averages low 50s mpg overall; better on long runs. What if I decline the mod? Will Audi tell DVLA? Could it affect my road tax? 
TC, Dersingham
No, it won't affect your VED. I can't imagine that Audi will dob on you to the VCA or DVLA. I had a meeting with engineers from Wolfsburg on 1st March. They say that complaints after the mods are less that 3,600 in 480,000 so far completed, and that when submitted for testing by the German KDA, the power, torque, fuel economy and CO2 emissions of the test car had to be exactly the same as when it was originally certified. The trouble is that wear and dirt in engines over the years can create variations. So a fix certified on one used car might not necessarily work the same in another outwardly identical used car that had been used differently.
Biker groan
In April 2016, my brother purchased a Honda CB500x motorbike. At the same time, he ordered front LED fog lights: a genuine Honda accessory costing £700, which arrived and were fitted by the dealer in June. However, the fog light surrounds have started to go rusty. What do you advise? The dealer says that Honda will have to inspect them before they will do anything about it. Which seems unfair considering they took 8 weeks to be fitted in the first place.
AB, via email
Assuming the motorcycle has been properly maintained with appropriate treatment to its brightwork, then legally it's the dealer's responsibility, whether Honda assumes this or not. So tell your brother to make the dealer aware that he knows this.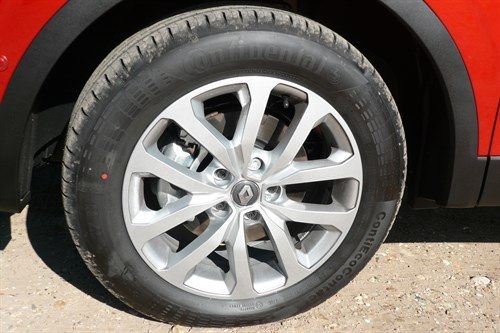 Continental drift
I have a December 2013 Honda CR-V 1.6 l-DTEC SE fitted with 225/65R17 Continentals (4x4 Contact on the front and Cross Contact on the rear). On most roads (except the latest "quiet" roads) there is significant road noise above about 50 mph. Have you any thoughts on quieter tyres? Many thanks in advance   
RJ, Biggleswade
All the tyres need to be the same tread pattern and the same size (same amount of wear) or it will adversely affect the part-time AWD clutching system. I'm on 215/60 R17 Continentals on a Renault Kadjar 4WD and it's okay.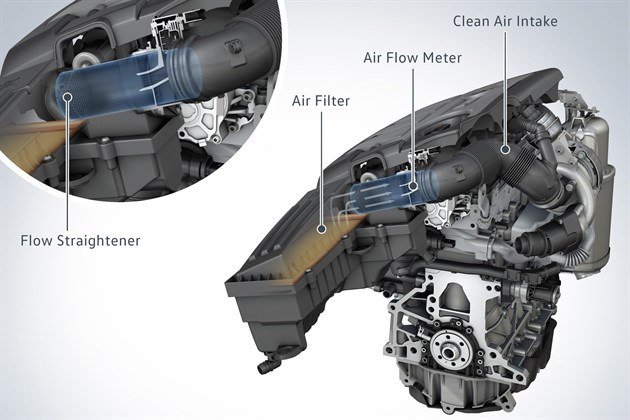 Software in the head?
I have a VW Touran with an EA189 diesel engine. I have received a letter from VW inviting me to have the software update "..ratified by the German Federal Motor Transport Authority (the KBA)....". I have read media reports in the UK, Irish and Dutch press regarding the "defeat device" and the fix. However, some reports cast considerable doubt on the value of this fix, mentioning variously, higher levels of certain emissions, higher fuel consumption and even development of faults thought to result from the fix. As a result, I am undecided regarding going ahead with the software update and would much appreciate some independent opinion and advice please.
AT, via email 
I had a meeting with engineers from Wolfsburg on March 1st. The fix for the EA189 1.6TDI engines was not approved by the KBA until 13th December 2016, so no 1.6TDIs could be fixed until after then. Basically the fix involves reducing NOx without any effect on power, torque, fuel economy or CO2. But reducing NOx means increasing soot, which has to be burned off in the DPF and requires additional fuel. To do this without affecting power, torque, fuel economy or CO2 the software changes the injection pattern, so fuel is now pre-injected, followed by a main injection, followed by a 2nd main injection. Obviously, for this to work, the injectors have to be in tip top condition and the EGR valve stem must not be won. Problems have arisen when injectors were old, dirty or worn and where the EGR valve stem was worn. But, out of 480,000 fixes applied so far, there have only been 3,600 complaints and out of them 60% were noise related and 35% were complaints about poorer fuel economy and EGR problems. They say that only 150 cases of problems after the fix remain outstanding. To cast doubt on that I would need to receive more than 150 complaints since March 1st, and so far I haven't.
Counting the pennies
I've just read an email to you over the price of fuel. Is it me? Because I seem incapable of understanding the mentality of some people. This person wrote to the effect that a 9 pence price hike between supermarket fuel and Shell V Power, was significant and implied this huge difference was a prohibitive financial deterrent, even though there is positive proof of the advantage of using high quality fuels. So, on a 40-litre tank of fuel, the difference is the price of a coffee at Starbucks, and that is enough of a deterrent to buy cheaper fuel, and ignore the benefits of top quality fuel? So, it must be me, because it's a no brainier
MW, via email 
Exactly. People love saving pennies by doing things that cost them pounds.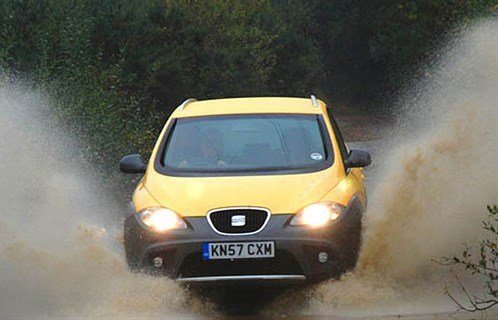 SEAT of the pants
My good old SEAT Altea Fourtrack that I wrote to you about a few times has now gone to the great scrapyard in the sky, after doing a prodigious 198,000 mile 7 year stint, and became a money pit. I  replaced it on 1st March last year with a new Skoda Yeti, 1.4litre TSI 150PS Laurent & Clement model with four wheel drive, chosen because this is the only Yeti with four wheel drive that is not a diesel. In our part of the world (up 'ere in't Pennines tha' knaws), we need four wheel drive. This is a cracking vehicle, and the engine is a wonder: the smoothest, most powerful 4-cylinder engine I've ever encountered and in our hilly area returns 37/38mpg on premium unleaded, with up to 45mpg on a long run. My only criticism would be the clunky manual gearbox. But it doesn't have a DPF or a DMF so I don't have to look forward to big repair bills or being banned/taxed out of city centres. No more diesels for me. I've now done 23,000 miles and the front tyres will soon need replacing. All round the car is shod with Goodyear 'Efficient Grip' tyres. The rears still have plenty of tread left so I'm in a quandary. I'd like to fit all-weather tyres but can I put two new all-weathers on the front now or do I have to wait until I can put four matching all-weathers all round? What would be the best all-weathers for this vehicle – grip being the most important aspect?
BJ, Sowerby Bridge
Thanks for the feedback. The old Yeti 1.8TSI 4x4 was a great drive, but juicy and the engine had timing chain problems, so excellent that the 4x4 not comes with the later belt cam 1.4TSI 150. I would not fit any car with an automatic AWD system like the Yetis with a mismatched set of tyres or it can confuse the AWD system. Has to be Michelin Cross Climates or Goodyear Vector 4-Seasons Gen 2, or Nokian Weatherproof all round.
April fuels
I have detected a trend in your advice regarding the potential long -term costs for the drivers of Diesel engined cars. This surprises me as I had always assumed these engines were capable of huge mileage. I have previously owned an Audi 80 that reached 260k miles, a Mercedes C220D that reached 160k and currently have a 2007 BMW 320D Touring with 140k. It has been trouble-free for the 6 years that I have owned it and I had fully intended to run it on for a few more years, doing up to 20,000 miles a year. Am I pushing my luck?
ED, Hillsborough, Co Down
Diesels used to be capable of huge mileages with little trouble. But not since EU4, EU5 and EU6 that has meant increasing amounts of emissions reduction equipment fitted to them that is unreliable and has a limited life, especially if diesels are used for repeated short runs from cold. That's the problem. And why diesel for ordinary passenger cars could be on the way out.
Click to Honest John's Motoring Agony Column 01-04-2017 Part 2
Comments
Author

Honest John
Latest