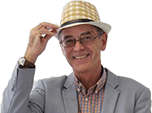 Honest John's Motoring Agony Column 15-04-2017 Part 2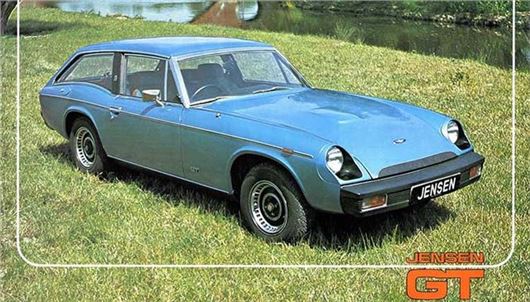 Published 14 April 2017
Click back to Honest John's Motoring Agony Column 15-04-2017 Part 1
Historical hysterics
I have a Jensen GT that was registered on 01-01-1976 and according to the DVLA website becomes free from road tax on 01-04-2017.  My car needs the tax renewing on this date and I have received my V11 saying that £235 is due to pay for it. I have tried to get through on the phone numbers listed on the form to try to sort this out but they are all automated and only let you pay for the said tax or make SORN or a welsh language version. So haw can I contact the DVLA to sort my problem out? I did send them a letter week ago but so far there has been no reply.
PB, Birmingham
You usually have to wait until the year after to get the free tax: https://www.gov.uk/historic-vehicles/vehicles-exempt-from-vehicle-tax/ Then the government has to ratify the 40 year rule in the budget. The Budget was only the week before you wrote, so at time of writing the DVLA had not yet received notice from The Treasury.
Slippery slope
My Nissan Micra SE, in which I travel less than 10,000 miles a year, has water in the petrol, a damaged fuel pump and the petrol intake is also corroded, which has allowed the ingress of water. I did point out to the garage when I took the vehicle to them complaining of lack of power that I thought there was dirt in the petrol, but they replaced the spark plugs which had not been replaced for a long time. The repair will cost about £700 + VAT and I think it probably may be better to purchase another car rather than pay for a repair. Normally the car was reliable, which it needs to be as I live in the countryside without public transport and I am quite reluctant to part with it. What car would you recommend for someone who travels less than 10,000 miles a year, mostly on short journeys of 2.5, 4.5 or 10 miles? A couple of times a year I may travel further, about 200 miles in one run. I live up a very steep hill, which is difficult and sometimes impossible to ascend when we get snow and ice. Local people drive to the area to take advantage of the steepness to sledge down the hill, turning the snow to ice. Five doors would be preferable with the rear passenger seats folding down individually so that I can get my wheelbarrow in the boot in an upright position, together with all the gardening equipment I need for working in my allotment. I do not really want to spend more than £8,000 - £12,000 for a second-hand vehicle. Do you have any suggestions as to what car would be suitable or if it is cost effective to repair my current car?
GM, via email
Something small and with 4WD such as a FIAT Panda 4x4, Suzuki Swift AWD, FIAT Sedici AWD, Suzuki SX4 AWD, any of them fitted with Michelin Cross Climate tyres.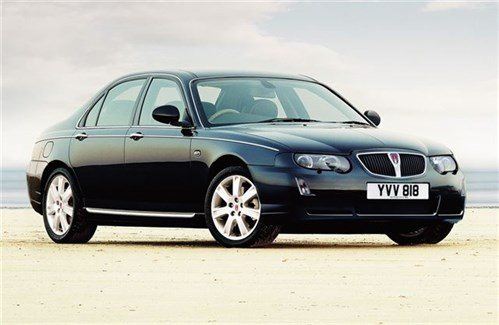 Kept in the dark
I am running Rover 75 provided with a space-saver spare wheel and tyre. The car is now 13 years old, in excellent order. I am concerned as to whether the skinny tyre is still safe to use (perishing with age?). Admittedly it has never been out of the boot except for just one 3 mile journey to the nearest garage, so not exposed to sunlight hardly at all. Would you have any concern?
AD, via email
If it holds pressure and there is no cracking of the sidewalls from living in its dungeon under the boot floor then it's probably ok for emergencies only. Remember that as well as worse road-holding, braking is also severely compromised when using a space saver.
High Up prices
My 67-year old wife's VW High Up has just had its 4-year service and MoT at the VW dealership we bought it from new; it's done 32,000 gentle country miles. £329 fixed price service (on all VWs except 4x4, which seems a bit unfair for an Up as opposed to a Passat, etc.) During the service they say that the two rear brake drum cylinders are leaking and need replacing at a cost of £307. I thought this didn't sound like fair wear and tear and asked for a VW contribution, which was refused. Should they have gone at this stage and should I accept the point, or what?
AS, via email
Either buyers tend to expect more of VWs than of other makes and complain more when the cars go wrong or the cars just go wrong more than other makes, but no previous reports of this on a VW Up. A 4-year service would have been one of the more expensive ones, but my 9-year old FIAT 500 also needed new rear brake cylinders yesterday and the cost of that was £135 for the pair.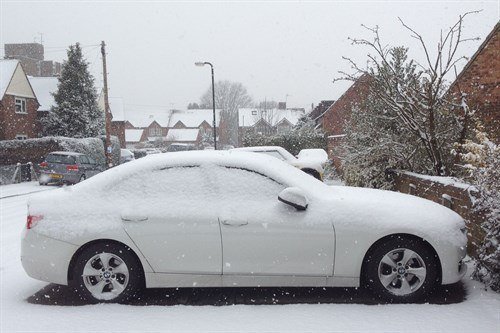 Dynamic doer
After years of DSs, GSs, CXs, BXs and most recently a Berlingo, I recently decided to leave the PSA camp and bought a 2012 F30 BMW 320d Efficient Dynamics with all the options I thought were worth having (auto, sports seats, leather, folding rear seats, professional nav, etc.). This was a major change for me – probably caused by a much-delayed mid-life crisis and a longing for RWD again. The price I paid was very low because the car had done 145,000 miles, From the data the previous keeper kept on the programmable key fob that was readable on the car's display, (home address, work address, etc.) it seems likely that most of these miles were covered on the M4. According to the car's service history, it had the appropriate BMW service carried out less than 1,500 miles before I bought it. The car drives very well and is incredibly economical. There is only one apparent fault - with headlight levelling system. I covered well over 500,000 trouble–free miles in both my CX and BX having done all repairs and servicing myself (regular oil changes using Millars Oils), so I'm concerned by the very few oil changes the BMW has had. I intend to cover very few miles per year in the BMW, probably fewer than 10,000 per year, but would like to keep the car in good condition for several years. My questions are: Are there any things I should look out for? Can I rely on the car's on-board service record to be accurate? (i.e. can it be corrupted?) How do you think I should maintain the car over the next few years? For example, would you advise gearbox / diff oil changes? I understand that BMW advises against this.  
PD, via email
He could get away with less frequent oil changes when the car was used a lot, cruising at steady speeds on the motorway, but you need to change the oil and filter at least every year or every 10k miles. You also need to pay particular attention to the timing chain tensioners that are the Achilles heel of the N47 diesel engine. The slightest rattle, have them replaced. If it has Xenon lights, then an automatic headlight levelling system is compulsory and failed units are very expensive to replace. The good news is I ran one a 320d EDfor 8,000 miles and averaged a genuine 63mpg, with a best of 84mpg on the dash over a 250mile run North.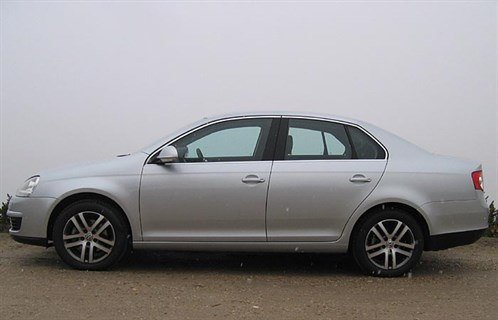 Jetly does it 
I have owned a 2005 VW Jetta 2.0TSI petrol for approx 5 yrs and it has served me well. I paid £5k when bought and it now has 76,000 miles so under average mileage for its age. I recently changed the cambelt as advised for £470. Do you know what is the likely mileage I should get from the Jetta before major issues occur? I want to plan ahead the best time to do a part-ex and get a half-decent price for the Jetta. Ideally I would like to keep the it for as long as possible as it is a dependable family car with good boot space.
JP, via email
We don't have massive feedback on the Jetta because it was not a very popular model. Feedback on the Jetta here: https://www.honestjohn.co.uk/carbycar/volkswagen/jetta-2006/?section=good/ Feedback on the far more popular Golf Mk VI that shared many components here: https://www.honestjohn.co.uk/carbycar/volkswagen/golf-vi-2009/?section=good
Blocked exemption? 
I recently bought a VW Golf GT TDI. I used to have both fuel and air filter changed at least annually in my Fabia vRS. My VW dealer is prompting me to leave both until I have clocked up 60k. By this point my car will be 5 years old and running on the factory originals. The car will be on 45k when she goes in. Peace of mind suggests get them done: My vRS was sold at 160k to my mechanic and is still going strong. My dealer will use Mobil1 fully synthetic oil. I need to run the Golf GT TDI until 2019 to break even, then maybe trade in for the new 1.5 TSI. Am I right with the servicing?

LM, via email
A clogged air filter restricts airflow into the engine. A clogged fuel filter restricts fuel flow into the engine. The air filter is easily inspected and should be replaced on the basis of the state it is in, not on the mileage it has done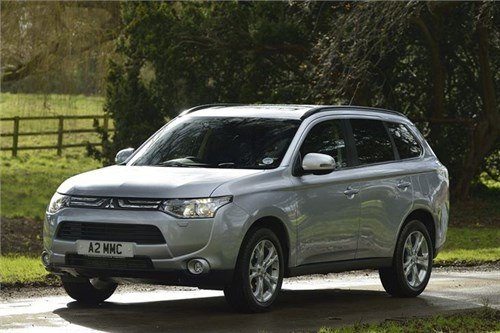 Outlandish
My 2014 Mitsubishi Outlander developed a knocking sound from the engine. I highlighted this at its MoT test (a week before the warranty ran out). The car passed, but the garage recommended getting the Mitsubishi garage to investigate the sound as it was still in warranty. After waiting two weeks to get it looked at I had to hire a car and put it in the garage last Wednesday. I was told they would strip the engine as they suspected it was the crankshaft or timing chain. They would then submit their report to Mitsubishi to check if the warranty would cover it. They said this would depend on the services and if these had been kept up to date. The car had 3 services (one a year) but because it had done 45,000 miles it should have had 5 (one per 9,000 miles). My husband spoke to a mechanic on Monday who quite freely said that the fault was a common problem seen on Outlander police cars that do a lot of miles. He explained that they had submitted their report and were waiting to hear back from Mitsubishi warranty. I called again on Tuesday late afternoon for an update but they still hadn't heard anything. On Wednesday I was called back and told that the warranty would not pay anything towards the cost and that for the garage to go ahead and replace the part (and the timing chain whilst in there) would cost in excess of £3,000. They had the cheek to ask if we wanted to go ahead? My husband said that we would need to speak to someone face to face and are planning to visit the garage tomorrow to discuss this further. (We have to phone ahead to ensure someone can discuss it with us.) I am still paying £22 a day to hire a car and that has now been 8 days. The costs keep mounting up. Any advice on how to take this matter forward would be greatly appreciated.

CL. via email
I wasn't aware of this problem with the chain cam 2,268cc Mitsubishi engine before, but from what you heard you might be able to contend that it is a fundamental problem with the engine and because of that the supplying dealer can be held liable. He will, of course, counterclaim that your failure to service the engine on time could have directly led to the engine failure.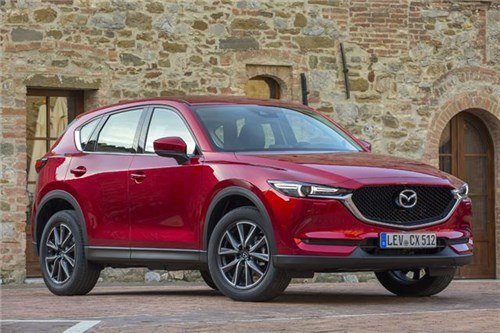 Long-term prospects
Which do you think would be the better for long-term use?  Mazda CX-5 Petrol or Quashai 1.6 DIG-T Petrol?
GG, via email
Probably the new Mazda CX-5 2.0 Skyactiv G, arriving in the UK soon.
Retyrement plans
My wife has a 2013 BMW X3 2.0d xDrive. It's done about 27k miles and I think the tyres are due for replacement soon. Three of the tyres are the original Pirellis and one was replaced in 2014, which is a Dunlop and has much more tread remaining. The wheel size is 225/60/R17. What would you recommend for grip, relatively low noise and longevity.  The car does about 8k a year, mainly local trips and longer runs between London and Suffolk.
DT, via email
Replace them all with Michelin Cross Climate 225/60 R17s, which give a better ride, better steering feel and less road noise as well as cold weather benefits. Any disparity between the wheels and tyres (as now) has the potential to damage the automatic centre differential of the car that can detect the disparity as slippage.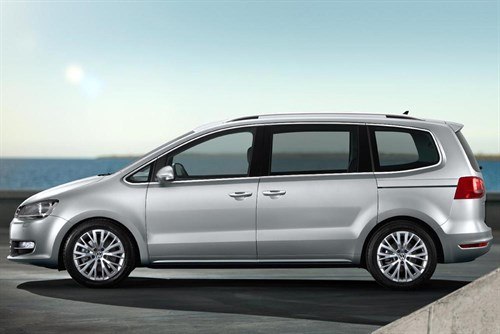 Sharan and Tracey
My daughter owns a 2013 VW Sharan with manual gearbox. The gearbox went crunch on a very busy roundabout with her children aboard. The car has only done 35,000 miles and the York VW main dealer says it is wear and tear and, since some servicing has been carried out other than at VW dealers, the estimated cost to repair amounts to £5,000 and there will be no goodwill available. Does this model have a history of manual gearbox problems? I am not aware that any service would include the gearbox at this mileage. It does not look well from our family as we have collectively purchased numerous VW cars over the past 25 years. What price is loyalty?
NL, via email
That's duly noted in the entry at /carbbycar, but we have no history of such problems with Sharan or Alhambra manual transmissions. Obviously £5,000 is ridiculous so you need to search around for an independent VAG specialist who will source a used replacement transmission for you or find a transmission specialist who can rebuilt the transmission, but that will be difficult id the casing is damaged.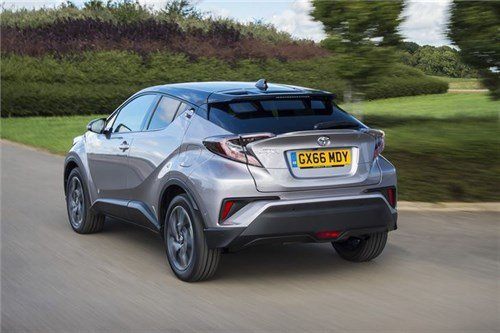 Higher hybrid
After 7 years and 42,000 trouble-free miles in my BMW 320d SE, it's time for a new car. I'd like a high-seated replacement (I'm 60). As I only drive around 6,000 miles a year, on short journeys, I'm looking at petrol / hybrid / electric car, with performance as good or better than the BMW. Size isn't an issue (99% of the time I'm the only one in the car), but the boot needs to accommodate a full set of golf clubs and electric trolley. So far, I've considered the Audi Q5, the BMW X3, Range Rover Evoke and the Porsche Macan. I don't have a budget in mind; am just interested in what you might suggest, please?
SH, Halesowen
With a petrol engine, the obvious choice is a BMW 2 Series Active Tourer. No hybrid MPVs yet, but three hybrid SUVs are the KIA Niro, Toyota C-HR and the Toyota RAV-4 hybrid. Nothing like as punchy, but equally economical to run with no looming diesel emissions disasters. See /road-trests/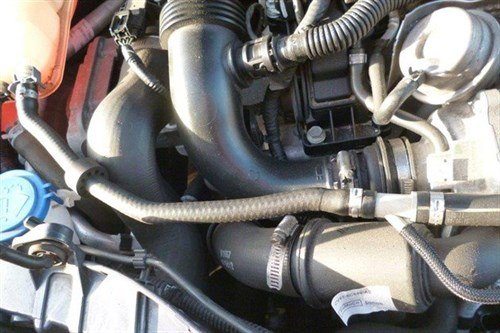 Boosted GT
I bought a 2012 Ford Focus 1.0 EcoBoost 2nd-hand at 41k miles. It has now done 44k miles. The previous owner told me that Ford fixed something with the cooling to prevent the engine blowing off or getting damaged. However, recently, I hear that the engine makes strange noise - like a chain on the road. What can go wrong? When I release the clutch and put in the gas, sometimes it feels like a bit week and the engine loss power. The car is doing 45mpg motorway and 38 around town 
HPQ, via email
The turbo is water-cooled by the engine coolant and there was a weakness in the pipe that takes the coolant back to the expansion tank. That's what they fixed. The strange noise could be coming from the clutch and dual mass flywheel. That's another weak spot. They can fail due to the way the car is driven, or the hydraulic clutch release system can leak, leading to clutch slip.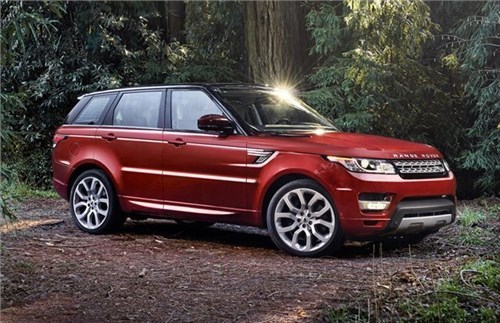 Home on the Range
I am in the fortunate position to buy new either a Range Rover Sport 3.0 litre Diesel HSE or a 3.0 supercharged petrol Dynamic for more or less the same money. My annual mileage is no more than 5000 as I am retired. With all the hoo-ha about diesels and the fact that the new vehicle tax regime will put both cars in the same class.  I wonder if a petrol engine is the better option especially as I hope to keep the car for many years and think that the residual value of a petrol engine may be better than a diesel. I need to be able to tow the maximum 3,500kg so a smaller engine is not a consideration. The other factor is that the petrol engine vehicle is for a similar price to the diesel i better specified. I will be part-exchanging my current 2014 Range Rover Sport diesel for the new car as it does not even have the AdBlue facility and I have been offered a very good price from the dealer for it. Your opinion would be appreciated.
JW, via email
Without a doubt, go for the petrol engine. It will use a bit more fuel but that's no big concern over 5,000 miles a year and it means you won't get big bills for DPFs, EGRs, AdBlue heaters, etc. when they clog up, fill with ash or otherwise go wrong. Though the brochure says it is still rated as capable of towing 3,500kg, there is a comparative lack of torque at 450Nm v/s the 700Nm of the diesel.
Golden Oldies
My name's Bethan and I'm working on a documentary series for ITV called 100 Year Old Driving School. Following on from the success of our previous film '100 Year Old Drivers', we're in the early stages of casting for a new series and are looking for some new faces of those still driving in their 90s and beyond.  We will be following the lives of British drivers over the age of 90 as they face the challenges of driving on today's roads. We are looking for outgoing, inspiring characters. People who still are full of life, with hobbies and interests and a passion for driving. The series proudly sets out to celebrate Britain's older drivers and explore how important it is to have the independence that their car provides, rather than focus on any flaws. 100 Year Old Drivers' was nominated for an Independent Age Older People in Media award 2014 for 'Best Factual TV Programme about Older People's Issues'. Founded in 1993, RDF Television has established an outstanding reputation for producing landmark documentary series' and innovative one-off films for the BBC, ITV, Channel 4 and Channel Five.  In particular, we are well-known for our Secret Millionaire series and for Secret Life of Four Year Olds on Channel 4. If you or your readers have any questions, you can always reach me via email at bethan.williams@rdftelevision.com or on 0207 013 4137.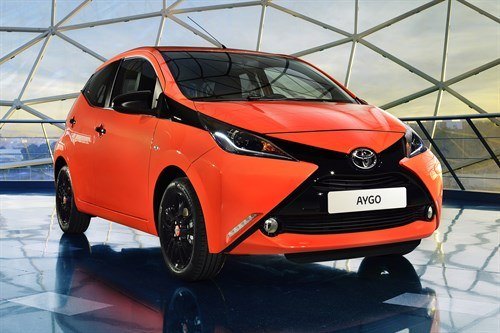 Aygo centric 
On your recommendation, many years ago, I'm now on my third Aygo, which, after three years is coming up for replacement. Can you please advise me, what I should consider? The choice seems to be between FIAT 500 (best spec?) Peugeot 108, Vauxhall Viva, Ford KA. What else? As before, I will really appreciate your help. I'm 88 and my other car is MX5 25th anniversary, both kept garaged.
JK, Everdon
A FIAT 500 is an ageing design now, but has the best seats. The most fun version is the TwinAir. The Peugeot 108 and Citroen C1 can be bought with an 82PS version of PSA's 1.2 Puretech engine which makes them more lively than the current Aygo, only available with the 1.0 litre engine. The Viva and Celario are the cheap choices, from around £8,000, both 4-door ans small. Useful for short runs, but a bit overwhelmed on the motorway. The Celario is very economical. The Ka is a sort of cut-price Fiesta, but not as well prices as the Viva and Celario. There's now a new KIA Picanto and, of course the Hyundai i10. The advantage of the Picanto is a 7-year warranty.
Out of control
I bought a new VW Golf SV in early December 2016. This week I took the car out for a drive and suddenly I seemed to lose power and the car almost stopped even though I had my foot on the accelerator.  Then it picked up a little and stopped again. I could not understand what was happening and then the car went again as usual. I drove home and drove straight into our garage door. I was then so shocked about this and my first reaction was to reverse the car again, but unfortunately, and I don't know again what happened, I drove at speed out of our drive, across the road and into my neighbour's fence. I felt as if the car had taken over. I then drove it back onto our drive and parked it in the normal way. I was rather shaken up and cannot understand what happened. I keep going over this again and again and have no explanation. The new car is now badly damaged front and rear. I have to say that I have been driving for 40 years without an accident. Because of the accident I had forgotten about the loss of power incident and when I remembered it thought it must also have been my fault in putting my foot on the brake. But in moving the car today to my son's drive as seeing it on my drive upset me every time I saw it, the same thing happened again, losing power, but I knew this time that I didn't have my foot on the brake. There is also a yellow warning light flashing and I don't know whether that was flashing the first time too or is a result of the accident. My question is this, could the car's problem have had something to do with my accident? Wishful thinking probably, but I just keep going over and over it in my mind. I am waiting to speak to the Service Department of VW and also am supposed to take the car to Prestige Quality Repair, through my car insurance, on Monday for valuation. Many thanks for any advice you can give. The car is an Automatic.

HG, via email
If it's a 1.4TSI petrol-engined model then it is fitted with VAG's DQ200 twin dry clutch 7-speed DSG transmission that has a history of issues, in particular hesitation when setting off because the engine ECU is hooked up to a brake pedal switch that doesn't always get the message across immediately that the brakes are off. So the DSG transmission is partially to blame. But I suspect that you have been unadvisedly taught to "forget your left foot" and drive your car with your right foot only for both accelerator and brake. This advice kills around 100 people a year because no automatic is entirely foolproof and the only way to completely control an automatic car at low speeds is to use your left foot to brake. Then you can stop the car on a sixpence and prevent the sort of things happening that happened to you.
Re-fundamental
I arrived at Theale Station carpark at 10.45am on 2nd February intending to catch the 11.09 train to London Paddington. The parking ticket office was closed and the parking ticket machine was out of order. I eventually managed to buy a parking ticket at 11.00am and drove to the far end of the carpark to find no spaces available. I therefore parked behind a line of two other cars against a fence where I could see no notice that parking there was not permitted. On my return from London at 7.00pm I found a Parking Charge Notice from APCOA for £50 attached to my windscreen. The wording is illegible. I wrote to complain. What more can I do?
MB, Upper Woolhampton, West Berks
In this case APCOA eventually refunded MB's £50 on 18th March.
Click back to Honest John's Motoring Agony Column 15-04-2017 Part 1
Comments
Author

Honest John
Latest