Honest John's Motoring Agony Column 18-02-2017 Part 2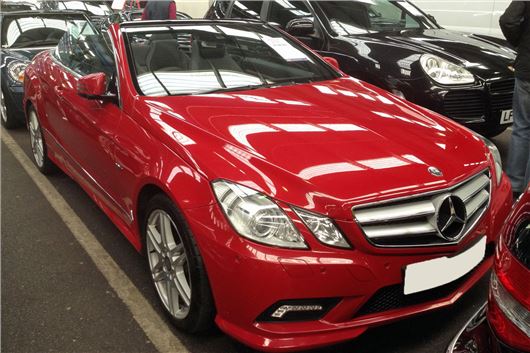 Published 17 February 2017
Click back to Honest John's Motoring Agony Column 18-02-2017 Part 1
Missing person
My 4-year old Mercedes E350 Cabriolet had been faultless until a recent major service (which involved replacing the fuel filter) at a Mercedes specialist. The day after the service the engine started to misfire very badly: jerking and juddering when cold and the accelerator was lightly pressed, but fine when fully pressed and when the engine warmed up. I took it back to the garage, who "put it on their computer" and found no faults. They implied it might be 'dirty fuel' and see how it went. The following day it was fine but the day after started slightly juddering again and still does this occasionally now one week later. What could be the cause of this? And what to do?
DH, Farningham, Kent
You didn't write E350CDI, so presumably this is a petrol V6? The fuel filter would have been a routine replacement, so if there was "dirty fuel" in the tank the mechanic would have noticed that the fuel filter he removed contained a lot of detritus. That's a question worth asking. If it's a diesel, then it could be that the fuel filter is heated and in replacing the filter the fitter accidentally detached the power cable so the fuel is no longer being heated to melt any 'wax' in the fuel and globules of emulsified diesel are sometimes partially blocking the filter.
Deflation proof
I drive a 2010 Volvo V60 with the terrible tyre puncture repair kit supplied as standard. I would like to switch to runflats. Any advice?
PB, Ballymena
First question, does the car have a TPMS system? If it does, you can switch to runflats on the standard rims. If it doesn't you would have to fit an EC Type Approved TPMS system, not an aftermarket kit.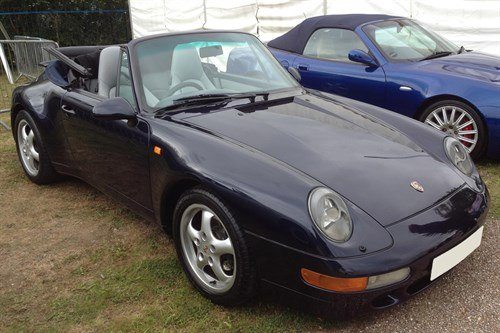 Classic difference
My 1994 Porsche 911/993 is insured under an Agreed Value policy. When I started using such a policy for the car 2 years ago I was told that this type of policy does not have an accruing No Claim Discount, and the NCB I had then (10 years) would be frozen at that amount. I have recently been told by another broker that if an NCD is not used for 2 years it is permanently lost. Do you know if this is correct and, if so, is there anything I can do to keep the 10 years I've earned valid, so that if I change the car, I can still start off a new (market value) policy on a different car with the NCD I've built up - assuming no claims in the intervening period. I'm probably going to change insurance companies when my current policy expires on 28 Jan, but keep the 911 on an agreed value basis.
GW, Staines
Different types of policies operate differently. There is no NCD on a trade policy, for example. And it seems that there is no NCD on your agreed value classic policy. To retain your accumulated NCD you would need to take out a standard insurance within 2 years, either on the 993 or on another car.
Drip freed
I have a 2004 Vauxhall Corsa 1.2. I drained the cooling system from the drain plug on the radiator. Ever since then it has leaked from the drain plug. How do I stop it from leaking from there?
AC, via email
If it had a washer, replace the washer. If it has no washer and was purely an interference-fit then you might have crossed the thread. You could try some plumbers sealing tape wrapped around the plug before you screw it in. Otherwise it could involve removing the radiator and rebuilding the drain plug area or even replacing the radiator.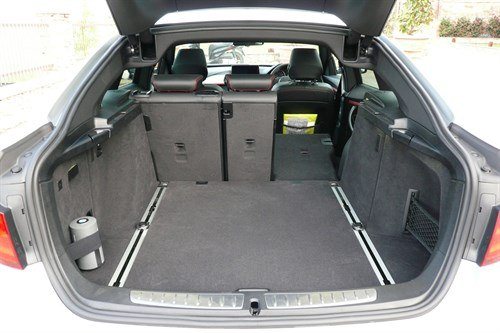 Grand Touring
I would like to buy a used BMW 5-Series GT, but as my annual mileage is only around 5,000, consisting of mainly short, urban journeys with the occasional longer one and motorway trips I consider that I should buy a petrol model rather than diesel given the reported problems with diesels when only driven on short journeys. However, on searching for cars for sale only a very few are petrol versions with the vast majority diesel. Do you consider that a diesel version would be suitable for my low mileage and what precautions could I undertake to prevent problems occurring?
RW, via email 
No. You'll run into DPF problems. Better to look at a 3-Series GT. It's not only a better car altogether, there is a much wider choice of engines available for it. This is a test of the 18d (which lacked torque), but plenty of other versions are available: /road-tests/bmw/bmw-318d-gran-turismo-2014-road-test/ (Test of the 5 Series GT here: /road-tests/bmw/bmw-5-gran-turismo-2009-road-test/)
Miles better 
I cover around 35,000 miles a year, mostly motorway. I will soon be looking at buying a car, probably a manufacturer approved/direct car with under 10,000 miles on it. If possible I would like to keep the car up to 150,000 miles if it stays reliable. I am looking for comfort and reliability and it has to have room for the family. I'm not fussed if it's a saloon or estate. I am also thinking of an automatic, solely because it eliminates clutch and DMF problems. I have narrowed it down to three choices, although none seem to be without faults. They are Skoda Superb, which has the unreliable DSG gearbox, the Mazda 6, which I've heard about diesel getting into the engine oil, causing expensive repairs and the Ford Mondeo whose Powershift gearbox seem a mixture of the old style wet gearbox and the DSG. I am not sure of any other reoccurring issues on these cars such as DPFs, etc. I will be looking for a diesel engine and with plenty of grunt for effortless motorway cruising. I keep on top of the services and do what's required. Good fuel consumption is not a major factor. It's long term reliability I'm really concerned with. All three cars are undoubtedly good in their own ways but in your opinion is there a stand-out car of the three for covering high mileages.

RC, via email 
A Superb 2.0TDI DSG currently has the 6-speed wet-clutch DSG which is very similar to the Ford's 6-speed wet clutch Powershift, requiring a service every 3-4 years or every 40k miles. Reliability is similar, but the Ford's is nicer to drive because you can switch from N to D without having to footbrake. The Mazda has an excellent 6-speed torque converter auto that, to my knowledge, has never been any trouble. I actually ran a 2.2d 150 Skyactiv 6-speed auto for 14k miles with no trouble, but I did have the engine oil changed at 10k miles and I do remember the DPG actively regenerating once on the M25 after I'd been stuck in a lot of slow moving traffic. Problems with all in the Good/Bad sections for each model in /carbycar/  (You could also opt for a Mondeo hybrid.)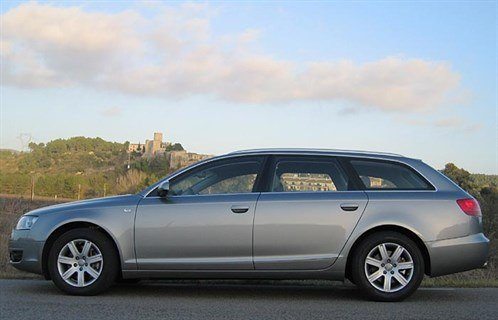 Coolant off period
My car is a 2006 Audi A6 Avant 2.7 TDi 180. I have owned it since 2007 and have had it serviced annually by a local Audi specialist using Longlife oil and filter changes as specified by Audi. The car has covered 107,000 miles with the only problems being an early clutch and flywheel change under warranty and an air intake valve at 88,000. Having flirted with changing to a newish Audi/MB auto (and being quoted only £3k trade in) I have decided, as it ticks all my boxes in spades, to keep it for a few more years. It's due another service soon with Longlife oil and filter changes but, the question is, what else should I get done to pre-empt future problems. I am thinking change coolant and waterpump but is there anything else??
RB, via email 
Chain cam V6. But a new waterpump could be a good idea. You might be due another DMF and flywheel. I wasn't very happy with the manual gearshift when I drove these back in 2005: /road-tests/audi/audi-a6-avant-2005-road-test/? More: /carbycar/audi/a6-2004/?section=good/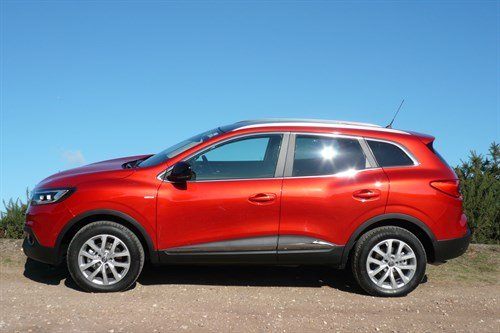 Cad's car
I own a Renault Kadjar Dynamique-S 1.6dCi manual (2wd), now with 11,000 miles, fitted with the original 19" Conti-Sport tyres. I find it incredibly sluggish pulling away in 1st and 2nd gear due to the long gearing. Would I be able to use a premium diesel (97/99RON) with this engine? Would it also provide a noticeable benefit in terms of the sluggishness? Furthermore, the 2 front tyres (225/45 R19 96W) are nearly down to the tread depth indicator at 11,000 miles, which I've read is common on the Kadjar, not due to driving style. Do you have many reports of this? It's a shame they don't do the Michelin Cross Climates in this size, so I may opt for the quiet rated Dunlop Sport Maxx tyres next as they show excellent wet grip and fuel economy ratings too.
AL, Cannock, Staffordshire
I've got a Kadjar too, same engine, but with 4WD and sensible 215/60 R17 tyres. I agree, it is very sluggish pulling out of fuel stations on dual carriageway sections of the A1, and that's even after filling up with V-Power. Switching off Econ makes a bit of difference. You should have gone for 4WD because that brings fully independent rear suspension and it makes a huge difference to the car.
Long-strife servicing
We understand that fresh oil is vital and you have previously recommended an annual oil change. We have an Audi A1 purchased May 2015 currently at 8,000 miles on a variable maintenance plan. The service indicator currently estimates a further 120 days, which will be just over 2 years between oil changes. Should we be concerned?
CA, London SW20
Yes. Either you follow my advice to change the oil and filter every 10,000 miles or every year whichever comes first or you don't. I'm trying to preserve your engine, but if you sell the car after 3 years it's going to be the 2nd or 3rd owner who has trouble, not you.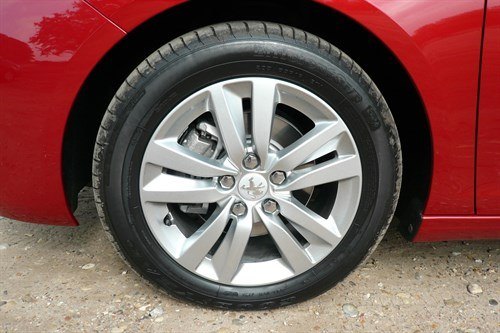 Putting on the inches
We are thinking of changing our car to a new Peugeot 308. This comes with 17-inch alloy wheel and 225/45 tyres. According to the dealer these are not low profile tyres, some reviews say they perform well in the wet etc..  We would prefer 205/55/16 alloys should we have the wheels changed or are the originals just as good or better?
JB, via email
The 308 I had was on 16-inch wheels with 205/55 R16 tyres. It was a 1.2 Puretech 130 Active 6-speed and it was a very good car. Punchy, fun to drive and 48mpg.
Regeneration game
While there are problems with modern diesels, my experience with a Vauxhall Vectra several years ago involved many faults. But DPF or EGR weren't among them. I just drove it quite hard and crossed my fingers. Fortunately I could watch it regenerate and it would go from 80C to 85C then fall back again on the dashboard. It only ever regenerated itself once (driven in mixture of urban, dual carriageway and motorway). Had I swapped it for an equivalent Insignia at the time (don't think Vauxhall do small diesel with a temp gauge) I doubt I could obtain the same result. Why don't all car makers do it like this today? Seems pretty simple and straightforward to me.
AD, via email
Some kind of indicator, such as a simple temp gauge. would tell drivers not to switch off while their DPFs were regenerating.
Click back to Honest John's Motoring Agony Column 18-02-2017 Part 1
Comments
Author

Honest John
Latest