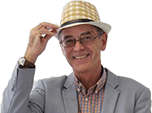 Honest John Motoring Agony Column 05-11-2016 Part 2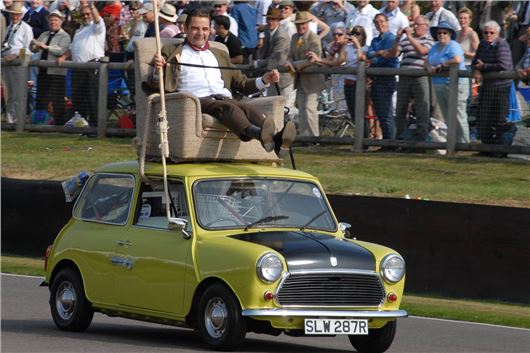 Published 03 November 2016
Click back to Honest John Motoring Agony Column 05-11-2016 Part 1
Growing up
My friend has just bought a new MINI Cooper. It replaces his 3-year old Cooper. He tells me that this new car is a lot bigger than his last one. Are the dimensions any different?  i.e. Length, Width, Height?
TL, via email
They haven't stopped growing:
Original Austin Mini: 3054mm x 1410mm x 1346mm
First BMW MINI R50: 3626mm x 1688mm x 1413mm
Previous MINI R56: 3699mm x 1683mm x 1407mm
Current MINI F56: 3821mm x 1727mm x 1412mm
Carb by carb breakdown
A rather big issue which seems to be fairly common nowadays is carbon build-up inside engines, with my own car having suffered from both EGR and inlet manifold replacement due to this. Is a petrol BMW less likely to suffer from this sort of issue? Which cars are less prone to this sort of problem?
PS, via email
It's a problem of direct injection where the fuel is squirted directly into the combustion chamber rather than via the inlet valves, meaning the valves aren't cleaned by fuel flowing over them. VAG has now overcome it by adopting indirect as well as direct injection in its EA288 2.0 litre TSI engines as in the Golf GTI and Golf R. In purely DI engines it helps to use a high-detergent fuel such as Shell V-Power.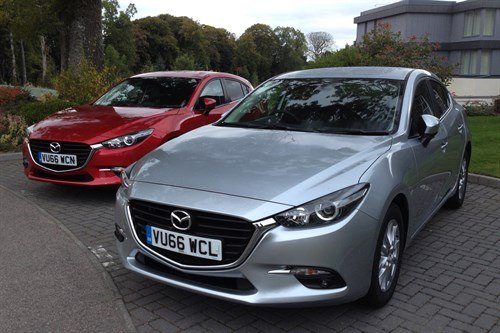 Amazed
I have just had my Mazda 3 automatic serviced at Bengrys of Leominster after 2 years. 21,000 approx on clock. No faults other than replaced shocker at 10,000. My own purchase, family use.
RD, Monmouth
Lovely car. Just been testing the facelifted Mazda 3 in Scotland last two days. It's now a sweet car made even better.
Improving the B'd
I fitted Michelin Cross Climate tyres to my Vauxhall Zafira B last year, initially for their all-weather capability, but I'm completely bowled over by the quiet ride they give. My wife's Hyundai i10 rides on 165/60 R14 75H Hankook tyres with alloys wheels. I'm not impressed with the Hankook brand of tyres and suspect they are hard compound, which, combined with the alloys, is making the car noisy. I would love to fit Cross-Climate, but the closest size I can find is 165/70 R14 85T. I would consider buying these tyres with steel wheels if they can be fitted to the car. Would this be possible, and are there any other issues I need to consider?
CM, Barnsley, South Yorkshire
Many thanks for your endorsement. I had a similar experience when I fitted them to my Honda HR-V a year ago and have been singing their praises ever since. And, after 13,000 miles on them I can tell you that wear rate and fuel economy is no worse, so it's a win-win situation. Unfortunately, so far Michelin makes Cross Climates in 186/60 R14, 175/65 R14, 165/70 R14, but, frustratingly, not 165/60 R14. Happily, mytyres.co.uk offers Goodyear Vector 4 Seasons G2 in 165/60 R14 and they are almost as good.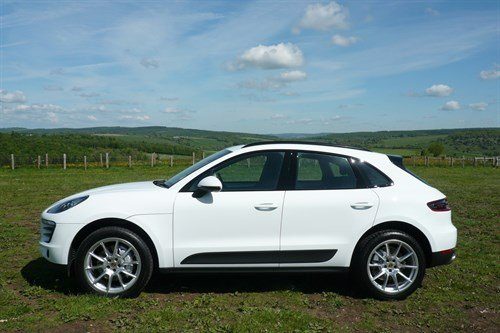 Same, but different
We have a new Porsche Boxster with PDK, and a Macan on order with the same. I have read your comments regarding this type of box and note there are different specs in VAG cars and others. From your comments I see you say that the Boxster PDK is Porsche design whereas the Macan is an S-tronic, presumably controlled with Porsche style software. I assume they are all made by ZF, but what would be the engineering differences? Also are they both wet clutch and what do you mean by a longitudinal box. But most importantly will I notice any differences?
RG, via email
Yes, all wet clutch. As far as I can ascertain the PDKs in mid and rear-engined Porsches are ZF, but the 'PDK' in a Macan is really the same as the Borg-Warner 7-speed longitudinal s-tronic in an Audi Q5, which is the same as in an A7, Q7 and A8. This box has just had some updates for the new Q7. There were a few reports of problems in Q5s, but not out of proportion to the total numbers sold. Not heard of any in the Macan yet. VAG is currently in the process of replacing 6-speed wet clutch transverse DSGs and s-tronics and 7-speed dry clutch DSGs and s-tronics with a new, high torque 7-speed wet clutch DSG/s-tronic that is much better to drive than the old 6-speed.
Turbo undercooler
At about 45,000 miles our Vauxhall Meriva B 1.4T suffered a suspected turbo coolant leak. After smelling a burnt oil smell after parking the car, our local Vauxhall dealership went on replace the turbo cooling pipes as a cure. All that was about a year and half ago. 5,000 miles on, from time to time I smell this same burnt oil smell or very hot oil smell. There doesn't appear to be any smoke associated with the smell and I can only be smelled from outside the car and generally after longish journeys at speeds of up to seventy, without excessive use of the throttle or gearchange. Would you have any thoughts on this issue on what is otherwise a very reliable car?
WM, via email
This turbo is both water cooled and also cooled by engine oil passing through the turbo bearing. Despite the cooling system, turbos on petrol engines still get very hot and it is possible that, if the engine has been repeatedly switched off while the turbo was too hot, the oil in the turbo bearing oil feed and oil return pipes has carbonised and is partially blocking the pipes. I'd get them checked, and subsequently remember to idle the engine for a minute or two before switching off after a long ascent, after towing, and after cruising at steady speed on the motorway. No need in normal day-to-day suburban use.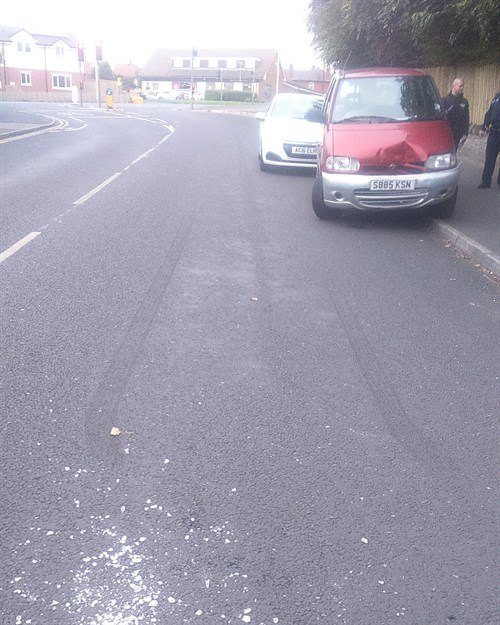 Middle of the roader
My partner was making a manoeuvre in the middle of the road. A red van was going too fast and could not stop and skidded and crashed into him. Insurance is saying it's my partner's fault as he was making a manoeuvre. Police were called but said fight it out with insurance companies
NS, via email
The length of the skid marks could be used by an expert witness to prove how quickly the other driver was driving. But if the police won't prosecute him, that makes proving your case difficult. If your partner suddenly turned into the path of the red van, even if the van was doing 30mph, there would be skid marks. From the photos, the van had obviously only just turned into the road where the crash occurred and a Serena is a particularly slow van so I don't think it could have accelerated to more than 30mph in that distance.
Guesting games
I will be visiting my friends and family in UK and would like to borrow my friend's car for about 15 days. When my friend checked out with the Insurance Company, it said it charges £118 per person to get the additional driver added to the policy. I find that very expensive. Can I get a better deal? I have taken a travel insurance policy in India. Wouldn't that be enough?

AN, India
Try: https://www.aplan.co.uk/  But you may not be able to get a better deal. Sometimes it can even be cheaper to hire a car (including insurance) than for a non-UK resident to get added to a UK resident's car insurance policy. Everywhere else in the World, no problem, because cars are insured any driver.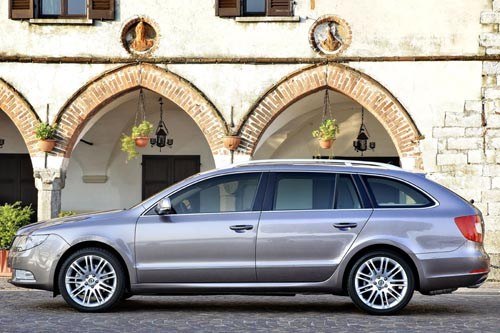 Superb taxi
My 2010 Skoda Superb Estate is used as a taxi. It has standard 18-inch wheels with low profile tyres that make for a hard ride. Never mind the constant worry of kerbing. I am considering a move to a 16-inch wheel with a deeper sidewall tyre but I don't know what sizes I need without speedo recalibration, etc.  Can you advise please?
SC, via email
There are two tyre sizes for 17-inch wheels on a 2010 Superb: 205/50 R17, which I recommend; 225/45 R17, which I definitely don't recommend. The 16-inch tyre size is 205/55 R16, so slightly deeper profile than the 205/50 R17s.
Senior moments
Being a retired senior citizen with a very limited pension and a very tight budget I needed to choose a car with proven reliability and reasonable cost of service. After examining many reviews and after careful deliberation I purchased a 2006 Toyota Avensis Collection VVTI on 22nd November 2011. It had done 48,876 miles, one owner and came with Full Service History from a Toyota Main Dealer. It has been carefully driven since then, never exceeding 4,000rpm and has been regularly serviced. My wife was driving the car when it began to judder and slow down. She managed to get it to a nearby Golf Club car park, where it seized up. The car was taken by the RAC to the local Toyota Garage in Maidenhead, Berkshire Toyota. They examined the car and reported that it had suffered catastrophic engine failure. They stated that the engine was not repairable and advised the purchase of a complete replacement engine. The crown of one of the pistons was smashed into numerous fragments and the valves for that cylinder were also in a bad way. It would seem that a dropped valve has caused the damage. The valve in question has snapped halfway down the stem; however we can't be sure whether this was the cause of the damage or whether this happed as a result of the damage. Dropped valves can happen for different reasons, the most common cause is the spring breaks, which causes the valve to fall, thus hitting the piston. Other ways include timing issues, and misfire which cause a particular cylinder to get too hot and overheat. The car had done only 64,986 miles when the damage occurred and I consider that this early and complete failure of the engine to be unacceptable under The Sale of Goods Act 1979 in that the engine was not fit for purpose, not of reasonable quality and also dangerous. I have purchased a complete (used) replacement engine at a cost of £595 and Berkshire Toyota has fitted this at a cost of £1,019. I can supply invoices. I requested that Toyota reimburse me the sum of £1614.
SW, via email
Unfortunately the Sale of Goods Act and subsequent legislation only considers 6 years to be the 'reasonable life' of a consumer durable and that is the way case law has interpreted it. No manufacturer can be held responsible for its products indefinitely. You could, if you wished, follow the manufacturer's advice and take the matter to Motor Codes, but I fear the outcome would be the same whether you took it to Motor Codes or took it to Small Claims in the County Court. Law here: /faq/consumer-rights/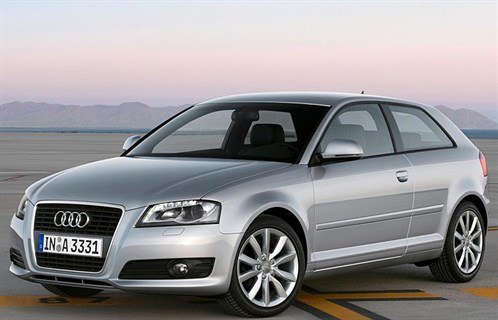 Bag lady
I have a November 2009 Audi A3 1.8T TFSI SE with only 17,600 miles on the clock. A red light now stays on which the handbook says means 'there is a fault in the airbag or belt tensioner system'. Do you have any ideas on the cause and how to fix it?
GS, Bournemouth
Probably The passenger seat occupancy sensor. Call in airbagman.co.uk
Braking bad
Thank you very much for your helpful advice, which saved me over £1,800. I wrote some time ago about my local main dealer wanting £1,825 to replace the SBC hydraulic brake unit on my Mercedes E320, bought new in 2003, after only 43,000 miles. At my next service, I took along your reply (published 24 October, 2015), along with other on-line information (http://repairpal.com/mercedes-benz-e320-recall), indicating that a new type of brake system was being experimented with, and the answer was that the repair had already been made FOC during a service and everything was fine. Thank you for your help in saving me over £1,820.
PD, via email
Excellent news.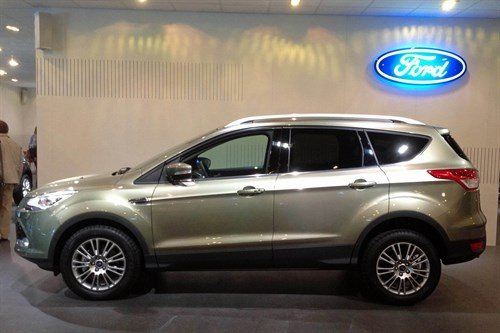 Stop-go situation
I just took delivery of a new Ford Kuga Titanium with stop start. Having read about problems with a DPF and town driving, which can be stop-start, will this device cause problems?
NW, via email
The answer is to change the engine oil every 5,000 miles, as Addison Lee does on its Galaxy TDIs with the same engine.
Click back to Honest John Motoring Agony Column 05-11-2016 Part 1
Comments
Author

Honest John
Latest