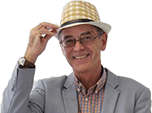 Honest John's Motoring Agony Column 08-10-2016 Part 2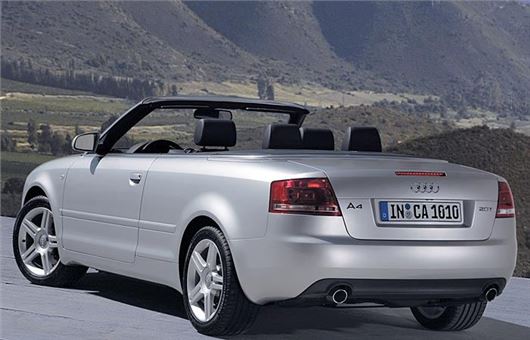 Published 07 October 2016
Click back to Honest John's Motoring Agony Column 08-10-2016 Part 1 
Oilpump agony
I have a 2006 Audi A4 Cabriolet 2.0 Turbo Petrol S-Line DSG with 63,000 miles. The car has been lovingly maintained by me and serviced at least once a year by a local specialist Audi Garage since new, the first service being carried out by an Audi main dealer. Last weekend a blue flashing oil warning light appeared and the engine then stopped, refusing to start again. There was no smoke or lack of power prior to this. I had it 'rescued' and taken to my local Audi specialist garage who has investigated the problem. The cam belt assembly was changed in February 2013 and was still in good condition and had not failed. The oil pump had failed and at the same time a metal chain had broken. This has rendered the engine totally inoperable and I am advised that a new replacement unit is the best option as it would come with a 12-month warranty. Is this a common problem I wonder? I would be grateful to receive your comments. 
CB, Macclesfield
It's a common failing of the 2.0TDI engine. First I've heard with the 2.0TFSI. Details in the various VW Passat and Audi A4 B7 entries in /carbycar/ I'll add yours.
Where angels fear to thread
I bought my 2008 VW Golf in 2011. Since then it has been annually serviced by the same authorised VW dealer. Current mileage is 45,000 (5,000 – 10,000 per year). At the last service the following note was on the invoice "Found cyl 2 spark plug difficult to remove, on inspection found thread worn in head. Carried out rethread as best as possible." When the service representative explained this, he mentioned that the problem can occur if the car has done a high mileage between changing plugs. He also mentioned the potential need for a new cylinder head in the future. How serious is this problem? The service records indicate a complete change of spark plugs in 2014 (an interval of about 17,000 miles between then and now), and of one plug in 2015. So how might it have occurred? Is it just bad luck or might it have been caused by error on the part of the garage when the spark plugs were changed in 2014? 
AM, via email
I would say that the only way that could happen would be if the steel plug had been cross-threaded in the alloy head when previously replaced. So if you always used the same garage it's down to them, they know it, and they are trying to fudge the issue.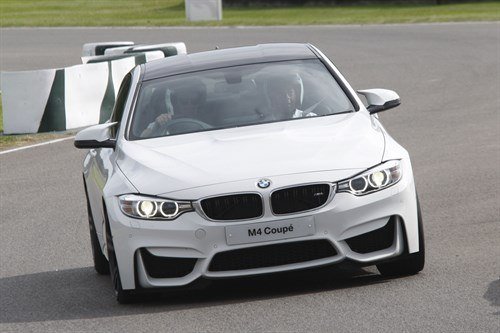 Drone ranger
I have a 2015 BMW M4, which is quite excellent and really is a complete car. I have a problem to report: At speeds of 80/85mph there is a clear oscillating droning noise coming from the rear of the car and the brakes are really noisy. I recently had new rear tyres fitted at 16,000 miles by Cotswold BMW in Hereford and the noise continued. New rear tyres were fitted again by Barons of Farnborough who said that the tyres previously fitted were not balanced properly, but the noise continues. On my way to Slovenia where I am now I developed a slow puncture due to a damaged inner sidewall in Germany and had two further new tyres fitted (BMW recovery were quite excellent and the tyres were one third cheaper than in the UK). The noise continues clearly. What is to be done please? I would be happy to leave it with BMW while they take the car away and sort it out as I don't believe that dealerships can deal with an issue like this.
CB, via email
If it isn't the tyres then maybe the rear brake callipers are rubbing the pads slightly, leading to excess heat. Could also be a rear wheel bearing but normally a mechanic could feel that with the car up on a body ramp and the wheels hanging. (If you are getting a shriek from the brakes it could also be that you are not braking hard enough. Two of us were driving the latest 400HP Audi TTRS on Monday. My partner got shrieking brakes. I didn't, and I think it was because I was braking harder.)
Sensortive issue
I have a 2009 Mazda 3TS2 that has had constant trouble of the ABS and the brake skid symbol appearing after putting on the brake when commencing a journey. It has been into the garage several times for new wheel sensors and bearings but this does not cure the fault. A mechanic at the garage suggested a faulty ABS pump. I saw the letter in the Car Clinic 10th September that this may be the solution.
JW, Disley Cheshire
It will have an ATE Teves MK 60 ABS/ESP modulator and the fault is with the brake pressure sensor.  ecutesting.com can fix it for about £400.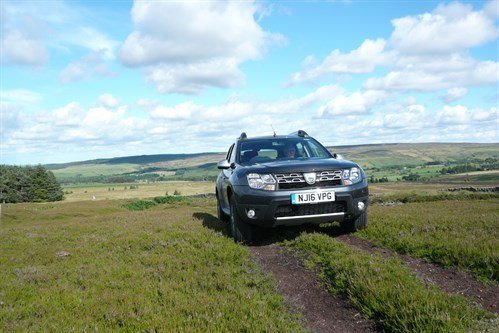 Raised expectations
My sister currently has a 2005/55 Mazda 323 saloon that she would like to change for a newer car next year. This should have a higher seating position, compared to the more bucket like seats in the Mazda, but with a similar boot capacity. It also needs to be reliable and economical as she plans to retire next year.

JS, via email
Much depends on the budget. For a raised seating position, the cheapest is a Dacia Duster that starts at £9,500, but for a good engine is £12,900: /road-tests/dacia/dacia-duster-laureate-tce-125-2016-road-test/ Next up, cars like the Mazda CX3, Suzuki Vitara, Ssangyong Tivoli, Nissan Juke, Honda HR-V. Then the more expensive Nissan Qashqai, SEAT Ateca, Renault Koleos. Most of these are tested at /road-tests/
Pressures moments
I have a 2004 Volvo S60SE, purchased brand-new. No-one can explain why the oil pressure is low. The 'please stop engine' warning light in red keeps appearing, especially on longer journeys. When the oil level is checked it is always fine and a new sensor switch has been fitted, but the problem persists. Also, are you aware of any issues with Nissan Qashqais? My wife's car was purchased new in 2008. The left indicator comes on, ticking away whenever the brake pedal is depressed. The clutch pedal sticks and the interior door opening latch coating on 2 doors has worn off and sharp metallic pieces cut through fingers when opening (used tape to cover it). Nissan dealers will not accept any responsibility for these faults.
BM, via email
You don't say which engine the Volvo car has. But the oil light comes on to warn of a lack of oil pressure. The reason for that could be a failing oil pump or a blocked oil strainer in the sump. Plenty of problems with Nissan Qashqais. I'll add this to the list. But the car is 8 years old and two years outside the 6-year SOGA liability limit. I would guess the electrical problems to be crossed cables probably damaged in the pedal assembly. Quashqai problems here:  /carbycar/nissan/qashqai-2007/?section=good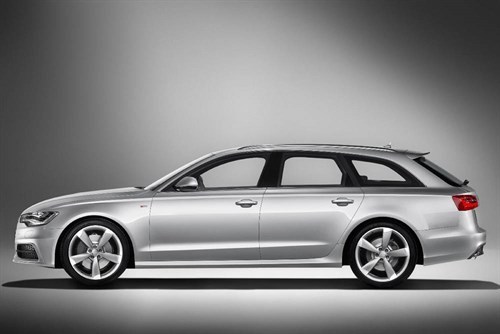 Automatic change
I want a 2011-2012 Audi 3.0 avant auto. I have read that some of them are fitted with a conventional ZF torque converter type box. Is that correct? If so, does Audi still call them 'S Tronic' and crucially, what models are they fitted to? It's a minefield.
RB, via email 
Previous generation 3.0TDI quattros had a torque converter transmission. But from 2011 transmission options, based on engine choice, included a manual six-speed transmission or Multitronic CVT for front-wheel-drive models, and the new seven-speed longitudinal S tronic twin-clutch transmission for quattros. The front wheel drive 3.0 TDI was Multitronic. We had a saloon: /our-cars/audi-a6/
Toothless
I ordered a new BMW in May of this year, and it has just arrived at the dealership. One of the options ordered (Enhanced Bluetooth) was updated and deleted from my car by BMW between ordering and build. I was neither informed of the deletion nor offered the updated, very slightly more expensive, option. Not to have the option is a deal breaker. Do I have grounds to reject the vehicle and seek a refund of the deposit paid?
DS, via email 
Refuse to accept the car and demand the return of your deposit because the car does not come with a feature essential to you that you specifically ordered and you would not have ordered the car otherwise: See: /faq/consumer-rights/
NOx acceptable
My wife owns a 2011 VW Tiguan SE 2.0 TDI, bought from Listers Volkswagen Nuneaton. We last heard from VW (UK) in April and neither they nor Listers can provide us with any indication of when our car will receive the much publicised software update. Do you know anything as the support/back-up/customer service from both VW and Listers is 'wanting' to say the least; certainly not what I would expect from two such organisations.
SB, via email 
VW has had problems with the emissions remap on Tiguan 2.0TDIs. I have ten cases on file of the car engines rattling and losing power from 1,400 – 1,800rpm. Two 23R7 updates have been tried: 9977 and 9978, but even 9978 has not fixed the problem on some Tiguans.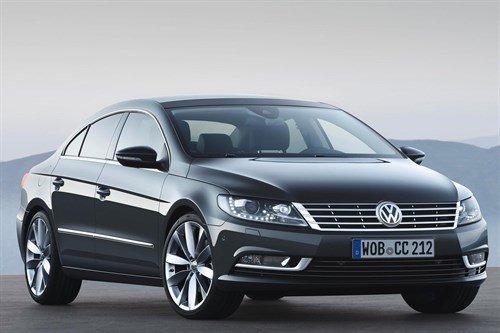 The European Emission
I have just received my emissions recall letter from VW for my 80k mile 2012 VW CC 2.0TDI DSG. The letter states that "VW has worked closely with the relevant, independent authorities to test extensively the software update". Great, I thought, and being a bit of an engineer I thought I would phone the emissions helpdesk number on the letter and ask for a copy. I expected that it would have been conducted by the UK DVSA as its logo had been used at the top of the letter, but I was informed it had not. I then asked had any British authorities tested the fix and was told no. I then asked for a copy of the report and was redirected to the KBA website which is in German. I phoned them back and they directed me to the report. However it is a summary at best and no more than 50 German words. I then again asked for the report and was told that is all they have. I wish we had a body in the UK that would stand up to VW similar to the US.
MT, via email
Standing up to Volkswagen means standing up to Angela Merkel and the EC and there doesn't seem to be anyone in Europe brave enough to do that and threaten the bankruptcy of the company and the hundreds of thousands of job losses. This is not a concern to the Americans, of course.
Granite Tourer
I have been driving a Vauxhall Sports Tourer 1.7CDTI for several years. Since April this year, I have to make regular trips down some very narrow lanes in Cornwall. The Tourer is 1.82 metres wide, one of the lanes is only 1.88/9m and has some unforgiving granite in several places (only bitten lightly once, so far). What can you recommend that would give me similar performance, take two sets of golf clubs (I put the drivers in separately), but is sufficiently narrower that I am less likely to wince each time I make the trip?
GC, via email
If you want narrow you have to go down a couple of sizes to something like a Hyundai i10. Alternatively, a small SUV/4x4 to which you can fit tubular sill protectors that extend beyond the car and fend off any damage. Something like a Suzuki Vitara, Ssangyong Tivoli, Dacia Duster, etc.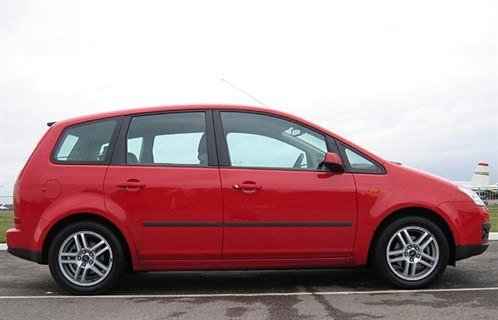 Asisternce required
My sister, in her mid 50s, has a 2002 Ford Focus Zetec 2.0 that she has much enjoyed driving for many years. Sadly, it is now costing her money regularly and is on its last legs. She has no idea what to replace it with, so I asked her for her wish list: Economical to run, insure and licence; Minimum 1.6 engine; A nice upright driving position (she suffers from a minor back problem and is quite tall); Maximum budget £2,000 but hopefully closer to £1,500.She has always felt more comfortable buying through a dealer, but wouldn't rule out a private purchase this time. It does not have to be another hatchback, nor even a four door - she would switch to a two door if the above criteria were met. She drives about 7,500 miles a year, mostly on quiet country roads. Would you able to suggest something suitable for her?
RR, via email
On a £1,500 car, a smaller dealer is likely to have a £1,000 margin to protect himself from any liability if it goes wrong. So, in value for money terms, it's better to buy genuinely privately from someone who has owned the car for at least 2 years and can prove it (that cuts out small time dealers posing as private). Generally, the best small car for £1,500 (with exceptions), is a Toyota Yaris 1.3 and that is quite upright. With exceptions is because you can still get a bad example of what is generally the best car. Bigger, a Honda Civic 1.6. If she can find one under £2,000, best a Honda Civic 2.0 Type S. More upright, a Ford C-Max 1.8 petrol (must be the 1.8 petrol, not any other engine and not diesel.)
Checker red tape
Can you please publish the following information and if possible pass it on to someone in authority who may be able to do something about the ridiculous system for sharing Driving Licence data. I have used the system several times which is supposed to enable car hire companies and dealers to access licence information on a one-time basis. It works for me, but the system is open to failing in a thousand and one different ways. As a result, lazy car dealers and others take a short cut by asking for a customers NI details as well as licence information so they can access the DVLA site by logging in as the customer instead of using the one-time code. This is probably illegal. The problem is it also opens up the naive customer to a host of security issues, identity fraud etc as the NI number is also one of the keys to accessing government data etc. I have been unable to find anyone in authority to take on this issue. Can you please follow up?
As a minimum it should be possible to convince manufacturers that their main dealers should not follow this practice.
JJ, via email
This ridiculous nonsense is nothing to do with the DVLA and everything to do with UK car insurers wanting to check driver convictions before issuing insurance on a short-term basis. Such stupidity exists nowhere else in the World. Everywhere else every car is automatically insured to be driven by every driver who has a licence. Even in the UK no such checks are made on foreign drivers with foreign licences wanting to hire a car in the UK. Only on UK licence holders. Scream at your MP.
Of particulate interest
Does £1,330 seem a bit steep to replace the DPF on a 2010 Ford Kuga? Parts: sensor, insulator, gasket, nuts and filter £493 + VAT and Labour £507 + VAT.
NE, via email
Yes, but it will be standard price. There is a possibility that the ash in the existing tank can be cleaned out by the Ceramex process for about £350. But this involves sending the blocked DPF to Ceramex.  http://www.ceramex.com/
Click back to Honest John's Motoring Agony Column 08-10-2016 Part 1 
Comments
Author

Honest John
Latest