Honest John's Motoring Agony Column 27-08-2016 Part 1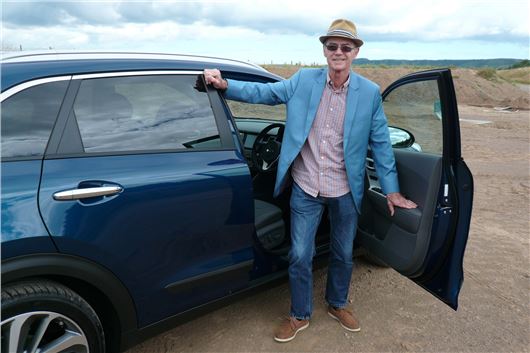 Published 26 August 2016
This week's crankshaftings concern a massive air con, a bigger boost than expected, a transmission transition, a brain drain and many more tales of the unexpected.
As usual, emails to Honest John should be addressed to: letters@honestjohn.co.uk  Please try to keep them as short as possible.
AC/EC
In February I purchased a one-year old Qashqai Accenta diesel with 12,000 miles on the clock from the Nissan dealer in Mansfield but when we had the first hot weather in May the air conditioning didn't work. (The light comes on and the fan works but no cold air.) I took it back to the dealer who said they needed the car for a week and had it repaired under warranty. Two weeks ago on the first day of the recent very hot spell, the air con failed again and the dealer said the earliest they could repair it was a week later, leaving me to drive around in temperatures up to 35 degrees. The car went in last Monday and the dealer phoned me on Friday to say the air con needed a new condenser but they had not been able to repair it as they cannot get this part and there is a back log of 900 condensers. In addition they cannot give me any idea when this is likely to be fixed. Are you aware of this problem with Qashqai or Nissan air cons in particular, or this backlog? What should I do next and do I have any claim against the dealer? The car now has 19,000 miles on the clock.

SH, via email
I'm wondering if there is some terminological confusion here. 4 days ago another reader wrote complaining that his "compressor" had packed up. I don't know which of you used the right term. The problem with a condenser could be stone damage. The problems with compressors seems to be a consequence of the switch to R1234YF refrigerant, ordered by the EC and likely to be the subject of a massive corruption scandal because it doesn't do what it is supposed to do and costs four times as much as R134a refrigerant.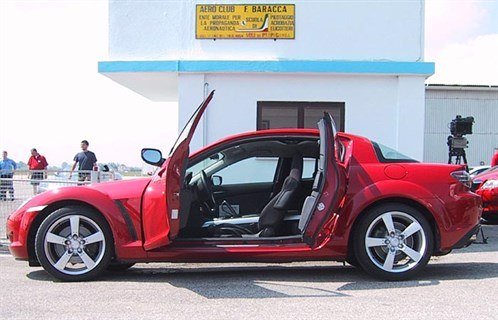 Boosted GT
My Mazda RX8 has had its engine rebuilt by Rotary at 60k miles. Runs very smoothly. But at 6,500rpm there is an effect like a turbo boast. Is this normal? No one seems to know why it does this.

NL, via email
I guess you had a 192 and the rebuild turned it into a 231. As I wrote in my original 2003 test: "You can  two kinds of go for the car: 192PS with a 5-speed box, or 231PS with a 6-speeder. The smaller output car has a touch more torque and is a bit easier to drive day to day, but it runs out of revs at 7,000. The high output needs rowing more through the box, but romps all the way to 8,500rpm plus and sounds like motorbike getting there. Even though the torque is low and developed at high revs, the engine is flexible enough to allow you to potter, just as long as you don't require serious acceleration without changing gear."
Transmission impossible
The CVT transmission of my 16,500 mile 2011 Nissan Qashqai was  recently replaced FoC. Just another statistic.  
DL, via email
Very many thanks. Quite a lot of trouble reported with Nissan CVTs. I have added this to the biggest public databank of car faults in the UK: /carbycar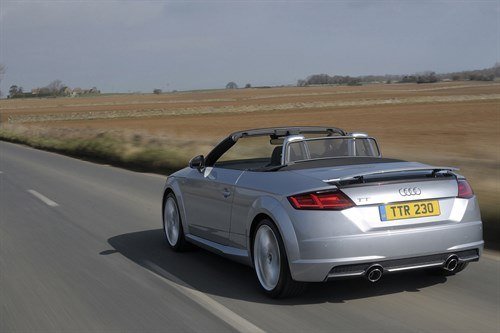 Let the drain take the strain
I purchased a new latest model Audi TT Roadster in May 2015. A fault developed in July 2016 where the MMI sound interface stopped working and returned to the Audi dealer for repair. After a week I was told Audi would not honour the warranty claim due to "external influences" being 'leaves/grit/dirt' getting into the compartment that cannot be visibly seen/easily accessed leading to flooding by rainwater from the roof damaging the electronic units. I was faced with a bill of over £2,000. The car is regularly used and well maintained so beware this is an Audi issue and not a customer maintenance one. The dealership has moved to reduce my payable to £150 but that still leaves me legally accepting this as a repair claim rather than warranty. After asking what will happen if it occurs in the future I was told it probably would and I would have to bring the car in every two months for checks to reduce the risk. I have also been told the roof needs to be in a state of transition (half-up) in order to access the compartment to clear debris (it doesn't state this in the owner's manual). As I see it, and am proving, this is a breach of the Sale of Goods Act 1989 where the buyer must be "in an informed position" when at the point of purchase. No one would buy a convertible that is subject to leaves falling on the car in non-visible/accessible places resulting in flood damage and large personal costs. I wonder if you know how the other customers got on i.e. what was their conclusion?
MS, via email
What happened to the others is recorded in this link: /carbycar/audi/tt-roadster-2015/?section=good/ The first reader had a similar dealer experience to yours, eventually resolved. If I keep recording these problems eventually Audi will do something about it and pull the cars back for redesigned drains. It's actually very similar to a problem with BMW E60/E61 5-Series when water leaks onto electronic components in the base of the load area.
Fed Up
My wife has VW Up. It has a number of intermittent faults. VW is adamant that it is not their problem. The dealer is, shall we say, "unhelpful." It is still under Warranty. Who can help us?
JL, via email
The dealer is directly liable, so threaten to reject the car directly to the dealer if the faults are not rectified. These are your rights: /faq/consumer-rights/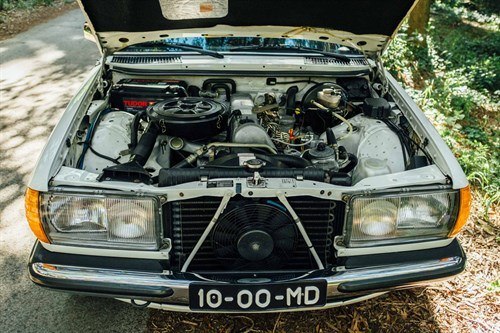 Unused car
Have a look at this Mercedes W123 300D due in for re-commission service and detailing. Only 18,000 kilometres. Absolutley no rust ever, MB Tex upholstery, LHD, Aircon, Becker radio. Museum quality. Will export anywhere to someone who wants a 'New' 300D. Sort of car you could leave to your son, and he could leave to his. We're having lots more enquires from outside Europe, now we have Brexit, I may be sending a Coupe to New Zealand shortly
MC, MB123 World
Unfortunately that's like the perfect 19k mile 63A Cortina GT in the Historics auction on 20th August. Drive it and the value goes out of the exhaust pipe. So some 'investor' will buy it, smother it in cotton wool, put it in a Carcoon and only ever trailer it to classic Concours events. Its value is in its low kilometres so it's going to make too much money for anyone to dare to use it.
Disapproved Used
I am experiencing difficulties with an Audi dealership, which has argued that its Approved Used Extended Warranty for an Audi A7 Quattro Diesel, (purchased under its "Audi Approved Used " cars scheme), does not fully cover me for repairs costing approximately £8,000 to the gearbox, which was damaged by Audi's failure to ensure that the car was properly serviced prior to me purchasing it on 2nd August 2014. The gearbox faults/damage first appeared on 25 November 2015. Although Audi initially insisted that I had to pay for all of the necessary repairs, they eventually conceded that my interpretation of their Warranty was correct, but not before they had levied "excesses" and "client contribution to the repairs" amounting to £1,100. In my view, these charges are iniquitous. In addition to the foregoing, the dealer also inflicted significant bodywork damage to both sides of my car (while in its care), which, similar to the mechanical repairs referred to above, he initially tried to avoid correcting. Over the last nine months of frustration, the Audi dealer has failed to respond in writing to any of the points raised in my emails to its Business Manager, who is now bragging to me that he has been roundly praised by senior VW Group management for having pushed through the changes to the express terms of their "approved used points check system" to include a "service history check", resulting directly from my case against them. I must admit that I find this rather galling. Having already prepared a detailed chronology of events, I thought that it would be prudent to ask you for your expert opinion on my case and/or be given advice on who to contact, should this be beyond your remit.
PD, via email
This was the responsibility of the Approved Used Audi supplier (the dealer) not of Audi and, under Clegg v Olle Andersson (trading as Nordic Marine) House of Lords 2003, I think the dealer remains liable for all outstanding costs. The car was clearly not supplied "of satisfactory quality" because the essential transmission service had been missed and this directly led to the demise of the transmission, so the car was faulty when you bought it. See: /faq/consumer-rights/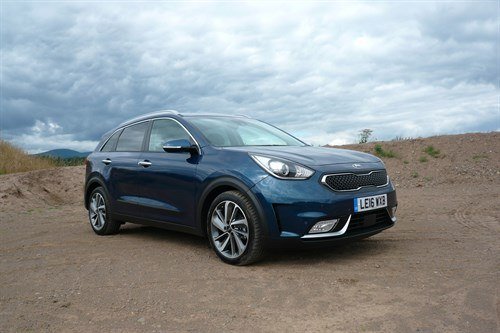 Fiddle, without burning Rome
My daughter needs to swop her 2012 Toyota Auris Hybrid for a larger car, as she now has another baby. The trouble is the car needs to fit on her smallish driveway in SE London, which the Auris just about does. My son in law hates the Toyota with a passion, as indeed he hates most hybrids. I'm probably asking the impossible, but can you suggest a replacement car of the Auris's length that will accommodate a small but growing family, combined with low environmental impact (it'll mainly be used in traffic in London). Oh, and it'll need to be a driver's car as well. If it helps, my daughter has no interest in cars whatsoever, except the environmental impact in London. My son in law, a petrolhead, likes the Audi Q3 & S3.
TT, Abingdon
Q3s are higher off the ground than an Auris, so involve less bending to insert children into child seats. But they offer no more room than an Auris hybrid. To get that on the same footprint you need an MPV such as a C-Max, Golf SV or BMW 2 Series Active Tourer. KIA has now launched a new SUV hybrid called the Niro. 88g/km so free annual tax but not C Charge exempt. They drive quite well with a more direct automatic transmission than a Prius. You don't feel as if you're saving the planet.
Carry on Cambelt
I recently purchased a used camper van from a FIAT dealer based on a 2007 FIAT Scudo with 29,163 miles. The dealer had an engine service and MoT done by a nearby garage and I am told the cambelt was changed. I have done 410 since the belt was changed, but my local garage feels the belt is not new. They tell me all new belts have white lettering on and that this would still be visible after 410 miles, a friend who runs his own garage confirms that the lettering would still be visible. The dealer disputes this by saying "I agree that white writing is on most belts, however I disagree there it a time limit to when this writing becomes faded." They have assured me that the belt was replaced as part of a kit but cannot produce written evidence in the form of an invoice from the local garage apparently "they have built up a trust with their local garage so they only invoice us for the work carried out they do not itemise the part prices or provided receipts." I have been provided with a blank invoice, showing the belt was replaced. Cleary if the belt is not new and if it goes I gather it can cause serious damage. What do you advise ii do next?
GS, Bridlington
Get it and the tensioner and the waterpump changed by a garage you trust and keep the removed belt as evidence. Then get the removed belt tested and if it proves to be old, initiate a small claims case in the County Court against the selling dealer for the full invoiced cost of having the belt correctly replaced.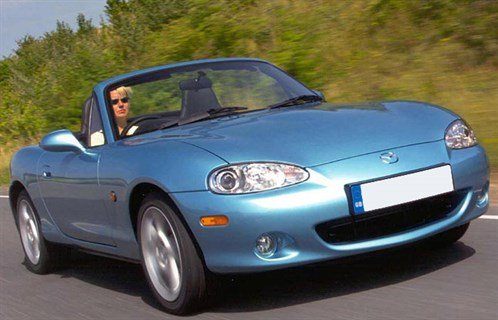 Waterless watercooling
I've got a 2003 MX-5 and would like to use waterless coolant. Can you tell me if it is just a question of draining my radiator, as I do every 3 years, or is there more to it than the sellers of this product are making out? All a bit confusing at the moment. The advantages given of never having to drain the coolant again or replace the water pump seem to good to be true.

KB, via email
Makes sense. Obviously 'waterless' does not mean non liquid. Need to descale the cooling system and heater matrix with Radflush or similar first: http://www.demon-tweeks.co.uk/motorsport/coolant-additives/evans-power-cool-180-waterless-engine-coolant/
Spare part surgery
I bought a Mercedes Benz B200 petrol automatic in April 2016. In May, I experienced 3 surges in acceleration at low speed (around 15mph) at different times over a 2 week period. I returned to the MB dealer, who advised he had reset software. The car was little used in June, then in July on holiday, I had 3 similar type surges in a similar period over 2 weeks, but not again for about 4 weeks. Obviously it is rather tense driving such a vehicle. Everything happens suddenly, but in the back of my mind is the thought that it follows a gear change on the auto-box, as the surges have always occurred at low speeds, when moving off and, on reflection, could well have arisen, following a gear change.
MH, Ponteland, Newcastle upon Tyne
There is obviously something wrong. Possibly a fuel system fault that could be bured by switching to Shell V-Power petrol. Possibly with the DCT twin clutch transmission transmission. But at low speed you cannot retain full control of any automatic without left foot braking. You cannot trust the accelerator pedal alone. So if your left foot is poised over the brake you can stop the car instantly if it suddenly accelerates while you are manoeuvring.
For keeps?
My Audi A4 1.8TFSI 1.8 Multitronic comes to the end of its 3 year contract in about 6 months. Mileage will be about 15k. It has a few special add-ons. So far there have been none of the problems I experienced with my previous 2.0 version (mainly oil consumption). The only criticism I have is jerkiness when parking. Otherwise it is a very nice car. I can either hand it back, buy it for a balloon price of £10,500, or extend the hire for another year. My gut feeling is to buy it and keep it for another year, then part-ex for a new car, as the px value should be higher than the balloon price. Are there any potential problems coming up, do you think? Are there any maintenance items I should undertake if keeping it?
JM, Bourne End
This is what comes up for a 2014: /used-prices/?q=Audi+A4+2014+1.8+auto/ And this is what comes up for a 2013: /used-prices/?q=Audi+A4+1.8+2013+Automatic+FSI/ It looks like at a £10,500 balloon you will be ahead. However, the 1.8FSI and 2.0FSI can develop a few problems: /carbycar/audi/a4-b8-2008/?section=good/
Today's price
I was recently advised to use webuyanycar.com to sell my car. I duly entered the details on the website and was given a quote which was reasonable. However, on further inspection, the quote was only valid for 7 days and for anyone changing a personalised number plate the time to get a V5C back from Swansea could take more than seven days. 7 days is too small a number of days for a quote to be valid and 14 would be fairer I think. I contacted WBAC by email to complain and, despite sending three emails, I never received a reply.  That's the only method you can complain to them.
SC, Leigh on sea
With all due respect, this is a dumb complaint. You would have to change the plates before you sold the car anyway. So that would be the point when you sought to obtain a price for it. No price for a used car can be held for more than a week because values change all the time. WBAC prices are determined by the prices cars are fetching at British Cars Auctions, which owns WBAC.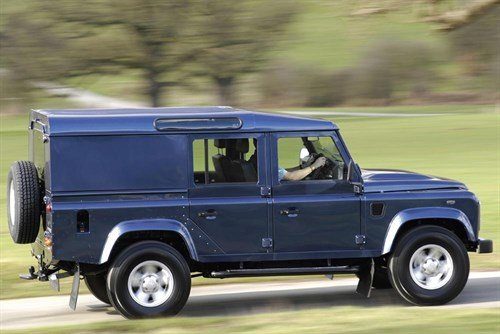 Smoke alarm
My 1997 LandRover Defender 300TDI has done 90k miles. It started emitting a greyish smoke on start from cold. This disappears when hot but smokes when on overrun after a long run. The smell is of diesel and drivers following complain of a strong diesel smell and smoke. It uses no oil or water. The head has been off; valve stem oil seals all done along with the injectors. The injectors when removed were partially blocked. The injection pump has not been tampered with. I have owned this vehicle since 2004 it has been serviced per book and still runs and starts perfectly. Can you help? 
AS, Maryculter, Aberdeen
You could try switching to decent diesel such as Shell V-Power Nitro Plus or BP Ultimate. That should clean your fuel system and keep it cleaner. But if the injectors are worn rather than just dirty then the only option is to replace them.
Kuga-ran
I have run a 2010/60 Ford Mondeo Titanium estate auto with a 2.0 EcoBoost engine and 240PS for 6 years. Too much power really. Bought second hand from local Ford dealer with 7k on the clock. Never a problem, great long distance car, great load capability. But at 7 years I feel it is time for a change. I don't like the seating in the new Mondeo Titanium and with the X pack  there are an awful lot of "goodies. Probably too big for us now. Whilst at our local Ford dealer talking about the new Mondeo estates, I happened to sit in a Kuga. The model I am interested in is one year old (2015/65) with a 2.0TDCI 180PS engine and 5,775 mile on the clock for £25k. I like the higher seating position. The Kuga is marginally smaller than the Mondeo estate but weighs fractionally more. My annual mileage is 8k to 10k with a mixture of long motorway journeys and local short run stuff. My questions are: Is the Kuga automatic with "intelligent" 4 wheel drive reliable? Is the gearbox as good as the Mondeo estate? The salesperson said that the DPF will be fine as long as I give it 20 minutes at over 50mph each month to regenerate. True? I would probably keep the car for 5 to 6 years, so any known problems for that length of ownership? Anything that you see in the Ford or other ranges that gives a better value for money deal? My wife is worried about emissions from diesel engines and possible legislation against diesel cars. Any worries here?
FS, via email
Your Mondeo has the Powershift transmission, so you'll know about the need for regular fluid and filter changes. The Kuga 2.0TDCI has the same box. Kugas handle well, at the expense of ride quality if they come on big wheels with low profile tyres. The ideal profile for an SUV is 55, whether the wheels are 17-inch, 18-inch or 19-inch. I'm mot overwhelmed with complaints about DPF problems with Ford 2.0 TDCIs and this Kuga should have the latest SCR AdBlue system to meet EU6.Something that can happen is if you wreck a tyre when the tyres are half worn you have to replace all of them or the disparity in size confuses the AWD system leading to failure.An obvious alternative is a Mazda CX-5 that handles as well but is slightly softer, even on 19-inch wheels. But what mign make the most sense is a petrol engined new model KIA Sportage 1.6T-GDI GT auto for the same sort of money.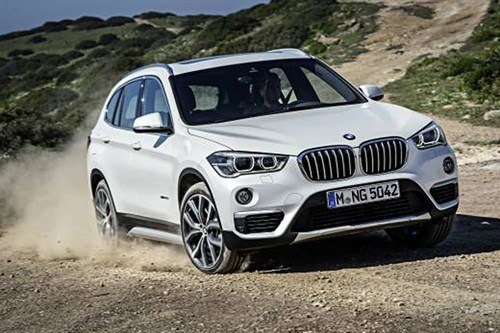 Drone ranger
I have a 2015 BMW X1 1.8d Xdrive on 17-inch wheels, which has done 20k miles. The car has a constant noise (particularly evident between 20 - 40 mph), which sounds like a tyre has flat spotted, and is very prominent and annoying. The local agent tells me that it is caused by uneven wear on the tyres between front and back, which when changed will eliminate the problem. I have changed the rear tyres with no improvement. But surely there will always be uneven wear anyway. Is this a common fault with Xdrive or is there something more sinister going on?

AH, via email
Unless the tyres are swapped front to back to even out wear there will
be noise from the drivetrain because the disparity confuses it.
Freeland's just another word
My wife purchased a new LandRover Freelander 2 GS manual in August 2014. Towards the end of the first year we noticed a slight clutch judder when changing up from second to third gear. I spoke to the dealership and as it was only a slight judder agreed to wait for investigation until its first service. On 20th August 2015 at its first service I again mentioned the problem. Upon collection of the vehicle I was told they were unable to find any fault on test. I explained that it was only slight but that it appeared to occur when the engine was under load i.e. changing when going uphill. The mechanic then accompanied me whilst I drove the vehicle. I demonstrated and showed that sometimes there was a judder when changing from second to third. He said the judder was caused by my driving and that I was not 'matching' the revs correctly when releasing the clutch. As a matter of interest in 2009 we purchased a similar Freelander 2 GSe which we still have. This vehicle has covered approximately 80,000 miles. Both my wife and I have driven it exclusively and there is no sign whatsoever of any similar judder when changing gear. In April of this year the judder was more pronounced and I took it to a different dealership. The service manager came out while I drove the vehicle and immediately agreed that there was a judder present. He then kept the vehicle over night and conducted tests but was unable to find the cause. He said he had driven similar Freelander models which were in stock at the garage and they also had similar gear judders when changing gear. Throughout our driving careers neither my wife or I have ever experienced any similar judder on any vehicle we have driven. I asked the dealer to note my complaint as should the judder increase in severity and the gear box/ clutch fail once the vehicle ceases to be under warranty, I would then become liable for the cost of repairs. The vehicle is due for its second service on 19th August and having only covered approximately 22,000 miles, I would like to know if you are aware of any similar 'fault' on this vehicle as if there is a history of reported faults I should like to be able to tell the dealer of my findings when the vehicle goes for service.

AH, via email
I can only guess that between your first Freelander II and your second one, LandRover switched to a different type of dual mass flywheel. This absorbs torque between the engine and clutch and gearbox and there are two main types. One type uses compound between the two masses of flywheel; the other uses springs.
Click to Honest John's Motoring Agony Column 27-8-2016 Part 2
Comments
Author

Honest John
Latest