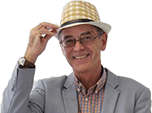 Honest John's Motoring Agony Column 07-05-2016 Part 2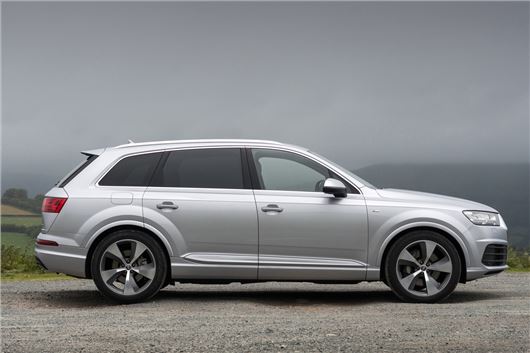 Published 06 May 2016
(Click back to Honest John's Motoring Agony Column 7-5-2016 Part 1)
Check mate
An Audi dealer supplied my new Q7 on 1st March 2016. There was clearly a suspension fault and I made a lot of telephone calls and emails to them but they were not interested and could only accept a service booking after 3 weeks. I gave up and went to another Audi dealer who found that all four 255/55 R19 tyres were at 60PSI instead of the recommended 38PSI. They reduced the pressures and the car ran perfectly. But I had driven more than 1,000 miles with them at 60PSI. I believe it was dangerous, with reduced stopping distance, compromised steering and increased vulnerability to aquaplaning. I am currently having the tyres checked for damage. Should I demand new tyres? What, if any, compensation? I had begun test-driving the X5, F-Pace and Range Rover (assuming I would sell the Q7 ASAP), as well as suffering the frustration of a terrible car in a dangerous condition for a month. 

PH, via email
I don't think it is reasonable to request replacement tyres because they will not be damaged, though you might be able to embarrass the Audi dealer into doing so. You have no basis to sue for endangerment because nothing actually happened and there is therefore no damage to sue for. You couldn't have had a Jaguar F-Pace within 6 months anyway because they are sold out. Cars are routinely supplied on over-pressured tyres. My last two long-term test cars were. I thought it was stupid of me not to realise why the first of these was handling badly with no steering feel (a Homer Simpson 'doh!' moment). I fixed it with a pressure gauge. But you do have a right to question if anything else was missed on the Pre Delivery Inspection of your £50,000 car.
Singled out
I have just had to take out my first full year's insurance on the 2014 Fiesta 1.5TDCI I bought in January. My current insurer quoted £224. My friend, with his wife as named driver, has just insured their 2015/65 1.6 Suzuki Vitara SZ5 DDIS for £145. I am female, aged 62; he is 69 and his wife is 64. We live in the same postcode area, have all held clean driving licences for 40+ years and all have 25+ years no claims. They have unlimited mileage, while I have up to 4,000 a year. I have passed the Advanced Driving Test. We 'swapped' cars for comparison purposes, being careful to enter the same requirements. Their insurer quoted me £245 to insure the Suzuki; my insurer quoted them £190 to insure the Fiesta. My insurer even gave me a lower quote to insure the Suzuki than the Fiesta. The Suzuki is newer, more powerful and two insurance groups higher than the Fiesta. I haggled my insurer down to £198 for the Fiesta but I still feel aggrieved.  It seems that being female and single is a double whammy. 
LP, Llangammarch Wells
Assuming this is all with the same underwriter (an 'insurer' and an 'underwriter' are not necessarily the same thing), then the likely reason is single person loading. Single people have a worse underwriting record than married people. This can even result in the bereaved half of a couple suffering an insurance hike after the bereavement.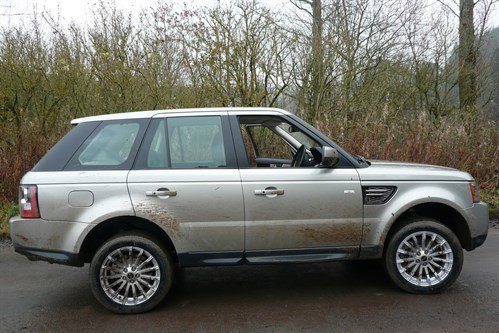 Shake, rattle and roll
I have a 2010 Range Rover Sport with 66k miles. I recently became aware setting off in the morning down local minor roads over umpteen surface distortions of repeated dull thuds from what seems to me to come predominantly but not exclusively from the front of the car. If I had to describe it and the car had an undertray I would say it was loose. What seems odd is when I drive home over these same roads having say done 25 miles the problem is far less noticeable as if, once something has "warmed up", it's OK. The air suspension is fine going through the height settings but just looking at the car from the side there seems to be a somewhat large gap from top of tyre to the arch above on normal height setting, but maybe that's how its always been. I can of course ask my local dealer to check it out but thought I would run it past you first.
BB, via email
From what you say I think there's something 'up' with the air suspension, and maybe something that can simply be recalibrated. You could try getting out a Stanley rule and measuring the distance of the body from the ground on each of the height settings and see how that varies and also how it corresponds with the handbook.
Collective bargaining 
I have car insurance with Admiral, which I am about to renew, for myself and my wife on my car; plus myself, my wife and 24-year old daughter and 21-year old son on my wife's car. My wife and I both have 20 years plus no claims discount, and the kids have clean accident-free driving since passing their tests 5 years and 2 years ago respectively. However, Admiral tells me that if any of the named drivers of my wife's car has an accident, then all the drivers (except my wife as she is the principle insured owner with protected no claims discount) will lose their no claims discount. Can it be correct that if my son crashes the car I lose my no claims discount?
RC, Watford
I guess this must be an Admiral MultiCar policy, in which case it has its own rules and the answer is probably yes.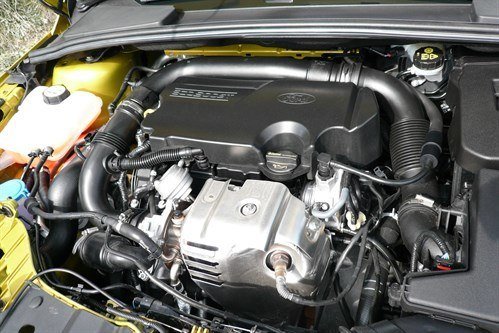 Small is great
I was wondering what your opinion was of the petrol Ford Focus 1.0L (125PS) EcoBoost. I've heard they are a bit sluggish for urban driving but OK otherwise. I'm thinking of buying a second hand 1.5L (182PS) Titanium X but they are like gold dust to find. I value your advice.
IC, via email
The 1.0 125 is the opposite of sluggish, but, like a FIAT 500 TwinAir, as soon as you start revving them, they drink petrol. And they have had clutch and DMF issues due to a bad batch of clutch slave cylinders that Ford never admitted to. The latest Astra is now beats the Focus. More reliable, with a much better range of petrol and diesel engines.
Completely unsootable
I had some experience of problems with the DPF filter in a VW Golf diesel I was driving around the London, 15 miles daily but at not more than 30 mph. My car showed the DPF filter sign and speed dropped to 20 mph. Later I took it to a garage to regenerate. It happened twice in 3 weeks driving, so I sold the car at a loss. Now I want to buy a Nissan Qashqai diesel. Does it have same problem? Can you advice me please? I am based in London driving in London City mostly, not outside
KP, via email
Yes. Exactly the same problem. For your sort of use, buy a small capacity turbo petrol car. Nissan does a Qashqai 1.2 TCe 130 petrol and Renault does a Kadjar 1.2 TCe 130 petrol. Alternatively, you can avoid the London Congestion Charge entirely by driving a new model Toyota Prius petrol hybrid that emits just 70g/km CO2.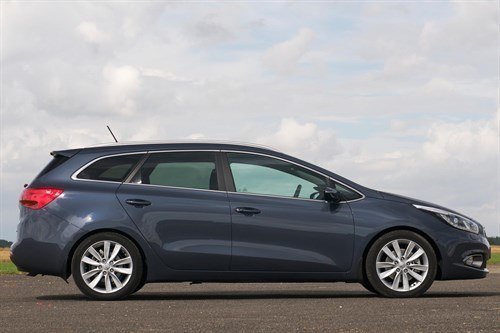 Sooty and Sweep
Having seen your website review of the KIA cee'd, I purchased a used 1-year-old cee'd Sportswagon 1.6 diesel auto last summer. It has now covered about 19,000 miles. I am really delighted with the car, but it's the first diesel that I've owned with a DPF. I have read advice from you and others about how best to keep this device functioning, but this has mainly covered the resolution of problems, rather than preventative maintenance. I am due to drive down through France in May, mainly on Autoroutes, where I shall be travelling considerable distances at speeds up to 80 mph. I was wondering whether it would be beneficial to the DPF if I were to add a cleaning additive to my fuel just before I start this journey, to give it a "Spring clean". I have had no trouble from the DPF, but I'm anxious to keep it healthy. Would you advocate my carrying out this idea? 
DP, via email
There is an additive called Cataclean but I have no reader feedback on its effectiveness. I'd simply use the best fuel, so before you go fill up with Shell V-Power Nitro Plus diesel, which you can also get in France. The DPF will actively regenerate every 250 miles or so and if you have the economy meter set to 'current' you will see it drop while this is happening.
Filter tips
I recently bought a 2013 Focus 1.6 diesel with 27,000 miles and I have just learned about DPF issues. My driving pattern is 44% work: 4 x 6 mile journeys a day (24 miles) on semi-urban roads. The other 54% is A roads/dual carriageway/motorway with a 130 mile round trip 1-2 times a month. Based on this driving pattern how can I 'protect' the DPF and when best to service/clean?
MH, via email
There's a fuel additive called Cataclean, but I have no reader feedback of its effectiveness. Of course, avoiding repeated short runs from cold start helps, just as regular long runs help. If you run a lot in town, use only Shell V-Power Nitro Plus or BM Ultimate, and do what cab company Addison Lee does: Change the oil and filter every 6,000 miles.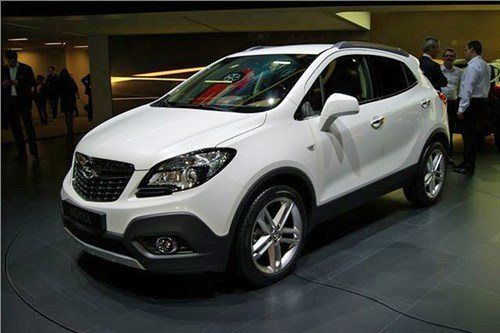 Higher car
I recently bought a Vauxhall Mokka diesel automatic via Network Q. The mileage is high for a nine-month-old car, but it is absolutely as new. When I received the V5C I saw that it was registered to ERAC, which turns out to be a rental car company. I would appreciate your thoughts.
MR, via email
Nothing to worry about. These days, ex-rentals are often in better mechanical condition than one-owner cars because of the number of different drivers and because they get cleaned and checked after every rental. The Vauxhall Mokka is one of the most reliable cars in last year's top 10 UK best sellers with the least complaints in honestjohn.co.uk/carbycar.
Passat perfect, tense
I am considering buying a low mileage 2011 VW Passat estate. It has the 2.0TDI 140 engine with DSG automatic gearbox. What should I be wary of? What guarantees or paperwork should I be seeking from VW?

AK, via email
You need to see an invoice for at least one transmission fluid and filter change in the maintenance bills, and invoices for annual or 10k mile engine oil and filter changes. Not itemised, don't buy it. See all the other nasties with this car in the 2005-2011 Passat entry in /carbycar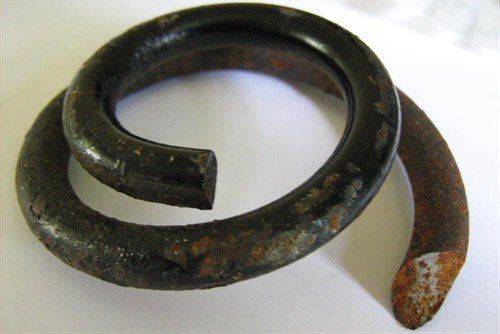 Spring fervour
I recently had to have a spring replaced due to pothole damage. This was just before I traded my car in for a MINI. I've now had my MINI 3 weeks and suffered a split tyre after hitting another huge pothole in the dark. I had to be recovered by the AA to the local tyre place. How do I go about reclaiming the cost of the repairs from my local council?

AE, via email
You have to prove (not assume) that the council was guilty of Misfeasance in a public office in that it wilfully neglected to check and adequately repair the road. The council's defence will be that it checked the road on (such and such) a date and that it cannot be held responsible for potholes that open up overnight. To disprove this, you need to go to http://www.potholes.co.uk and http://www.fixmystreet.co.uk and find reports of the existence of the pothole for a week or more before it damaged your car.
No compare
My wife recently had to renew her car insurance, went on a comparison website and duly purchased it. They asked for copies of her driver's licence and NCD, which we duly sent. We declared all points and when she passed her test, but they wrote back saying we disclosed incorrect information. She passed her test in 2008 and this is what we told them but her licence says it is valid from April 2012 - April 2022. We are at a loss as, having briefly looked at her counterpart and indeed the back of her licence, it states on the "Provisional Entitlement" section and back of photocard that it dates from December 2008. As a result of this "discrepancy", they charged her extra, but we know she did not pass in 2012. She has 6 years NCD, which they have allowed, but this licence has only been in effect since 2012. How do we set the record straight and get a refund for what they charged? Surely this is a scam? Also, I know I passed my test circa 1987, but my licence is valid from 2011 – 2017 (when I become 70) and yet the counterpart and reverse of photocard says entitlement dates from 1987.
HK, via email
You are dealing with numbskulls at the insurer. When they check your licence details at https://www.gov.uk/view-driving-licence/ what they get is the period of validity of your current 10-year licence. It does not reveal how long you have held a licence. Even a photocard licence only dates back to 1974.
The Nissan link 
Last Sunday I was driving along in my Nissan Note when suddenly it started weaving from side to side and seconds later, while I was trying to get it to go straight but it was not responding to the steering wheel, it veered across the road, into oncoming traffic and then a tree. A friend said to me that Nissans are noted for problems with their electronics, which I had never heard before. Do you know of any episodes with Nissans like my recent experience? Would I be silly to get another Nissan as up to Sunday I found it a very good car and very comfortable on long drives?
HG, via email
You need to get a forensic examination of your Nissan Note to find out what went wrong. It reads to me as if a tyre blew or a steering arm snapped and that wouldn't have anything to do with the electronics. If the electric power steering failed, all that would happen would be that the steering wheel became harder to turn.
Click back to Honest John's Motoring Agony Column 7-5-2016 Part 1
Comments
Author

Honest John
Latest