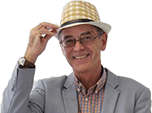 Honest John's Motoring Agony Column 19-3-2016 Part 1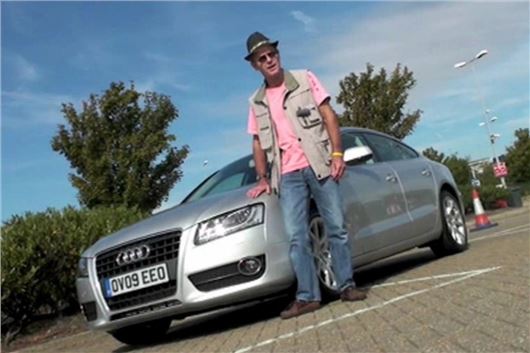 Published 19 March 2016
This week's agonies on 'Automotive Website of the Year' include rumblings of discontent, shop horrors, electrical wholesalers, higher cars, automatic decisions and many more outcasts for which there was no room at the paper.
As usual, emails to Honest John should be addressed to: letters@honestjohn.co.uk  Please try to keep them as short as possible.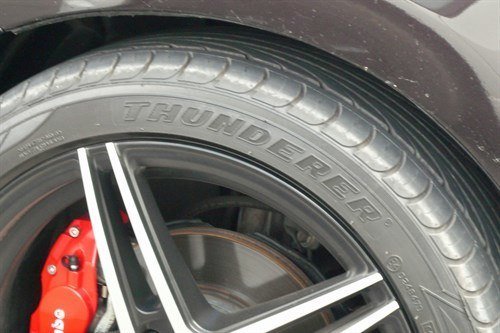 Roar nerve
I have a 2014 Astra J 1.4 fitted with Bridgestone Turanza
ER 300 215/50 R17 91v tyres. A very noisy tyre on this vehicle. My
previous Astra J had almost silent Michelin Energy Savers, not made in 17 inch. What is a similar quiet tyre in 215/50 R17.
RT, Birmingham
The quietest tyres I know of are Michelin Cross Climate. Supposed to be for 'all weathers, including snow', but quite soft compound so they ride well and are very quiet.
Non-return policy
I have received a parking charge notice from Parking Eye accusing me of parking at Morrisons car park, Ross-on-Wye, from 9.37 am to 3.30 pm. The notice includes photographs of my car entering and leaving, showing the times. I actually entered Morrisons to buy petrol at 9.37, but the forecourt was full, so I left straight away. I parked at my office, went to meet a client 8 miles away at 2.30 in the afternoon, and when I came back I called in to Morrisons garage and filled up with petrol. I assume parking Eye would have a film of me leaving after the first visit, and entering for the second. I have my card receipt for petrol for the second visit, and evidence of me and my car being elsewhere during the day. Parking Eye have given no evidence to support their accusation that I actually parked; they have wardens who continuously patrol the car park, but the only evidence they give are the two photographs showing my car entering and leaving. I will obviously dispute the charge, but it is galling that they can threaten someone with such paltry evidence.
GJ, Ross-on-Wye
This is completely ridiculous. I suggest you challenge Parking Eye to take you to Small Claims over this. I'm starting to hear of a number of cases where people have gone to buy fuel from a supermarket either before or after another visit to the supermarket the same day. ANPR cameras should never be sited to cover a fuel station.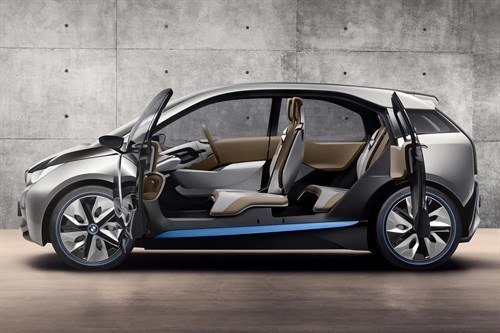 The 'i' factor
The list of BMW dealers' used i3 is full of cars most of which have done less than 1000 miles. Understandable as they're 'micro-runabouts' but 7 miles in 18-months is pretty extreme all the same. One set of tyres might last the lifetime of the car and most owners expire before 20,000 miles. What have you discovered about i3 usage? The HJ website is THE only place for motoring.
RT, via email
No reader feedback at all. No complaints. No owner's reviews. Which suggests that they haven't sold many to the public and that most have gone to corporations wanting to look green or to employees working in the City of London. The low mileages you are seeing on used examples suggests that they are probably ex-demonstrators. Citroen hasn't been selling many C-Zeros either and recently dropped the price by £10,000. Renault had to sell off its Fluence EVs at a 50% discount. And Toyota told us it has dropped the 'plug-in' element of hybrids because drivers simply can't be bothered to plug them in. There is a vocal minority of plug-in and electric car enthusiasts, notably for the Outlander PHEV and the Nissan Leaf, but they haven't exactly taken off and with oil prices at rock bottom are unlikely to.
Hip replacement
I'm making a shortlist for a new car and it seems silly not to tap into your expertise. The basic question is - where do you think we are now in the petrol v diesel debate? My much-loved Octavia vRS estate will need to go sometime this year before the warranty runs out, and be replaced with something that (as SWMBO and I are semi-retired) may need to last longer than the usual 2 - 3 years. Another vRS would be the obvious answer - but for two things: (a) the vRS has substantial, quite firm, side bolsters on its sports seats which for SWMBO, with a back problem and an arthritic knee, make it difficult to get in and out; and (b) as you know there are too many well-documented problems with VAG cars after the warranty expires, especially those with DSG. Also, a change might be fun. I want something with a bit of zing but yet the ability to pootle; also capable of converting into a van (surprising how often that can be useful). I've started a Backroom thread asking for people's thoughts: I won't bore you with all of that but the two front-runners seem to be the BMW 2-Series Active Tourer and Volvo V60. The only decent engine in the V60 is the D4, but the 2-Series can be 220i or 220d. The 220 is higher off the grounds and has a better dashboard and I-Drive controller; the V60 has much better front seats, and Volvos last a long time. Can you see a Press-inspired crisis engulfing the diesel car market?  (I mean in general, not just VAG's self-inflicted problems.)
DD, via email
Basically, BMW 2-Series Active Tourers are not selling as well as hoped well and if you pay full price for one you could lose a bundle. Another reader was offered a relative pittance for his nearly new 225i Active Tourer. If you want me to try to put him onto you I'll search through the emails. I had a good 8 months out of a Volvo S60 with the new 182PS Volvo engine, and nearly 60mpg, but it was a manual. And I think you be getter going for something more upright. The VW Golf SV 1.4TSI 150ACT is great as a manual, but falls apart as a DSG. You might also consider the new BMW X1. Because everyone has gone nuts about SUVs and has gone right off MPVs, an X1 is likely to hold its money much better than a 2-Series Active Tourer. And I like 'my' Honda HR-V a lot. But that's a 1.6 diesel and not available as an automatic. If you want to take things easier, there's also the new Toyota Prius. They last well and hold their value:  /road-tests/toyota/toyota-prius-2016-road-test/  KIA has a new Sportage with a 1.6T GDI petrol engine and 7-speed DCT box: /road-tests/kia/kia-sportage-2016-range-road-test/ And Suzuki does a new Vitara S 1.4 petrol turbo that's available as an auto:  /road-tests/suzuki/suzuki-vitara-s-boosterjet-2015-road-test//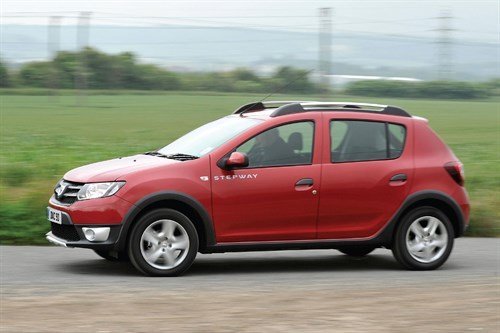 Daciamatic? 
I am 81, and in need of buying an automatic, as traffic in and around Southampton is quite horrific. I am looking at the Dacia automatic for value for money, and ask which model would you suggest to purchase, and would pay the extra for creature comforts as well…i.e. arm rests and rear parking sensor. I have a one year old Hyundai I20 to trade in; a super car, as we have 6 over the years. Your comments would be appreciated. I remember your article when you said never buy a white Dacia as the paint is not well spread. Also, would a diesel Dacia sound like a 'chatty transit' as up and down the M3 and M27 you do need that extra power for safety.
BN, Eastleigh
The 5-speed Easy-R automated manual transmission will be available on Dacia Logans, Logan MCVs, Sanderos and Sandero Stepways in Europe from Spring with the 90TCe petrol engine and 90DCI diesel at a €600 premium. No announcement has been made about availability in the UK. We don't recommend automated manuals. If you need an automatic then better the Hyundai i10 1.25 4-speed torque converter auto or the KIA Picanto 1.25 4-speed torque converter auto. And, for safety, you will need to learn to left foot brake. They sound like any other Renault 1.5DCI, an engine that also powers the Mercedes-Benz A-Class.
Shrinking budget
I will probably consider changing my Mercedes Benz ML420 CDI 4 Matic. Given it is 8 years old with 95,000 miles it is probable that further and newer expensive problems will probably arise in the not too distant future. If I change cars I am thinking of a slight downsize and at the moment have the following on my potential purchase list. MB GLC/Audi Q3 or Q5/Discovery Sport and Golf SV. In your experience which of these would you recommend?
KP, via email
Some very different cars here, none of them with the grunt of that tremendous 4.2V8 Mercedes diesel. MB GLC: New model, well liked, usually comes with MB's old 2.1 diesel engine in one of 3 stages of tune, and needs AdBlue which fills up the spare wheel well with the AdBlue tank. Audi Q3: lots of choice here from 1.4TSI petrol up to 367PS 2.5 RS Performance edition. 1.4TSI autos with AWD now seem to come with VAG's more robust 6-speed wet clutch s-tronic/DSG. Audi Q5: different animal with an entirely different longitudinal drivetrain. Is the basis of a Porsche Macan, Best with 3.0V6TDI, but that needs AdBlue for EU6. Discovery Sport has Jaguar's efficient new Ingenium diesel engine, but needs AdBlue and also needs the autobox because the manual change is a bit vague. Golf SV: Brilliantly styled not to look as tall as it actually is. Best with the 1.4TSI 150 ACT and manual transmission. Spoiled by the 7-speed DSG on the 1.4. 2.0 diesels are not as nice to drive.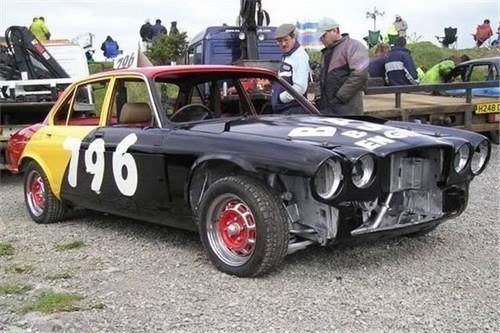 Miss Moneypit
Next year sees a milestone birthday and not being able to afford the Rolls Royce I've always hankered after (perhaps at the end of my next decade) my mind has wandered towards an old Jaguar. Ideally a well looked after lower mileage Jaguar or Daimler Sovereign is what I was thinking and I've seen one fairly locally for sale. It's a 1985 Jaguar Sovereign Series III, 5.1 litre V12 with 77k miles and seemingly in great condition at just under £7k. Am I being naive or foolish in my hankering for a luxury modern classic and should I avoid it as my trusty mechanic thinks I should?

MP, via email
These cars could be frighteningly and expensively unreliable when they were new and this one is now 30 years old, so I'm afraid I'd run a mile. My neighbour has a very nice XJ from around year 2000. That makes a lot more sense:  /carbycar/jaguar/xj8-and-xjr8-1997/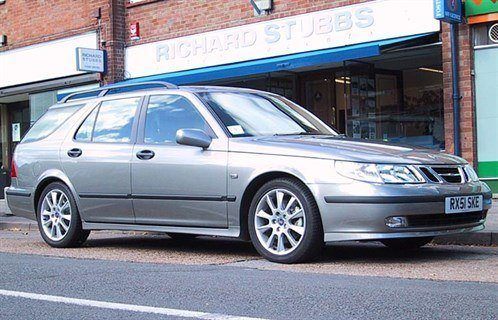 Hot contenders
I currently drive a 2004 SAAB 9-5 HOT Aero, bought in early 2007 with 42k miles. It now has 146k miles and I am still very happy with it in terms of performance (250PS/340Nm), comfort, equipment and space. I want the space to support various outdoor pursuits. We are planning a move to North Yorkshire shortly and annual mileage will likely be 10k with occasional forays to Scotland and Europe. I maintain my cars carefully with annual/10k oil+filter changes, etc. However, the cost/benefit curve for my SAAB will likely rise in the future, making the vehicle uneconomical. In 9 years/104k miles the SAAB has cost a total of £20,850 (including depreciation to zero, all maintenance, including tyres, but excluding insurance, VED and fuel). Following the demise of SAAB as a marque, where do I look for my next car? I plan to buy a 1-2 year old that I would keep for 8 or more years with, hopefully, equivalent (or lower) lifetime costs to my SAAB. The 2015 Skoda Superb SE Business/SEL looks good on paper, as does the Mazda 6 Sport. Should I perhaps be considering a Mondeo too? What would you suggest? This market segment seems to now mainly comprise (75%+) diesel powered vehicles (driven by CO2 emissions/VED) so I may not have a real choice in terms of fuel, although petrol would make more sense. I think I would want an engine with 150PS+ (but feel that the Skoda Superb 1.4 TSI would be under-powered). I have always chosen manual transmissions in preference to sluggish automatics, but does current technology make DSG transmission a better overall choice now, especially on congested roads? Finally, what is your view of Haldex type 4x4? Is it worth the premium, or do winter tyres deliver most of the on-road benefits (especially on front wheel drive cars) with a better cost and ride?
AW, via email
A Mondeo makes sense, but what I'd go for would be a Jaguar XE with the 240PS Mondeo petrol engine and proper torque converter automatic transmission: /road-tests/jaguar/jaguar-xe-2015-range-road-test//  There were some doubts about its fuel economy, but Auto Express averaged 37.7mpg in theirs and that's better than the NEDC combined figure.
Comments
Author

Honest John
Latest