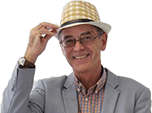 Honest John's Motoring Agony Column 27-2-2016 Part 2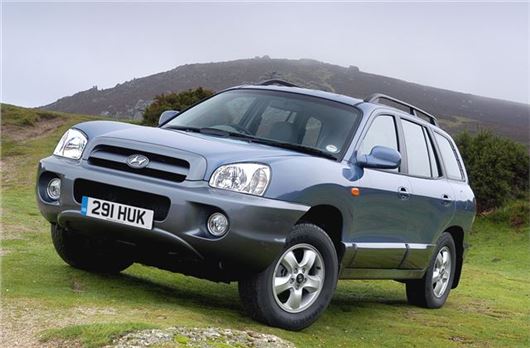 Published 27 February 2016
Driveshafted
An elderly friend who doesn't have Internet access bought a 2002/52 Hyundai Santa Fe from a garage in Glasgow about 2 weeks before Xmas. He paid £2,800. He lives near Worcester, but this was the only Santa Fe he could find within budget. He thought the handbrake was faulty, so took it to his local Hyundai dealer. They have said that the driveshafts need to be removed to get to the discs, but they cannot remove them as they have rusted on. They have had the car for over a week and now want him to pay £900 labour charge for their attempts to repair it. The car cannot now be driven and would need to be trailered away. Or, for £1,800 they will replace the driveshafts and fix the handbrake. Where does he stand please?
DT. via email
He seems to have commissioned the work without considering the potential cost, so the Hyundai garage has laboured (at Hyundai rather than at independent rates) trying to remove his corroded driveshafts and dodgy discs and only called a halt once it realised that that only way it could repair the car would be to fit replacement driveshafts at enormous expense. It's an unfortunate situation in which to find himself, but unless the Hyundai garage does a deal with him I don't see any reasonable way out. I would certainly not support any action against the dealer who sold him the car in the circumstances, even though it is possible that a Small Claims action might go your friend's way.
Insure rescue
I am buying a camper van in the UK and, as a New Zealand resident, am finding it difficult to secure comprehensive insurance for our proposed tour around the UK and Europe. Can you advise please?
AS, via email
It is difficult and expensive. Most UK Insurers are extremely uncooperative. These people may be able to help, at a price: https://www.aplan.co.uk/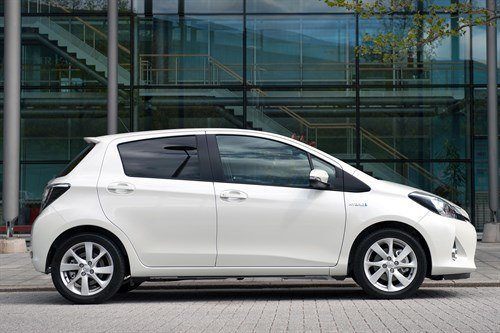 Spiritual successor
We have been offered a 2013 Toyota Yaris 1.5 VVTI T-Spirit with 11,500 miles on the clock from a Toyota dealer for £9,995. It has, amongst other things, Sat Nav, Parking Sensors, Spare Tyre, etc. We sat in the car, which felt very comfortable but as it was late afternoon did not go for a test drive. We also chatted to the sales rep from Honda who offered us a Honda Jazz 1.4 i-VTEC ES May 2014 with 5,000 miles on the clock for £10,990. At present it is in Slough being 'done up' and to bring it to Oxford they would require £500 deposit (refundable). We did sit in a similar car that was on the forecourt but were not offered a test drive in it. Your comments would be appreciated.
AC, via email
This must be the Yaris 1.5 hybrid because the 110PS 1.5 VVTI was not sold in the UK. It has a lot of useful bits, like satnav and, particularly, a spare wheel (though one can easily be fitted to a Jazz). But it lacks the amazing interior of a Jazz and its extraordinarily versatile 'magic seats'. I'd say it depends on how useful you think that feature will be to you.
Wuff condition
You recommended me to preserve the value of my Audi TT by getting an ex-police dog van for my dogs. But where do you buy ex-police dog-vans?

MD, via email
The best place is West Oxfordshire Motor Auction at Witney in Oxfordshire: http://www.woma.co.uk/ Or Brightwells in Leominster:http://www.brightwells.com/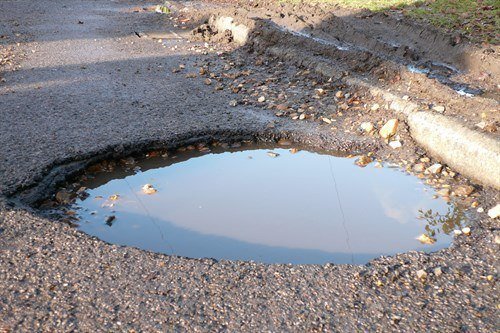 Pots of money
My wife hit a significant pothole last Monday, which took out the alloy wheel and tyre. I went out first thing the next morning to investigate, only to find the pothole had been repaired overnight, so between 18:30 on 4th Jan and 10:00 on the 5th, obviously an emergency repair. I'm claiming for a new wheel and tyre from Gloucestershire Highways and in the course of filling in the claim they want to know why I think they're responsible and the value of my wife's car, which is an 2006 Nissan Micra Sport with 33,000 miles and other than the dent, in perfect condition with full main dealer service history. They also need to know what its value is. I wonder if there are any words of advice you have when saying why they are responsible and could you say what the value of the car is please?
JM, Gloucester
Check on http://www.potholes.co.uk to see if the pothole has been there for some time, in which case you can claim for malfeasance. But if a pothole is repaired reasonably promptly (as this one might have been) there is no basis for a claim against the council. It cannot be expected to fill every pothole, some of which can develop overnight. The car value is about £3,000.
Sold trader
Thank you for your advice on buying a replacement car. Phase one is complete. Today I sold my September 2008 Mazda TS2 to webuyanycar. The online offer was £3,000. The salesman took over 30 minutes, longer than any buyer I have come across before, to check the vehicle and noted two minor dings of which I was already aware. I expected a resulting reduction in the online offer but he increased it £3,108. As the mileage was 39,993 miles not 40,000 the car was valued by the company's criteria to be worth slightly more. It was a good job I did not use the Mazda for one last shopping trip. He notified the DVLA online before we completed the paperwork and the cash was in my bank account within a few hours - for a small fee. Phase two: following your advice I will buy from a local dealer but not until April after the new car registration fervour has died down. We will use our 11-year old runabout until then. I have used an online company called Carwow to get estimates of discounts from franchised dealers and an example of offers to date was from a Hyundai dealer 35 miles from me that was offering 7% off the on-the-road price of a new Hyundai i10 1.2 SE and free delivery or mats. I will check again in April and then see if a local dealer will price match. Thanks again for your valuable advice. 
CR, via email
Excellent service from webuyanycar. In fact, real trade prices have risen for January, as they traditionally do, and that might explain it. Carwow is good. So is http://www.drivethedeal.com/ and http://www.carfile.net/ Good luck.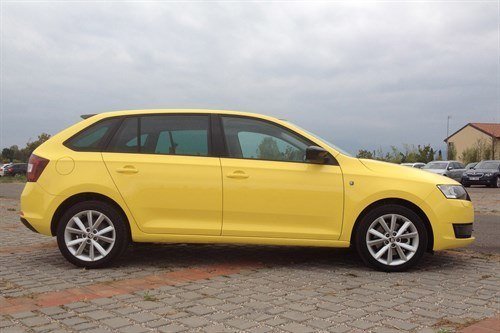 Wife swapping
We are about to change my wife's car. She has recently taken up golf and was wanting a small runabout (does less than 10k miles per year) but with a decent size boot. Can you advise on the best options available? Her budget is about £10k for a newish model.
RH, via email
Probably a Skoda Rapid Spaceback, now going nearly new with the desirable 1.2TSI engine at places like Motorpoint for less than £10,000: /road-tests/skoda/skoda-rapid-spaceback-2013-road-test//
Crippling cost
Last weekend my 2008 Shogun went into limp-home mode after the ASC/Skid light and engine management light came on. If you rev it on idle it is quite smoky and will only rev to about 2,000 rpm before what I presume to be a rev limiter kicks in. Turning off, disconnecting the battery did nothing. My local garage (very good) could not diagnose the problem (nor could RAC). They replaced the MAF sensor but still no change. Various fault codes were cleared to no avail. A few forums suggested the EGR valve. I took that off and cleaned it, which, fortunately wasn't too difficult. However, it hasn't made any difference. Sadly, it looks like I may have to go to the Mitsubishi dealer in my local town, however, they are simply appalling and I'm desperate to avoid them. I would be very grateful for any suggestions you or your colleagues might have.
JEH, via email
Reads to me as if the Diesel Particulate filter is clogged with ash. These can sometimes be cleaned out by the Ceramex process for £300 - £400, which is a lot cheaper than a new Mitsubishi DPF that will be about £2,000. You may find a good local 'diesel injection specialist' using http://www.yell.com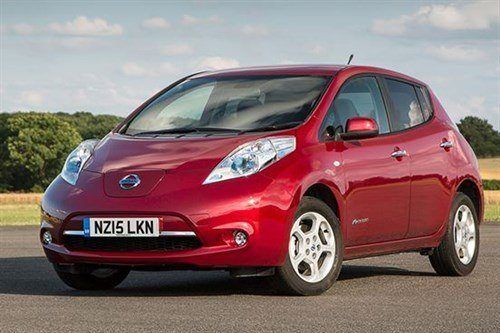 Winged wonder
In May 2015 I bought a brand new Nissan Leaf which advertises a feature called 'Carwings' that advocates to find charging stations en route. You can gain access to this service via the car or PC. However, I have found that on many occasions that it fails, issuing error messages such as "data does not exist for this location". Plan your route on the Nissan web site often doesn't even show Nissan's own chargers, which are available to most EV owners but especially Nissan customers. Also I have used chargers at motorway service stations that are not plotted on their map. I have brought this matter to the attention of Nissan on many occasions but am told that as  'Carwings' is software run by a third party and is not a technical fault they have no control over it. I have a thick manual, devoted to the management of 'Carwings', which quite clearly states that en route charging stations will be found. Therefore I maintain that Nissan has no right to continue to sell this car until this fault is put right, and I have been sold a car not fit for purpose. This problem is not just peculiar to my car as my dealer who runs an EV has exactly the same problem and assures me that it is right across the board. Do you think that I have any legal legs to stand on?   
GC, via email
At first I thought you might have a case against the dealer who sold you the car with this feature as a part of it. The whole point was to extend the range of your car beyond 100 miles or so and if you cannot rely on this then the car you bought is not fit for the purpose for which you bought it. However, the reason I had not heard of 'carwings' before is that it is merely a substitute for drivers who do not have the far more reliable smartphone app that is continually updated and tells them where to re-charge.
Comments
Author

Honest John
Latest