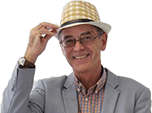 Honest John's Motoring Agony Column 26-12-2015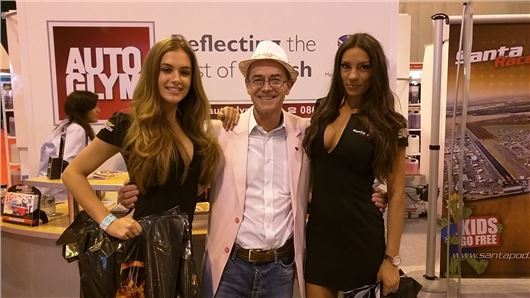 Published 26 December 2015
Boxing Day's seasonal gratings concern unused cars, gastronomic expense, car parking cons, Thai-can-go, lock-stocks-and barrels, and many more that the paper could not accommodate.
As usual, emails to Honest John should be addressed to: letters@honestjohn.co.uk  Please try to keep them as short as possible.
All-in resting
I recently acquired a 2011 VW Touareg with 39,000 miles, but my driving has suddenly been curtailed by a heart attack and the fitting of an ICD (implantable defibrillator) so that I may not drive for 6 months.  I normally do about 13,000 miles a year, but could now arrange for the car to be driven for about 18 miles once a week. Is this adequate? What would you advise in the best interests of the car?
DK, Antrim
18 miles a week should be enough to warm it through and keep the battery charged. But be aware that in circumstances like yours there can be a considerable delay in getting your licence back once you are pronounced fit, so it might make more sense to sell the car and buy another when you get your licence back.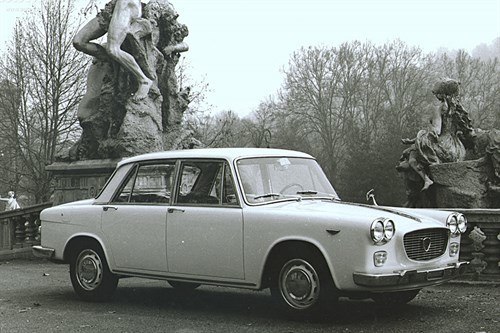 Gassic car
I have found the classic car I wanted to buy: a 1963 Lancia Flavia berlina 1.8 litre, but it has been converted to gas. The garage offers to remove the conversion, but I wonder what effect this change will have on the engine block? Once they have drilled holes for the aspirating injectors in the metal, clogging the system up could cause damage to the cylinders and the valves?
MS, via email
What you're saying is that this lovely classic car has been converted from carburettor petrol to injected LPG. So the holes into the combustion chambers for the LPG injectors of the flat-four pushrod engine would need to be plugged. Then anyone looking for originality in the car might find them, but I can't imagine that the car cannot be converted back to petrol because LPG engines start up on petrol anyway. There could be some damage to the valves because LPG burns hotter and the timing will need to be re-set for permanently running on petrol.
They must be quidding
I went to a Southport car park on Saturday 31st October and was very unhappy with the prices charged. Initially I was attracted to the sign prominently displayed over the entrance to the car park that said simply, 'park all day for a £1'. When I approached the ticket machine, I realised this offer was for Sundays only. Quite a few people were unhappy with this misrepresentation of the facts. Then I looked to see what was the cheapest/most appropriate fee available and saw the notice underneath the three time period charges, park up to 20.00 for £2.25. I then paid the appropriate fee and noticed that the expiry time was 13.35, which gave me 30 minutes approx. parking as it was about 13.00 when I had originally entered the car park. I was so worried about getting a fine, I paid for another ticket giving me 3 hours parking and correctly stating the expiry time as 16.12. There was no one available to answer my query and therefore had to put up with the situation. If I have misread the sign it can only be because it is poorly laid out coupled with the fact that a wholly misleading 'flying flag' sign is prominently displayed to deliberately 'con' your customers. My only regret is that I did not take a picture of the ticket notice or the flag outside advertising 'park all day for a £1'.
SM, Fleetwood
Another example of the shocking state of affaires that resulted from the Government handing out the right to 'manage' these car parks to a bunch of former clamping gangs, to which they were given a legal green light by the Supreme Court on 4th November, 2015. More here: /faq/private-parking-penalties/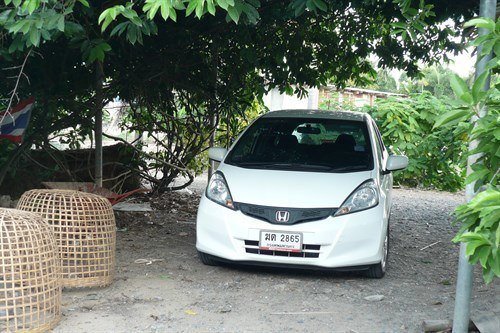 Family Thais
My pal with the sumptuous apartment on the Pattaya beach is about to marry his Thai girlfriend on 14 February 2016. The wedding is "up north" at the young woman's home village. I am working out whether we can afford to travel to it? From whom, from where do I hire a motor-car in Thailand? Preferably (but not necessarily) at the airport at Bangkok?
PG, Lymington
What I did before I bought our Jazz in Thailand was hire from Avis via BA. So I bought plane tickets and car hire from BA at the same time. Cost about £1,400: £700 for the flight + £700 for a Jazz 1.5 5-speed auto for 28 days. Obviously, for two you'll have to make that £2,100. You could opt for a cheaper car, cheapest of which is a horrible 1.2 litre Thai version of the Yaris. If going cheap, better to opt for a Toyota Vios 1.5 manual saloon. You could also join 'Avis Preferred' and jump the queue, if there ever is one (I've never seen one at Suvarnabhumi airport).
Ignition hangups
I own a 2010 Mercedes A-Class. Recently the car would not start and it had to be relayed to a specialist. A new steering lock module was fitted and a new key supplied. The total came to £643.20. Do you think it is reasonable for the steering lock module to fail after just 5 years of service? I considered writing to Mercedes to see if they would make a goodwill gesture. Please continue with the great column in the Saturday Telegraph.
SH, Southampton
No previous reports of this on the W169 A-Class. The answer depends on if you hung anything else from the same key ring as the car key. If you did, the weight of it and the constant motion typically does damage ignition steering locks on most cars and any other electronic plipper such as for a garage door can interfere with the car's immobiliser. If you didn't, you would have a case if the car had been fixed by a Mercedes dealer, but because it wasn't, unfortunately MB is unlikely to contribute.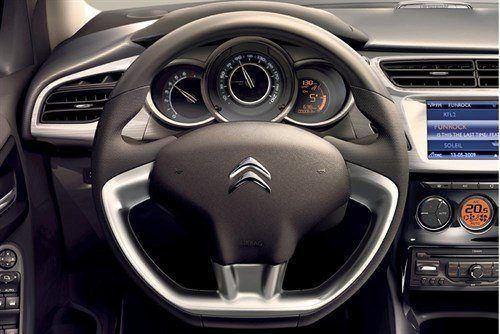 Side order
I recently had an email exchange with a Belgian who wants to visit Britain and wants to hire a Citroen. He is concerned about driving on the left and is also concerned that if he rents a RHD car, the pedals will be the wrong way round?
JM, Andover
He'll find it difficult to specifically hire a Citroen. Any of the big rental companies will simply put him in a C body car that might be a Focus, an Astra, a Megane, a 308, a FIAT 500X or whatever. Unless Citroen has suddenly dumped a lot of C4s on the rental companies it's unlikely to be a C1, a C3 or a C4. Obviously, you know the pedals will be the same way round (was that a Mickey take?). But, more to the point, the wipers and indicators will be on the same sides of the column as on a LHD car: something Brits have had to put up with due to EC harmonisation. It's far more logical for the indictors to be on the right of a RHD so you can indicate with your fingers while changing down for a corner as it still is on many RHD Far eastern cars.
Limp excuses
I have owned a 2005 BMW 320i for 4 years with no problems. During the last two months it has developed a fault with the engine warning light showing and the car going into limp mode. At the beginning it was only a few times, and went off on its own, but now it is more frequent with the light staying on and going in and our of limp mode on its own. When out of limp mode the engine runs perfectly. The car has an oil change each year and I always use top grade Shell petrol. Is there an easy fix?
FH, via email
The N57 engine in this model can have timing chain problems. BMW is actually running a TSB programme for N47 diesel versions. So I'd get it to a BMW dealer. Might simply be a catalytic converter problem because the car doesn't get driven far enough (you didn't say), but might be a more serious issue.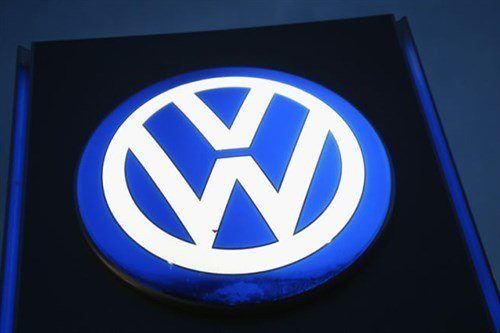 Emission unpassable
I am not without sympathy for VW (and other motor manufacturers). All this fuss about extracting the last mpg is too silly for words. The "official" fuel consumption statistics are the exemplary method of comparison - one car to another car. The problem that has occurred is that punters have interpreted the laboratory statistics as predictions of the economy they should obtain in everyday motoring, which was never the intention. As I recall, decades ago manufacturers tried to provide "real world" fuel consumption statistics. Then some started playing "fast and loose", seeking to bamboozle the public and gain an unfair advantage. The present system was the compromise agreed by governments, motoring associations, and  manufacturers. This requires manufacturers to show laboratory test figures equating to a combined driving cycle. These statistics are not intended to represent everyday driving.  But they are supposed to provide the like for like comparison. My actual, "real world" fuel consumption depends upon my driving style and where I drive as much as anything. The most popular BMW is the 320d. The manufacturer shows NEDC economy as 61.4mpg combined. Surely this is extremely useful and valuable information? But nobody should expect a BMW 320d to achieve such fuel consumption in every-day, "real world", driving? Or do I miss some crucial aspect of this matter?
PG, Lymington
You are mostly correct about mpg and CO2 figures (which are inextricably linked). But the reason why manufacturers do everything they can to get the lowest CO2 (and the best mpg) in the EC tests is taxation. If a manufacturer does not achieve a corporate average CO2 of less than 130g/km across all the cars it sells in Europe over 2015, it will be severely fined. And, since diesels generally emit less CO2 than petrols, this explains the predominance of diesels and the disappearance of average size naturally-aspirated petrol engines (they only make BMW M4s, Mercedes C63 AMGs, etc. in very small numbers). The EC has decreed that corporate average CO2 must go down to under 100g/km by 2020 and since this is impossible with naturally aspirated internal combustion engines in real world tests, the only way is electric cars and hybrids or a new regime of completely unrealistic tests. Actually, our 93,468 Real mpgs (honestjohn.co.uk/realmpg) show that the Gaussian average mpg of everything is 85%, which means average CO2 in the real world is about 17% worse then the NEDC lab tests. It's a bit odd that you should have chosen the BMW320d as an example, because over 8,000 miles through the winter of 2012/2013, in a BMW320dED, I averaged a brim-to-brim calculated 63mpg.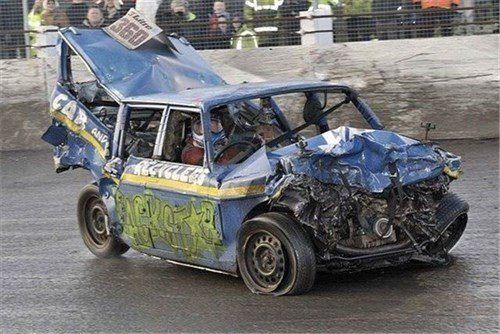 What's the damage?
Could you advise about buying a Cat D car please? Are they worth it? What are the pitfalls, other than low resale price?

NI, via email
Cat D can mean that there has been an insurance payout for a total loss where a car was stolen but not recovered until after the insurance payout. Or Cat D can mean that the car was damaged and then repaired by the insurer rather than sold as 'repairable salvage', which would make it a Cat C. A VIC certificate is no longer required for a Cat C or a Cat D.
Forest grump
We recently had a trial period of road calming measures on a 40mph New Forest road. It is claimed to have reduced animal accidents although this is not at all certain. What has happened is an increase of head-on crashes (mostly minor) at the pinch points. Pinch points were the chosen measure, which in fact directed traffic from both directions head-on to the centre of the road. If there was no traffic approaching drivers could easily drive at any speed they liked as there was a clear, unobstructed road ahead. They were not marked as to who had right of way and in my opinion caused uncertainty, which is one the most dangerous things a driver can confront. Residents are invited to make suggestions for improvements. My suggestion would be to have alternate offset build outs suitably spaced and clearly marked as to who has right of way at any point. Is this a good idea and what would be your advice?
MB, Brokenhurst
There is a standard 'right of way' circular road sign for pinch points. Big red arrow and smaller black arrow means oncoming traffic has right of way. Big black arrow and smaller red arrow means you have the right of way. Unfortunately, a bit unsightly for the New Forest.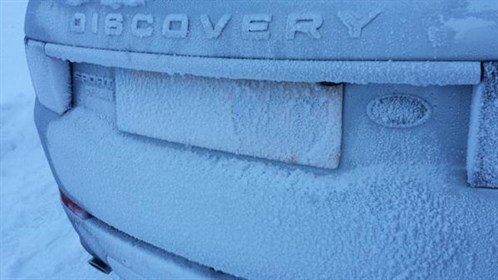 Honest Ingen?
I have a new LandRover Discovery Sport automatic with the new Ingenium diesel engine. Sitting at a red traffic light today, in Drive, with foot on brake, the stop/start feature kicked in and the engine turned off, then suddenly everything switched off. Gear knob lowered, all lights and display blank. I do a fair bit of motorway and dual carriageway driving as well as 30mph drives, so it should not be the battery. This is third, but most major issue with car, which is 3 weeks old. The dealer says a 2-week wait for a diagnostics check.
CL, via email
This explains your rights and covers the Consumer Rights Act 2015 law: honestjohn.co.uk/faq/consumer-rights/ The new law effective 1st October 2015 has not yet been put to the test in court, but gives you the right to reject the car outright for any fault that occurs within 30 days of purchase, so it's a very big stick to wave at the dealer is he tries to fob you off. (In fact, the car was successfully rejected.)
A difference of a pinion
I have a 2011 SEAT Altea automatic car that I brought in April 2014 with 32,000 miles on the clock. The car had one previous owner. It has now done 59,000 miles and the gearbox has failed. A SEAT dealer has the car and has told me that it will cost £6,500 to replace the gearbox. I looked online and saw your comments about DSG transmissions. The SEAT dealer told me that is not the reason why my gearbox has failed. He maintains that because I had not had the car serviced at a SEAT dealer, it had missed a gearbox software update when they would have also changed the transmission fluid, and this is the cause of the gearbox failing. The dealer approached SEAT UK at my request, but they say no goodwill payment because I missed the gearbox software update and fluid change. I would very much value your thoughts on this matter.
TB, via email
There could be one of two DSG transmissions in the car. If it's a 1.4 or 1.6 petrol or 1.6 diesel it will have a 7-speed dry clutch DSG that is supposed to be a maintenance-free transmission. If it is a 2.0 petrol or diesel it will have a 6-speed wet clutch DSG that is a maintenance transmission requiring replacement fluid and filter every 3 years. If it's a 6-speed you have no case because you did not maintain it properly and need to seek a rebuild by a member of fedauto.co.uk/ If it's a 7-speed, the big problem is that to make them maintenance-free they were filled with synthetic oil and it was later discovered that this can eventually become conductive, leading to a loss of drive. Had the car been maintained by SEAT (or VW or Skoda or Audi) that fluid would have been replaced with mineral fluid and a software upgrade applied. But because it wasn't they are denying liability. You may have a case against SEAT UK that your car should have been recalled in a proper VOSA recall rather than SEAT merely relying on the local dealer to do the work when the car was in for service. So I'd push SEAT customer services a bit harder and threaten small claims against them on the grounds that the car is only 4 years old and they should have taken the necessary steps to correct what became known Worldwide as a serious manufacturing error.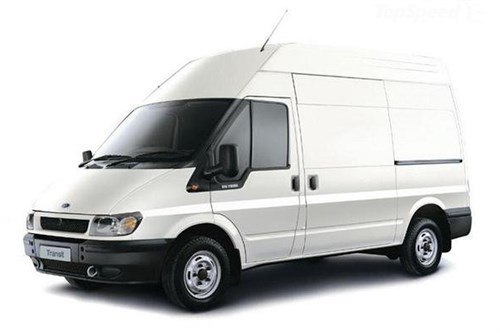 Heart transitplant
I have just had a major job carried out on my 2.4 Transit diesel truck to replace the fuel pump, timing gear and tensioners and the oil pump. I supplied both pumps and handed them to the mechanic. Unfortunately he forgot to fit the new oil pump, which means that the pump is now the only weak spot in the timing chest. How should I proceed, because to rectify matters would mean total dismantling of the front of the vehicle again?
DW, via email
The oil pump is the heart of the engine. If that goes, the whole lot goes. So he needs to start again.
Draconian den
I know for a number of years you have offered advice to motorists who have received heavy parking fines, often for minor infringements. I see that the latest Supreme Court ruling regards £85 as not disproportionate. Yet again, drivers have been hit. What will these firms be allowed to charge next? Do the judges live in the real world? Furthermore, I read that police pocket £54m a year from drivers who are caught by speed cameras. I despair. Your thoughts, and hopefully newspapers and motoring organisations will fight in the press and media behalf of us motorists.

LT, Ystradgynlais, Swansea
As part of the ruling, the seven Law Lords did warn that the charges have to be "reasonable" and in fact this charge of £85 was no worse than a street-parking penalty. But it was an argument about contract law that went to the Supreme Court. It should have been a case when a little old lady made a mistake keying in her registration at the supermarket checkout. Obviously anyone who owns private land should have the right to control parking on it. But instead of charging fees to landowners, the parking enforcers rely on penalties for their income. The next hearing needs to be about criminal entrapment.
Toothless
I recently bought a 2005 BMW 6-Series convertible. I realise this is quite old, but it was clearly advertised on the dealer's website as having Bluetooth. However I could not get this to activate (I could get to "activate Bluetooth" in iDrive, but the box would not check). I explained this to the dealer and got the response: "Bluetooth is part of iDrive. If that's working, then it must be something else." I took it to BMW who say that the Bluetooth module is broken and it will cost £600+ to fix. Can I claim this back from the dealer via small claims?
PN, via email
If the Bluetooth does not work at all with any phone, then the answer is yes. But it could be that the Bluetooth in the car is not compatible with all phones or is not compatible with phones that are newer than the car. So it might not be broken. It might or might not be possible to upgrade it to pair with your particular phone, but if it is working and just won't pair with your phone that is not the basis for a Small Claim.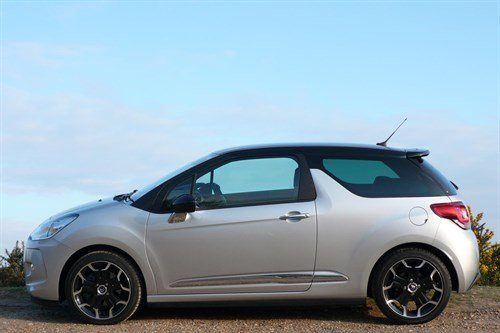 Unhappy returns
My 2-year contract hire with Citroen recently finished and my DS3 was returned with 14k on the clock (contracted for 20k). It was just used for the daily journey to work, a 120 miles round trip, so no cold running. It was returned in excellent overall condition, spotless inside and out. The only thing I did not do before handing it in was black the tyres as I ran out of daylight. I arranged for Manheim to collect the car from home but, due to unforeseen circumstances, I could not be present on the collection day. Manheim could not change the date, so I arranged for collection from the local Citroen dealer who I have known for many years. He knows how I look after my cars. He commented on a small mark on the front NS wheel rim. Manheim collected the car and sent me a bill for £235 for a small dent just above the door handle, a slight scratch on the NS panel and the mark on the wheel. I find this charge excessive and I understand that there have been a lot of problems regarding similar cases. They do not comment on the overall condition of the car and the lower mileage, which are things a buyer would look at. I presume they will just put the car into an auction, not realise the true value and I feel they may be trying to recoup the costs incurred in collecting the vehicle. Any dealer would have been happy to have the car on his forecourt, it was in such good condition. I could not buy it myself, apparently, as it has to go through a third party for tax reasons. Have you heard of similar stories to this?
AC, Elgin
Manheim is an auction house under contract to Citroen Finance for disposal of its cars. They mark the car down for any damage that a dealer would mark it down for before bidding for it because the dealer would either have to fix the faults or find himself bid down by a retail customer he tried to sell the car to. This is pretty much inevitable when a hirer returns a hired car or a lessee returns a leased car, unless the lease includes an option to buy at the end.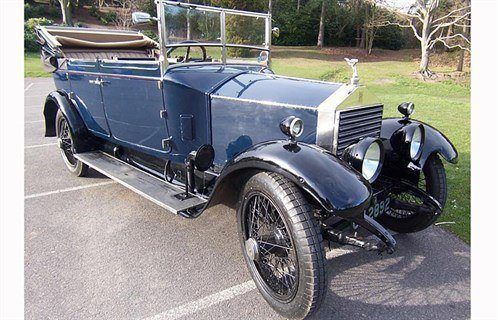 Roller Derby
I am trying to trace a 1925 Rolls Royce, reg: XI4218, to see if it still exists. It was owned by my Grandfather, James Haisley, who drove it from Belfast to Melbourne in 1959/60. Can you give me any help in where I could go to try and trace if this vehicle exists and if so where it is now. Many thanks in advance for your help in this matter.
CW, via email
Since the car may remain out of the UK, if anyone can help you it's the Rolls Royce Enthusiasts Club: http://www.rrec.org.uk/ This will have the best records of Derby-built Rolls Royces. (The photo is of a 1925 Rolls Royce 20hp, but not of the car you seek.)
Sensor disappintment
I spoke to my local dealer who says that VW is no longer honouring any warranty claims on the G201 ABS/ESP brake pressure sensor issue, although it is a design fault and now an MoT failure for having the ABS light on. Is the dealer correct? I have a SEAT Altea and my wife has a Leon. The fault has just came up on the Altea; so far not the Leon. I feel with the change to the MoT laws there should be a recall to fix this because, much worse than the emissions issue it puts peoples live a risk as no one knows if the brake system will fail.

TN, via email
How old is the car? There is no liability if it is more than 6 years old. If the dealer won't fix it for a reasonable price (£400 - £500), then the answer is to have an independent specialist remove the ABS/ESP module. Send it to http://www/ecutesting.com for a new brake pressure sensor to be fitted, then re-fit it to the car.
Comments
Author

Honest John
Latest