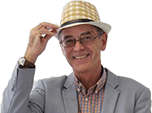 Honest John's Motoring Agony Column 24-10-2015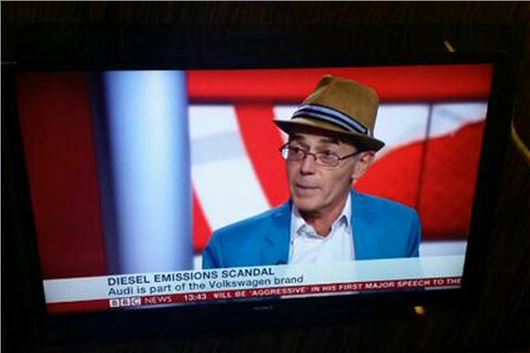 Published 24 October 2015
This week's automotive anomalies involve bangs in the night, wind screams, German engine erring, park preservation and an abundance of angst that never saw the printed page.
As usual, emails to Honest John should be addressed to: letters@honestjohn.co.uk  Please try to keep them as short as possible.
Big bang theory
I purchased and collected a brand new BMW 535i Touring costing £50k from my local BMW dealer on Friday 14th August 2015. On 21st August I was approaching Guildford in slow moving traffic at approx. 20mph and there was a very loud metallic bang. The car came to an abrupt standstill, petrol leaking from under the car, I think from the engine area. Four hours later car deposited at BMW dealer in Guildford. My thoughts before hearing from BMW are that I don't want the car; I want my money back. My wife is very upset thinking of what might have happened, on the motorway, etc., etc. Some advice at this early stage would be valued. As you can imagine we are in a bit of a state.
DB, via email
Depends what caused the problem. If it was something you ran over, it's down to you and your insurer. If the car failed and cannot easily be repaired then you have a case for rejection. (As it turned out, a protective shield over the fuel lines was either torn off or dropped of its own accord and BMW repaired the damage.)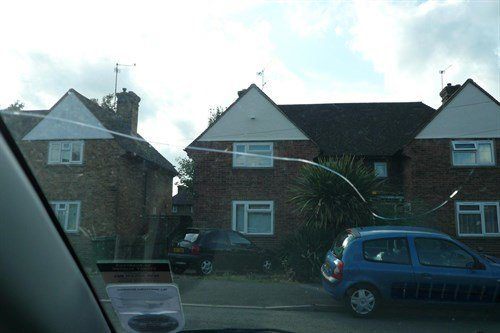 Cracking car
I bought a Mazda CX5 in September 2014. It was an ex-demonstrator and I was very pleased with it - until the windscreen failed. A known fault, I believe. I certainly remember reading something about it when I was doing my homework before I bought the car. When I say the windscreen failed, I mean that it split very badly from the top, where the screen joins the metal of the car. The car was parked outside my house at the time, off the road, and had not been driven for three days. It was fine at lunchtime, but when I got home at 5.30 the screen had split. It was a terribly hot day, which I suspect is relevant. The car was registered on 27 June 2014. The windscreen, which was covered by a 12-month warranty, failed on 30 June 2015, so it was just 3 days out of warranty. (I had the car serviced at the dealership on 23 June). The service manager agreed that he could not see a stone chip, but he was firm about not being able to help in any way, as the windscreen was 3 days out of warranty. I approached Mazda UK's Head Office but they also declined to help. I claimed on the insurance and the windscreen technician also commented that there was no sign of damage. But because the dealership would not help, not only am I out of pocket, the design fault isn't drawn to the attention of the manufacturer because it's logged as a windscreen insurance claim.
SK, Bury St Edmunds
I know what happened because it happened to me with a Mazda 5 (the MPV, not the CX5). The screen is bonded into place leaving the outer edge exposed. You can feel it, all the way round. There is no protection over this outer edge, so if you get a stone strike there, though you may not be able to see it, it will set up a stress crack that gradually makes its way right across the screen. I covered it here: /our-cars/ 
Good ranting order
I wondered what your opinion was of how safe buying a second-hand diesel is these days? There seem to be a great many people and garages blanking EGR valves, drilling out or removing DPFs and fitting De-Cat exhaust systems. Its big business as it involves a computer to re-map the ECU and gives the engine more power at the expense of the environment. A blanked EGR valve will put more NOx into the atmosphere. A de-cat will put more CO2 and hydrocarbons,  and a removed or drilled out DPF will release cacogenic particulates into our air for us to breath. Whilst all this is illegal, no-one seems to care. I wondered what would happen if you accidentally bought one of these vehicles and the first time you took it to a legitimate MoT station, it failed because factory fitted emission control equipment is no longer there. People advertise on eBay vehicles that have de-cat pipes or blanked EGR valves and have been re-mapped. Sorry, having a rant but some people are in danger of getting cancer and asthma from these illegal and immoral people and vehicles. Manufacturers don't put these things on vehicles for no reason. It is EC law and, as far as I know, it is illegal to mess with them. I think it is strange that you wouldn't pass an MoT in a petrol car without the catalytic converter.
RO, via email
Valid points and an extra reason not to buy a used diesel privately. You'll probably be safe from the modifications buying ex-fleet from a recognised fleet at auction or from one of the big ex-fleet dealers. But that won't save you from encountering emissions systems problems in years 3 - 6. It's going to make third-hand EU4, EU5 and EU6 diesels a very dodgy proposition, possibly writing off a lot of them before they reach 7 years old. A diesel MoT is supposed to find the lack of a DPF because the emissions won't meet the registered limits. No longer just a simple smoke opacity test for diesels. And DVSA (formerly VOSA) roadside tests will impose immediate prohibition orders on them. But, as you say, I haven't heard of any raids on the people illegally removing DPFs.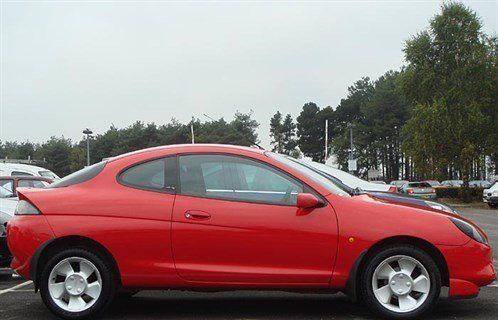 Popular Ford?
My son is interested in buying a Ford Puma as a daily driver for local use. He has found one locally, a 2002/52 with a mileage of 88,000 miles for sale on eBay privately for £1,395 owing to ill health of the owner. Terms are cash on collection. Have you any advice in connection with such a purchase?
DP, via email
Yes. Check for rust everywhere around the sills and in the rear wheel arch area where it can be economically terminal. The 1.7 is the best engine but the most troublesome. Better to settle for a 1.6, which is more easily fixed. Check out this website and learn everything you can from it: http://www.pumapeople.com/forum/index.php.
Spaceman
I live overlooking a private drive that provides access to several properties. On part of this drive nearest to the public road, four parking spaces are marked out and they are rented from the owner of the drive. He does not live locally. He has stuck a small notice on the wall opposite the parking spaces pointing out that the area is private and vehicles unlawfully parked may be clamped. He neither polices this, nor has he delegated anyone else to carry out this duty. It is not uncommon for 'chancers' to park there, sometimes for a few minutes, other times for several hours. I rent one of these spaces and have found cars in my space when I returned home and am at a loss as to how I can legally proceed. Parking in Looe is difficult and the only long-term carpark is a 15 minute walk away and isn't free. Fitting a gate across the driveway would be difficult as the width is in the order of 7 or 8 metres. There are around 15 cars that use the driveway for access to their garages and parking spaces. I feel fairly certain that the owner would prefer not to have the driveway adorned with large gaudy signs that would not be in keeping with the locality, which is in a conservation area. Any ideas would be very welcome.
RM, Looe
Since October 2012, under the Protection of Freedoms Act, Clause 56, it has been illegal to clamp vehicles parked on private land and Schedule 4 to Clause 56 gives the conditions. Misuse of the Act by members of the British Parking Association which has been allowed to police its own members has now gone to The Supreme Court and a ruling is expected in the next couple of months. But basically your landowner can charge anyone using those parking spaces for his losses arising from this, so you need to get that notice amended. You'll find the details here: /faq/private-parking-penalties/ Alternatively you could get a notice made up: "PRIVATE VEHICLE SCRAPPAGE SITE: VEHICLES LEFT HERE WILL BE CONSIDERED DISCARDED AS SCRAP AND WILL BE TAKEN AWAY, DISMANTLED AND CRUSHED."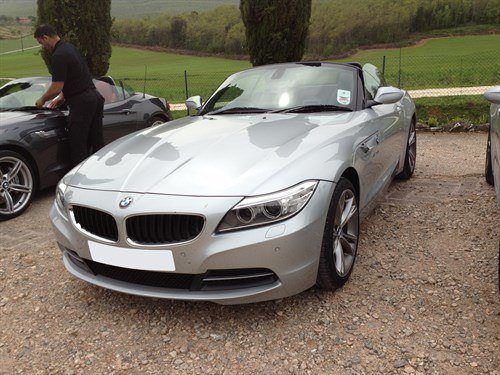 Beem Used
My BMW Z4 is coming up to one year old, but not due an oil and filter change for another year under my 5-year service agreement. BMW wants to charge me £275 inc. VAT for an extra oil change now (an oil change I'm sure you would approve of). A mechanic I know would charge a lot less and use a genuine filter. But would I jeopardise my service and warranty agreement? In next year's service BMW might tell from the state of the filter that it is not two years old. Average mileage is 7,000 approx. Thanks for any help.
JR, Thames Ditton
£275 is a completely ridiculous amount of money for an oil and filter change when the car is already in for a prepaid service. It should not be more than £140, and that's a lot. If the supplying dealer won't do if for £275, then search around for a dealer that will do it for £140.
Criminal profiling
I am about to pick up a Skoda 4x4 Estate and it comes with 225/45 R17 tyres. More's the pity. Previous models had 16" wheels. When changing to Winter tyres in October, do you see any advantage of fitting narrower tyres such as 205/55/17, or keep to the original size but just make them winter tyres? If you have a suggestion as to the manufacture I would be grateful
JM, Ruthin, N. Wales
Other readers have had this problem of inappropriate wheels and tyres on the Octavia 4x4 and Skoda has sometimes relented, fitting 16" wheels instead. This can be done because the car is EU Type approved on both 16" and 17" wheels. However, you can get Nokian Weatherproof all season tyres in 225/45 R17 so that's what I'd do.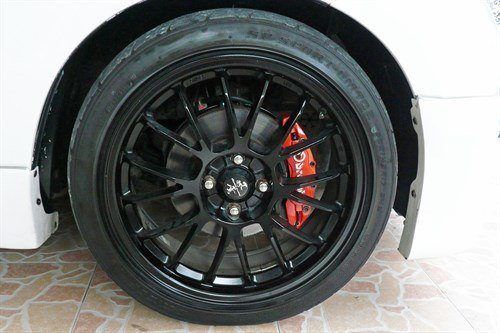 My car rimmeth over
My alloys are approximately 17" with what I'm led to believe are low profile tyres and judging the distance from kerbs is difficult. Can you advise me how to prevent kerbing, or is there anything I can purchase to prevent damage.
RA, via email
Some tyres (Dunlop SP Sport LM3) have a protective ring that protrudes further than the rim of the wheel and provides some protection. You can buy 'rim protectors' that fit around the rims but, of course, if you crunch them against a kerb you could still damage the rim as well as the protector (and could take a chunk out of the tyre). Best to simply be extra careful when parking against a kerb. Get out and check clearance if necessary.
Heating disorder
I have noticed that the temperature gauge on my 2005 Mondeo LX Auto keeps rising when driving. It will then go to normal after a few minutes, but will rise again. There is also a sound under the bonnet as if the fan is on overdrive. Can you help?

LP, vie email
Reads as if either the engine coolant thermostat has stuck shut or the waterpump has failed so the coolant isn't circulating. Tell a garage that's what you think it might be.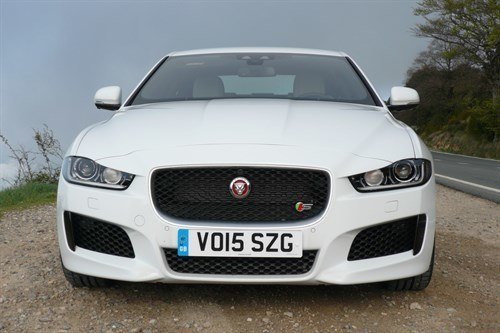 XE strategy
For what will inevitably be my last car before hanging my keys up I've been looking at the Jaguar XE (petrol), which has had rave reviews (apart from certain minor comments e.g. about the gear 'paddles' behind the steering wheel). Perhaps it's a bit early yet to tell, but has there been any owner/trade feedback yet on this car? (I'm a little wary of going for a brand new design.) It appears to be quite competitive with e.g. Merc 200 (one of which I've had for 11 years and has never let me down; excellent dealers), and the BMW 3-Series. (The latter is on my list as there's a BMW dealer within walking distance.)
MB, via email
Too early for owner feedback, but has been some from prospective buyers who have had the car on extended test, so I added a link to my road test here: /road-tests/jaguar/jaguar-xe-2015-range-road-test// 
Size matters
I am interested in an impartial view of Ford's 1.0 EcoBoost engines. I understand that they are fuel-efficient but can't find out about how effective they are at carrying a full load of luggage and/or passengers when going uphill. My current car is a 1.25 Fiesta and struggles with any more than two people in when going uphill. Given that the Focus is a larger car but is fitted with a 1.0 engine, how does it cope with four passengers uphill? I would be grateful for anything you have on this issue.
PA, via email 
Better, because the 1.0 Ecoboost 100 and Ecoboost 125 are turbocharged engines developing a lot more torque at low revs. However, they are not the best. Peugeot's 1.2 Puretech 130 is because it develops 230Nm torque and will accelerate a Focus sized car uphill at more than 90mph in 5th gear. You are never lost for torque with that engine. In the 308 it is also more economical than Ford's Ecoboost, giving me 48.65mpg over 12,000 miles.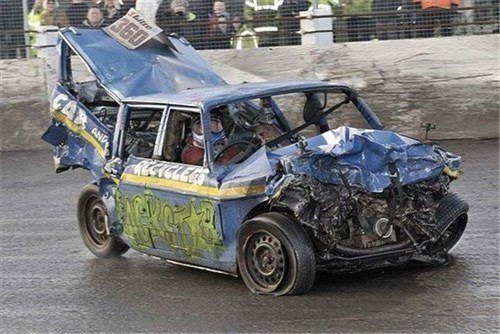 Smashing
Following a shunt into the rear of my car, the repair centre has given me an estimate for repairs. Apart from fitting a new tailgate, front and back bumpers, the cross panel behind the rear bumper, plus the boot floor, plus various smaller items. Cutting out and replacing the boot floor and the rear sections (both rear wings although undamaged are now about a half an inch pulled in on each side) leaves me worrying about the structural integrity of the repaired car afterwards and what effect it would have on resale value. The last time I traded in a car I had to fill out a questionnaire as to whether the car had among other things, ever been involved in an accident.

CR, via email
I'd hope to get a car in such a state written off by the insurers, but if the case has been taken over by an accident management specialist they will do everything they can to ensure the car is repaired in order to get their share of the cost of a very expensive credit hire car to keep you mobile in the meantime. I recently had a case where a car was over-valued by more than £3,000 to put its value above the level where it would have been 'written off'. Remind your insurer that the sooner it writes off the car, the lower the total settlement will be.
Rental arithmetic
I hired a car through Enterprise for a 9-day holiday in Germany. The agreed cost of the hire was 192.61 Euros. On arrival in Munich I told the Enterprise office that I already had annual insurance but agreed to the extra cost that permitted me to return the car with whatever petrol happened to remain in the tank (shown as 1.19 Euros per litre on the booking form). In addition, I advised them I would be taking the car into Austria for one day and on the booking form it states "out of country 4.20 Euros per day". When my next credit card bill arrived I discovered I had been charged 376.30 Euros: an additional 183.69 Euros over the quoted rental charge, without any explanation. I contacted Enterprise Customer Service in the UK and queried the amount. They contacted Germany and 2 days later I received a short email from the manager of the Munich office saying that they had charged me incorrectly for insurance and would make a refund of 83.99 Euros to my credit card (this refund was received) and that the remainder of 99.70 Euros related to pre-paid fuel and out of country charge. Since then I have been in regular contact with Enterprise customer service asking for a breakdown of how the 99.70 Euros was arrived at. If we assume that the out of country charge is levied on every day of the hire (4.20 x 9 days) and the Nissan Pulsar hire car was filled from completely empty to brim (46 litres at 1.19 Euros per litre) this produces an extra cost of 82.54 Euros, still some way short of 99.70 Euros. I appreciate that the probable overcharge is small but what frustrates me is my complete inability to get any sort of response from Enterprise. Most of the large car renters are covered by the European Car Rental Conciliation Service www.ecrcs.eu. Section 3 of their code of practice states: "To the extent possible, the customer's bill must be closed off in the presence of the customer upon return of the vehicle. If the company is unable to this, the Company must send a detailed report to the customer on the amounts charged. The report must indicate the procedure to follow in case the customer has any queries. The report must be sent to the customer as soon as possible in order not to restrict the ability of the customer to dispute any of the amounts charged."
RL, via email
Many thanks for that. I will try to give Enterprise the publicity it deserves by simply stating the facts without expressing an opinion.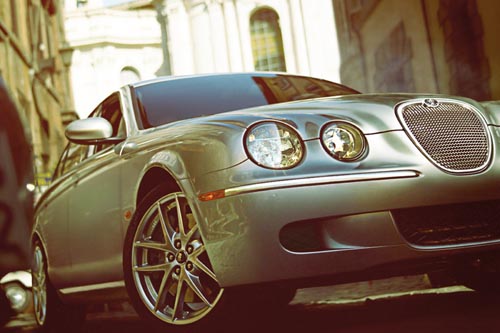 Hot motor
I just purchased a 2007 Jaguar S-Type twin-turbo diesel S with 41k miles on the clock. I understand this model was only made in 2005/2006. What a fantastic car. I have owned BMW, Mercedes, etc. But this beats them all. I think a Jaguar fan has just been born. 
SJ, via email
Yes, the 2.7 V6 diesel was twin-turbo. It was also twin-turbo in the Land Rover Discovery. The same engine was fitted to the Jaguar XJ. It is prone to overheating in hot climates after long ascents. We could have cooked a cow on the bonnet of the XJ V6 diesel we tested in Spain and Portugal: /road-tests/jaguar/jaguar-s-type-v6-diesel-2004-road-test// /road-tests/jaguar/jaguar-xjd-2005-road-test// Yours will need a timing belt, tensioner and waterpump replacement by now: /carbycar/jaguar/s-type-1999/?section=good
Fuels and their money
Is Tesco's Momentum 99 an equivalent to Shell V-Power? Tesco states that it gives 6.2% over Tesco unleaded. What about Shell unleaded? Tesco also states its petrol has all the additives. Do they compare to Shell? Have you any info on this comparison? I am aware of long term problems caused by supermarket petrol.
CM, via email
Tesco Momentum is 99Ron so has the benefits that brings, but does not contain the same additive package as Shell-Power Nitro Plus. Momentum is the petrol that What Car's sponsored 'True mpg' assessments are made on. I don't use it. I stick to Shell V-Power Nitro Plus because I get better mpg and never, ever have a fuel system problems using it.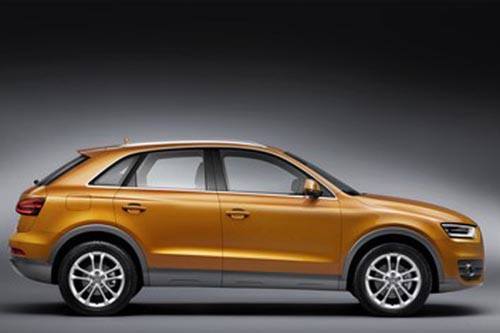 SEAT of his pants
Just thought I'd update you on my eventual purchase. Decided to go for petrol rather than diesel. My choice came down to the Audi A3 Saloon 1.4TSI, Q3 1.4TSI and the Mazda C-3 petrol (my partner has the new Mazda 2 1.5 90PS Sport and gets phenomenal mpg). After humming and haa-ing I settled on the Q3. I have ordered the SE 1.4TSI manual. I bought the manual on your advice. If the car is as reliable as my current C220 CDI) then I'll be more than happy.
IB, via email
Many thanks for keeping me in the hoop. Good luck with your Q3. The story is that building the Q3 at Martorell in Spain motivated the entire factory to improve quality standards and they are now vastly improved throughout the SEAT range. 
Snakey price increase
I came to renew my Cobra NavTrak subscription for ADR5 service, which is a European GPS car tracking system. The sum requested is an eye-watering £301.28, which has been the same since original installation and this is the third year I have subscribed. Now I see the prices have come down and most tracking systems renewal subscription for monitoring for CAT5/6 vehicle security are set at between £199 and £215 per annum. I Googled the Vodafone CobraTrak price list and found the CobraTrak ADR @ £215 per annum, which is the same subscription type to European monitoring. I believe the monitoring is done by a third party. It would appear consumers are being ripped off. http://automotive.vodafone.co.uk/media/76471/aftermarket%20customer%20registration%20form%20(interactive)%2014-04-15.pdf, The customer service at Vodafone NavTrak gave me short shrift when I asked for the cheaper price. "Do you want to renew or not". As the installation cost of these security products is around £700 there seems to be no redress as a saving of £85 per annum is negligible if one has the additional cost to install a new device.
MT, via email
You have a point. This is not something we have investigated because it's the first time it has come up, but if we run your email we may get more reports and then be able to take some action. New cars, like the new Jaguar XF, have systems built in that enable you to track the car and control some of its functions remotely, though the words is that the more systems a car has the more prone it is to being hacked and operated remotely by someone else. I recommend an old-tech Disklok on the steering wheel. Big, clunky, but so difficult for a thief to remove he'll probably chose another car.
Scum
Today I noticed that a gel-like substance has formed, and is floating, within my diluted screen wash. I had to clean the neck filter to fill my washer bottle to allow me to fill it. Can you suggest what it is and how to cure it? It is not present in the bottles of full concentration. I live in a soft water area. As always I look forward to your reply.
CR, Parkgate 
Get a hosepipe and a friend. Stuff the hosepipe as far as it will go into the washer reservoir and hold it there. Get the friend to turn on the tap. That should blast all the accumulated crud out of the washer bottle and the filter at the bottom. Replace with fresh washer fluid.
Induction process
Does the MINI Cooper S have a turbo or a supercharger?
MW, via email
The R53 from 2001-2007 had a supercharger. The R56 from 2007-2014 had a turbocharger. The F56 from 2014 has a turbocharger.
Unwelcome break
On August 19th I parked at Welcome Break Gordano-Bristol whilst in the café at the motorway service station. I was there for 2 hours 59 minutes. I have received a Parking Charge Amount Due £100, from ParkingEye. I was unaware of restrictions, nor did I see the notice of charges if there was one there. It was pouring with rain and I was relieved to be able to rest for a while and meet my sister. I realise that ignorance of the law is no excuse. My question is that in the light of recent case law is it worth fighting this charge? Is this charge realistic for an extra hours parking? I notice that recent advice on relevant websites has been to send say £10, without prejudice, in full and final settlement. Has this advice been superseded as a result of the recent case? I would be most grateful for your advice.
BL, Sherborne
Recent case law (Beavis case) strengthened the hand of the parking enforcement operators, but that case has now gone to the Supreme Court and the ruling could be over-ruled. If it isn't, we will need an Act of Parliament to make a change in the law because it is plainly ridiculous to exhort drivers that "tiredness can kill. Take a break" when "taking a break" at one of its franchised motorway service rest areas can cost you £100. This also discourages drivers from limping a broken down car to the safety of a service area when doing so could cost them £100. Some would rather take the risk of remaining on the very dangerous hard shoulder and waiting for help there.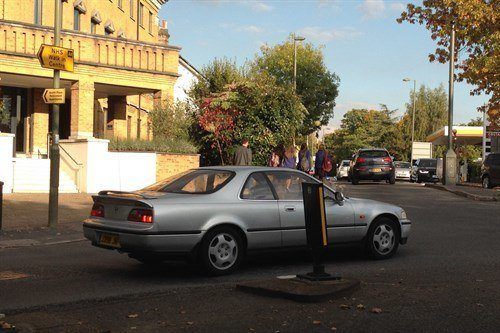 Scrapheap challenge
I need new or used spare parts for a 1994 Honda Legend Coupe.  Searches on the Internet bring up the same spares on several sites, usually not even specifically for the Legend. Where should I look?
AG, via email
Try http://hondakarma.com/community/ Someone, somewhere, will have collected scrap Legends to cannibalise. But because far more were sold as Acura Legends in the USA, you are more likely to find parts on American Honda parts websites. In September, a complete 123k mile 1993 Legend 3.2 auto coupe was for sale on http://www.carandclassic.co.uk/list/501/legend%20coupe/ for £995.
Clutcher bomb 
Can you please help as, despite my efforts with VW UK, they are classifying a worn-out clutch as Driver Error and normal wear & tear, therefore exempt from warranty. I've had a brand new VW Tiguan for nearly 3 years, which has always been serviced at my local VW dealership. I drive about 7,000 miles a year and it is a petrol engine.  This year, whilst travelling on our holiday, the clutch failed in the early hours of the morning leading to both it and the flywheel needing to be repaired. As we were heading to the Channel Tunnel, our car was several hundred miles from home so it was taken to the nearest VW dealership in Slough. I have had to pay £1,700 for the repair because clutch wear is classed as normal wear & tear (unless there is a mechanical defect which can only be proven once you authorise the repair) and, as such, is down to the way it is driven. I find this very concerning given this car is rated to tow 2,200kg, so the clutch must be able to match this performance. This is my third new car from VW, partly as I expect high reliability and service from this brand. I've not had any previous clutch problems in all my years of driving and all my cars have been low mileage. My local VW dealership has offered a small token of goodwill, but I still feel very let down by VW UK as I cannot prove it was not my driving. In my discussions with both dealerships and VW UK they have all given stories of low mileage cars with clutch failures, so it is not just down to the mileage. This is making me reconsider VW for my next new car purchase, which is due very soon. Can you help, as VW UK have offered no financial contribution to this repair (which is what I am seeking) and to also warn your readers that even when they think they are doing the right thing with a trusted brand you are in fact on your own.
MW, Cheshire
A number of current models are having more than their fair share of clutch failures, most notably the Ford Fiesta, Focus and C-Max where the cost can be £1,600 if it involves a dual mass flywheel drivetrain. VW only warrants its clutches for 6 months because of the potential for driver error (see the VW factory warranty document). However, it is possible that a failed or failing clutch slave cylinder could emulate a driver slipping the clutch, so if you can get the replaced clutch slave cylinder professionally inspected and, if it was faulty, an expert witness statement written up, then you would have the ammunition to sue the supplying dealer in the small claims track of the county court.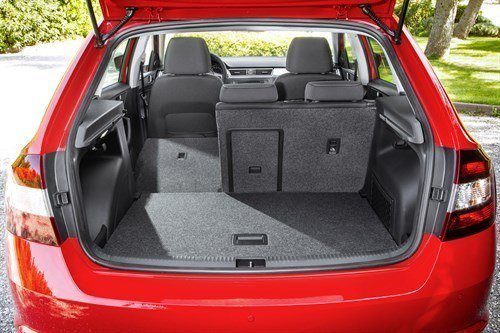 Space traveller
Thanks for your tips. I just tried a Mazda 3 and it is indeed a satisfying drive; ride perhaps a little firm at times, but that can be forgiven. Main drawback for me (leaving aside the lack of spare wheel) is limited boot space in the hatch, and the usual fixed rear seat in the (rather handsome) Fastback. I also looked briefly at a Honda Civic estate, and was intrigued when the salesman told me I shouldn't rule out diesel, as theirs has a 'dual burner' and doesn't have the same DPF worries as other modern diesels. I gather you rate the engine, but didn't spot anything on the website about this particular aspect. Any thoughts on that? Also, although I haven't tried the Skoda Rapid yet, I do quite like the size and shape, and have seen a couple of 2014 examples for under £9k. However, I note on your site (and elsewhere) that there has been a widespread problem with rainwater ingress – I'd certainly like to avoid that. I did try the Fabia estate 1.2 TSI 90 that you mentioned, and was pleasantly surprised at its turn of speed, and the ride and handling. However, I struggled with a distinct lag at low speeds before the power surge kicked in, perhaps just because I'm not accustomed to a turbocharged engine. Otherwise, quite convincing. Cabin not up to Mazda standard but not bad. Slightly concerned at newness, i.e. potential teething problems and lack of reliability data. The Octavia 1.4TSI has plenty of oomph, but the 1.2 TSI obviously makes a strong case on paper in terms of VED, insurance, mpg and chain cam. I just wonder if it might be tiresome for occasional long motorway trips, and I haven't found one locally yet.
CT, via email
VAG EA211 1.2 TSIs and 1.4TSIs have been belt cam since 2013 because the chains proved to be faulty. This applies to both the new Fabia and new Octavia but not necessarily Rapids and Spacebacks. Motorpoint had year old Spaceback 1.2 TSI 105s from under £9k. Cheaper car altogether than a Mazda 3, of course. Civic 1.6iDTECs are not manifold in head, but are very economical and I haven't heard of any DPF problems yet. I'm scheduled to get this engine in an HR-V as soon as Honda UK can get delivery.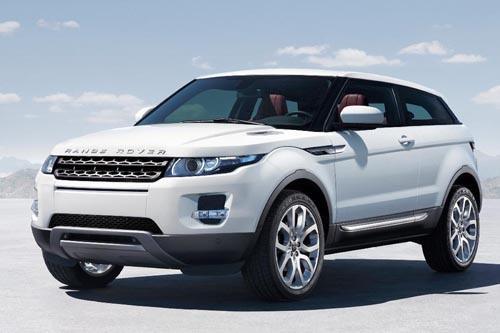 "You know how to whistle, don't you"
My petrol engine Range Rover Evoque made a whistling noise when the accelerator was pressed and seemed underpowered. It turned out that a tube was loose on the turbo and a new turbo unit has to be fitted under warranty, though there seems to be an extraordinary delay in getting the part. Is this a common fault?
AO, Hurstpierpoint, Birmingham
The Evoque Si4 has the same 2.0 litre petrol engine as the Mondeo 2.0 EcoBoost, Focus ST and the Jaguar XE. A tiny percentage of Evoques were sold with this engine. If the coolant pipe came off or if the oil pipe came off that would explain it, but these would have had serious repercussions for the engine. Suspect an air pipe, but can't see why that would necessitate a new turbo. Will add to car by car.
Great British Bake Off
While on holiday in France, our 2009 Berlingo HDi XTR's turbo packed up. We limped back to our accommodation and had the car towed to a Citroen garage. We agreed to have it fixed as we still had some holiday left and picked it up 5 days later at a cost of over £1,000. The car had 72,000 miles on the clock and I was wondering if this was unusual at such an early stage after only 6 years, or might it have been something we did? Also, would it be any use starting a dialogue with Citroen or should we never buy another Citroen?
DR, Worcester
No. Typical. It comes from repeatedly failing to idle the engine for 30 seconds or more before switching off when the turbo is red hot, which it will be after a long ascent, after towing, and possibly after motorway cruising too. This leads to oil in the turbo carbonising. It is vital that the turbo oil feed and oil return pipes are replaced at the same time as the turbo, otherwise your new turbo bearing could be starved of oil and could similarly fail.
XF Backbreak
I recently swapped my 2.7L diesel Jag XF saloon (which I simply adored) for a 3.0D Sportbrake. (Her Indoors and the dog, finally got their way.) Sadly, I no longer have a comfortable car. Surprisingly for a car with rear air suspension, the ride is too harsh at low speeds
on broken surfaces. My old XF was noticeably smoother. This one has 18" wheels with Pirelli 245/45 ZR18 tyres. What can I do? Are there makes of tyres that will provide a softer ride? Your advice please? If there's no solution, I shan't keep this for long.
RS, Hexham, Northumberland
Try reducing the pressures a little bit. You can't fit smaller wheels with deeper profile tyres in combination with the 3.0 diesel, even the 240, and this is commonly fitted with 19" or 20" wheels with even lower profile tyres. Also check what 'dynamic' setting you are running on, If 'Sport' and 'Comfort' feel the same then the system has stuck in 'Sport'.
Little belt, or?
I was just wondering whether my 2010 SEAT Ibiza 1.4TSI SC has a cambelt or a timing chain? This is a real worry for me because, if it is cambelt, I probably should have had it replaced by now at 47k miles. There could be a real problem if it snaps. But if it is a chain then I am aware that it could probably jump but it is safer and easier to fix.
AR, via email
Chain cam. These chains became troublesome in later cars because the links had been stamped out by worn out machinery, but if yours is fine all it needs is fresh oil from regular 10k mile or annual oil chances.
Comments
Author

Honest John
Latest