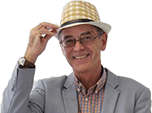 Honest John's Motoring Agony Column 19-09-2015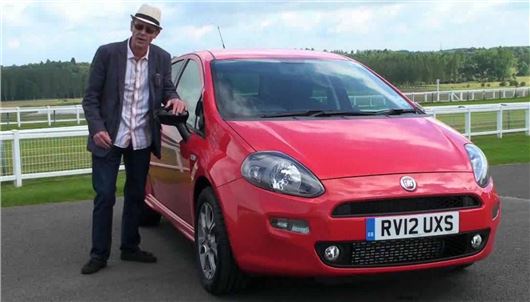 Published 19 September 2015
This week's transportation travesties involve stuck gearsticks, long life servicing, tyre dread, convertible assets and other errant emails that never reached the hallowed pages of The Telegraph.
As usual, emails to Honest John should be addressed to: letters@honestjohn.co.uk  Please try to keep them as short as possible.
Reversal of misfortune
I have a problem with my 1994 Volkswagen Golf. I can't get reverse gear. I changed all the links and bushes and still got the same problem. Is it possible that the fault is in my gearbox, because nobody where I took my car can fix the gears. 
CK, via email
Yes, the problem could be internal to the transmission. If it has a drain plug it will be magnetic, so try removing it and see if there are any bits of metal from broken gears stuck to it.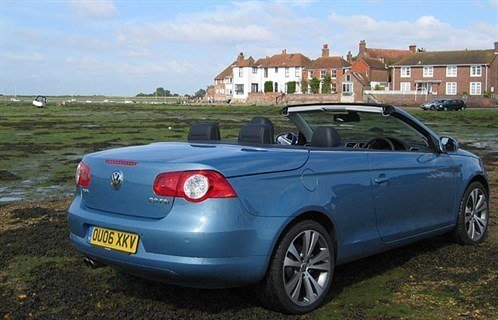 Noddy and Big Eos
My VW Eos Sport TFSI, now eight years old and 60,000 miles, is one of the nicest cars of the 43 I have owned, and I wish to keep it for a few more years yet, as I am now retired. Firstly, do I need a long life oil change each year as I have always done. Service manual says every two years. Secondly, due to its age, do I need a new cambelt and tensioners, again service manual just says 120,000 miles.
ML, via email
A 2.0T FSI is a timing chain, not a timing belt engine. But yes, it still needs an oil and filter change every year, not because the oil degrades but because it become contaminated, mostly with condensation. Pay particular attention to keeping all the seals of the roof absolutely clean and in good condition or they will start to let water in (and there are a lot of seals).
Premature baldness
I have a Mazda 3, which will be three years old this October and then will be out of warranty. It has only done 12,800 miles and has had two services even though it has a low mileage. Today I noticed that on my front two tyres the middle tread is completely bald but the tread either side is fine. What do you think is the problem and am I covered under warranty?
JS, via email
Over inflated tyres. And that would not be covered by warranty.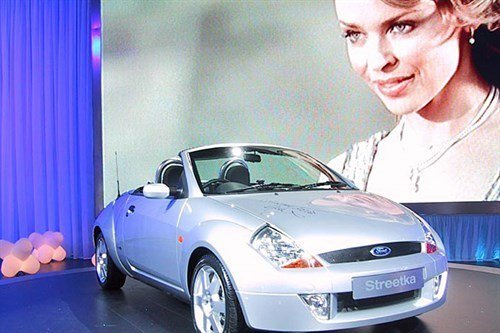 Topless models
I have owned a 2004 Ford Street KA roadster from new. Reading between the lines my garage thinks I ought to be looking for a replacement for it in the future, even though it has only done 44,000 miles. I love it dearly: small, neat and feminine. Any ideas on a similar 2-seater, soft-top vehicle to take its place.
EG, Market Rasen
The Street Ka was sold at a time when the alternatives included the Vauxhall Tigra, Peugeot 206/207 CC, Nissan Micra C+C, Mitsubishi Colt CC. These would all have to be second hand because none are made any more. The closest is probably a MINI Roadster, but these and MINI convertibles are a lot more expensive. Also consider a Citroen C1 or Peugeot 108 1.2 85PS Airscape with full-length fabric roof (cheapest) or a FIAT 500C, or, of course, the new Mazda MX5 1.5.
Demanding customer
I'm still working through my options for a change of car in the Autumn and following your helpful advice held off purchasing a 2014 Honda CRV until I had looked around more. I've noticed that the 1.4TSI petrol engine in the Octavia has recently been uprated to 150PS for new deliveries. Is this engine different from similar output engines offered by VW and AUDI with cylinder on demand technology or simply an upgrade of the previous engine? I saw in a recent reply in the Telegraph that you rated the 1.4TSI 140PS engine highly but I have become a little confused about pros and cons of chain driven versus belt driven overhead camshafts. Is one more reliable that the other and does it depend on the manufacturer? Is this an issue to watch out for on the Octavia?
CH, Clymping, W Sussex
Same sweet 'Active Cylinder Technology' engine as in Audis, VWs and SEATs. Actually very good. Lovely to drive because it has a lot of torque. The engine is now belt cam so worries about dodgy timing chains have disappeared. This engine hauled the huge new Skoda Superb up to 130mph on the Autobahn in 4th no bother at all. It's actually made by Skoda for all VAG divisions.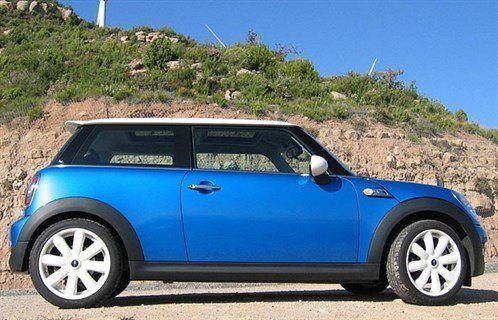 Snappy little number
I have a 2007 MINI Cooper S that had an engine rebuild after the timing chain broke. The dealer and MINI helpfully contributed to the overall cost. After this I have had a coolant leak from a "broken header tank" repaired for £600, then another coolant leak appeared at the oil filter seal and they are asking another £600 to fix it, but parts are on worldwide back order.  Is there a known issue with coolant system? Could the faults have been created by the engine rebuild?

AB, Surrey
Yes. An R56 MINI Cooper S has a water-cooled turbo and there have been problems with the electric pump that circulates coolant through the turbo after the engine has been switched off. Best to leave it idling for 30 seconds before switching it off. And yes, the additional problems may results of the engine rebuild.
Spare part surgery
A friend has told me of an unexpected surge in his Toyota automatic when beginning to reverse out of a parking slot in a multi-storey car park. A quick reaction to apply foot and handbrake did not prevent him from hitting the wall or pillar of the building and damaging his car at the rear. He considers it very lucky there was no other car in the way or worse some pedestrians. I believe his garage could find nothing wrong. But he has subsequently had three forward surges – equally frightening but fortunately without accident I recalled that this had happened with many Toyota cars the USA, and out of curiosity found this article and sent it for his interest. http://www.huffingtonpost.com/2012/01/21/toyota-sudden-acceleration-tin-whiskers_n_1221076.html/ I now recall that my niece also drives a Toyota in Surrey and have become concerned for her safety. Do you have any advice on a next move that I should pass on to these two please?
VE, Aston by Stone
If he was left foot braking then this could no have happened. Never ever trust the accelerator pedal alone with an automatic. You say "a quick reaction to apply foot and handbrake did not prevent him from hitting the wall or pillar of the building." This driver was obviously driving right footed. It takes seconds to get a foot off an accelerator and onto a brake. But if you left foot brake and something untoward happens you can stop the car instantly, within one metre, even within half a metre. I have been driving automatics that way for 49 years and have never, ever had this type of problem. It's true that Toyota instituted a Worldwide recall to replace a 5p part in the throttle switch in 2011 in order to appease a few people, but no one can ever be in full control of an automatic, especially when manoeuvring unless they left foot brake. The advice to your friend and to your niece is precisely that. Never ever manoeuvre a car without left foot braking because that enables you to react instantly to any surge for any reason.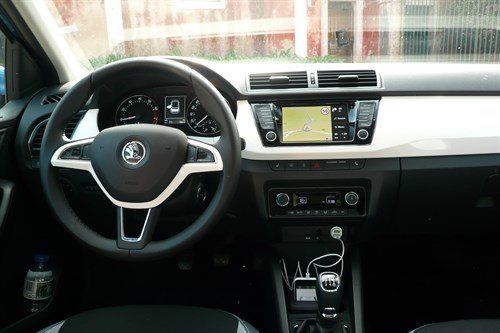 The missing link
I bought a brand new Skoda Fabia SEL on 7th May 2015. The GPS application Sygic, which is supposed to work with my Mirrorlink compatible phone, just does not work. Skoda is dragging its feet. My dealer expresses sympathy but I have a car that does not do what it is supposed to. One of the main reasons I bought this car was this technology, but it just does not work. The dealer provided me with the finance to buy a Mirrorlink compatible phone, but even with the new phone the Sygic SatNav app still does not work as advertised. The phone links to the head unit OK but when I launch Sygic, the phone updates my position perfectly then the head unit either freezes on my initial position or works extremely intermittently, making it unusable as a navigation aid. I have yet to see evidence anywhere of this technology actually working. Furthermore, Skoda is now using a new technology called SmartLink, which allows Android apps such as Google Maps to work. They say that cars built before 25-5-2015 cannot be updated to incorporate this technology so I am stuck with a technology that Skoda have updated (one wonders why) and which does not work. Where do I go from here?
MO, via email
The android satnav app did work on the launch. Not brilliantly, but it worked for us without freezing (though that wasn't everyone's experience). But the fact remains, if you bought the car for this technology and it does not work and cannot be made to work, then under the ruling in Clegg v Olle Andersson 2003 House of Lords you should be able to reject the car. Faults with the system were mentioned in my road test in October 2014: /road-tests/skoda/skoda-fabia-2015-road-test//
Making a connection
I bought a 2011 VW Passat from Citygate in Little Chalfont on 4th August 2014. Last week I took the car to them for its yearly "free check-up". It was then discovered that the car appeared to have a serious problem in the drivetrain. I took it to the nearest VW dealer to where I live. Lookers in Walton on Thames. When I collected the car I had to pay £1,263.73. First I was told my VW Warranty did not apply because the clutch and pressure plates were excluded, even though this was not a case of wear and tear; it was a case of mechanical failure. So, Lookers contacted VW who agreed to pay 70% of the charges and I finished up having to pay 30%. The car had only done 24,400 miles and this pressure plate should not have failed. I am worried that the dual mass flywheel had too much play and caused the pressure plate to break up. On top of all that, my mechanic highlighted the fact that this car had four new tyres in four years and that is very strange. He thought that the speedometer had been tampered with. However, what can a 72 year old do to suggest that Citygate sold me a car that had more mileage than shown in the odometer? So, I am wondering if I should go back to Volkswagen and complain that I should not have to pay 30% of the charges when this was a mechanical fault? The warranty appears to be worthless, again even though this was a failure, not wear and tear. I have already brought the suspicion of something wrong with this car's mileage to the people I bought it from but to no avail. Finally I am worried that the flywheel (which my mechanic said it had too much play) will give me problems in a year's time.
CS, Thames Ditton
Warranties never cover wearing parts, whether they fail through a fault or they fail through abuse or they simply wear out. A clutch is not even covered on a VW new car warranty for longer than 6 months. A dealer can be held liable for any fault either present or developing on the date of sale for 6 months from the date of sale. Beyond 6 months the purchaser has to prove that the car was faulty on the date of sale. The car's MoT history won't be any help in confirming the mileage because its first MoT will probably correspond with the date you bought it. If you are suspicious, then get in touch with the previous keeper on the V5C, but if that keeper clocked it or unhooked it to increase its value then he won't tell you. 4 tyres in 24,400 miles is not unusual. Fronts usually last 18k - 20k and if they were swapped around, then 4 tyres in a total 24,400 miles fits.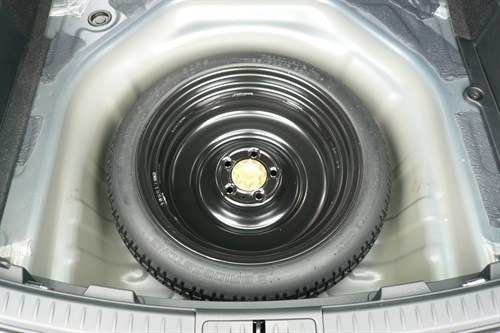 The consequence of despare
I know this is something close to your heart. Yesterday I had a front tyre burst on my MB C200 Sport (under a year old). For the first time in 50 years of car ownership I have a car with no spare wheel. MB service was excellent but: an hour to recover the car to the MB dealer 30 minutes away. Wait whilst they tried to find the correct tyre, not available for 24 hours. So offer of a loan car or taxi home. Opted for the taxi, 1 hour journey, with the car being redelivered to my home after the tyre was replaced. Sitting in the nearside lane of the dual carriageway on the A303 for an hour is not an experience I recommend.

JB, via email
Tell me about it. The car will have been fitted with a tyre repair kit, which you didn't use, but which don't actually seal the puncture in 95% of cases. Been there, done that. £60 fine for overstaying at a motorway service area waiting for the RAC to come and plug the tyre (which I refused to pay). £256 for a new tyre. And 5 hours time lost. If Toyota can give you a space saver (photo) then Mercedes can.
Dirty tricks department
I received a parking charge notice after putting money in a machine, being issued with a ticket but fumbling the entry of my registration into the keypad. I was aware of my error, but the machine would not allow me to correct my mistake. I left the car park well within the time allowed (over I hour left on the ticket) and so the fine of £100 has been levied for entering an incorrect registration. The PCN states that "by either not purchasing the appropriate parking time or by remaining at the car park longer than permitted in accordance with the terms and conditions…etc. the Parking Charge is now payable....". I wrote to the firm and enclosed the ticket showing that payment had been correctly made and that I had left within the time purchased but they state the charge is still payable. I intend to refuse to pay on the grounds that the above reasons for issue are incorrect as evidenced by the ticket - should I simply write and inform them that the charge is not enforceable unless directed under a court order or should I ask them to refer the case to the BPA (they are members) under appeal or should I ignore the charge?
PH, Glasgow
That is outrageous. But the Barry Beavis case is on Appeal at the Supreme Court at I write. As from 23rd April the law is that if your appeal to POPLA and in the Small Claims Court fails you have to pay even though this was obvious entrapment. The seven Law Lords may see it differently from the Appeal Court judges, and have specifically been asked to rule on whether what you describe is unfair contract. I expect a ruling in October. If they rule that it is an unfair contract then this will probably be retrospective and you can claim the money back.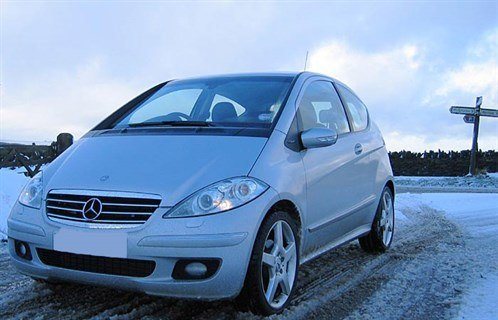 Small Mercy
I want to buy a Mercedes A150 2006 model. I was wondering if it was a good car? And what is the difference between the A170 and A150 and A180 and A160 and A140 I mean they all look the same me
DU, via email
This is the 2nd generation A Class called the W169. No A140 in the W169. The A150 is the least powerful with 1.5 litre motor and 95PS. The A160 replaced it with the same 95PS in 2009. Next up, the A170 with 116PS 1.7 litre motor, replaced by the A180 with the same 116PS in 2009.  The A160CDI has a 2.0 litre diesel engine with 82PS, and the A180 a 2.0 litre diesel engine with 1110PS. The automatics are all CVT. A lot better and more Mercedes like than the original A Class. More here: /carbycar/mercedes-benz/a-class-w169-2005/
Over tyred and emotional
I recently ordered a Skoda Octavia Elegance 4x4 with reduced CO2 down to 120g/km, which allows no vehicle tax for the first year and only £30 thereafter. However, a phone call today from the dealership informed me that as a result of "tyre clustering" the road tax after the first year will now be £110 due to the fact that it will have 17" wheels.  I had never heard of "tyre clustering" before, and some of your many readers may not have heard of it either. But the good news from Skoda was that as I had ordered under the original tax system they will cover the increase for three years. I thought it was a very satisfactory deal.

JM, via email
What he means is that the factory has turned out a batch of the cars with 17" wheels and tyres instead of 16" wheels and tyres. But you ordered a car taxed at £30pa. So the dealer can pay the £80 extra tax for the first 5 years, which will be £400.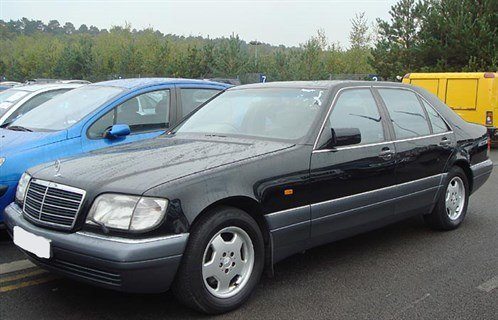 Heated discussion
A friend owns a 1997 Mercedes S320. The heater control unit has failed and he has been quoted £1,243.20 for the part, plus fitting. Do you know where he could locate/purchase a refurbished unit? The part number MA140 830 24 85 N/STK HTR CTRL.
PB, via email
Find an independent MB specialist to source the part and do the job. A lot of labour is involved in dismantling a dash, particularly of a W140 S-Class.
Seemless transition 
I bought a new Ford Focus and noticed the seats were poorly stitched and sagging in certain areas. I took the car to Cwmbran Ford where they told me it isn't a Rolls Royce and suggested that the sagging was acceptable from a mainstream company such as Ford. I managed to talk them into taking pictures and sending them off to Ford in the hope of getting new seat covers but I'm not holding my breath. If the claim for the saggy seats is declined should I accept it or would I be entitled to the seat covers being replaced?  Additionally, if I bought a car from a more premium car manufacturer would the issue have been dealt in a different way? I really appreciate good customer service and would love to know what companies provide great customer service.
KC, via email
A reasonable standard of finish is expected in any modern car and every car is supposed to go through quality control at the end of the production line. True it isn't a Rolls Royce, but, if there is clear evidence, you can photograph it and take the matter to the small claims track of the county court if necessary to get a judge's ruling whether or not it is acceptable.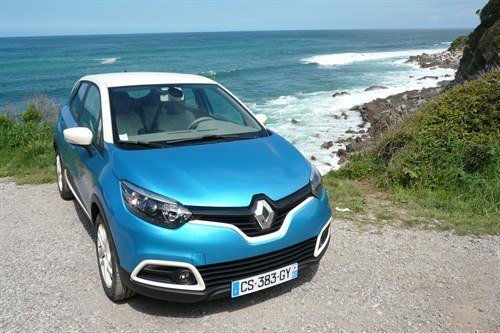 The big issue?
My son and his wife are close to buying a new car: either B-Max auto or, if funds will stretch, a Captur auto. They have been slightly put off the B-Max because of readers reporting issues / failures of the Ford Powershift box. Do you know if there is a known problem with the B-Max/Powershift setup that Ford is aware of? Or is it a case only hearing of isolated problems from readers but there is a large majority out there driving the B-Max/Powershift car with no issues at all.
GD, via email
The problem with the dry clutch Powershift in the Fiesta and B-Max is that the main shaft seal springs a leak and transmission fluid gets onto the clutch plates. And yes, it is a widespread problem that even exasperates Ford dealers. The Renault Captur auto also has an 'Efficient Dual Clutch' transmission similar to a Powershift and all of this type of transmission requires a fluid change every 3-4 years. So do CVTs in Hondas, Toyotas and Nissans. And now so do all torque converter autos with more then 6 speeds. The least likely to be trouble are the CVT in Honda's new HR-V and the 6-speed torque converter in Mazda's new CX-3.
Katastrophe
I have a new model Ford KA 1,242cc petrol, 11 months old, first reg 31/8/2014. Driving recently, it cut out and stopped. It still had ignition lights and turned over on the key but wouldn't start. I called the AA who diagnosed an electrical fault he could not fix and towed the car to my local Ford garage. After hearing nothing for two days I rang them to be told we don't know what the problem is. We are still investigating. I have declined a courtesy car due to an extortionate insurance excess of £1,000. What is your guess on the problem? And how long is a reasonable time for them to fix it?
AF, via email
A 2014 KA is really a FIAT 500. They had a few problems due to duff software to qualify for EU6. A software fix is now available to fix this, but a FIAT dealer will be a lot more familiar with it than a Ford dealer. (It later transpired that the timing belt had come off, possibly due to the water pump seizing. The KA needs a new engine.)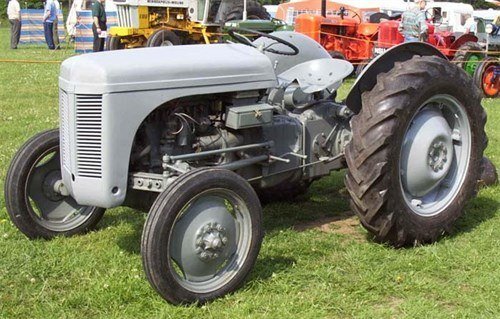 Manure student 
My son has 1952 grey Ferguson tractor in a 6-acre paddock. He has the tractor taxed and insured and uses it infrequently for grass cutting, tilling etc. However, about once a month (or every other month) he draws horse dung in an agricultural trailer from his land to a neighbouring farm to get rid of it on the farmer's muck heap. The distance is about 1/2 a mile. There is no financial benefit or gain in doing this. The trailer is not braked, weighs about 3 – 4 tons loaded and max speed is about 8 – 12 mph. The road is a little used country lane and it is done during daylight hours only." May I have your views on this please as we are very confused by all the information available?
DP, Lymington
You need to check the regulations for agricultural vehicles, but this will inevitably come under them. Government website: https://www.gov.uk/agricultural-vehicle-licences-and-fuel/  Independent advice: http://www.ringleader.co.uk/files/newsletters/guidetoagvehiclesonroad.pdf
Remember when?
Over a year ago, my wife had just exited a small quiet country village, south of Godalming on the way to work at around 8:15 am. Driving on the primary road, she was biffed in the side by a car emerging from a secondary crossroad. The air bags deployed in my wife's 2006 Corolla, and although not badly damaged, the car was economically written off insurance wise – air bags being expensive to re-install. Details of the accident recently surfaced again in conversation, and my wife mentioned for the first time that a witness thought the other party may of been using his mobile immediately before the collision.  My wife, shaken and disorientated at the time, and suffering from severe bruising, unsurprisingly recorded the time of the incident only approximately, and the issue was never followed up with local police using mobile call data. Her viewpoint was that without an accurate time fix, a mobile user could reasonably argue in their favour. Most current new vehicles can be interrogated for time data such as this, but for older vehicles, drivers require to record this info themselves.
JL, Petworth
Car ECUs don't necessarily record all of this data unless fitted with telematics or with a GPS camera system that would record the incident, precise location and precise time of the incident. That could then be used to interrogate the other driver's mobile phone usage records. Of course, if he had hand free Bluetooth, it still doesn't prove he was using a hand held mobile. Only a photograph would do that.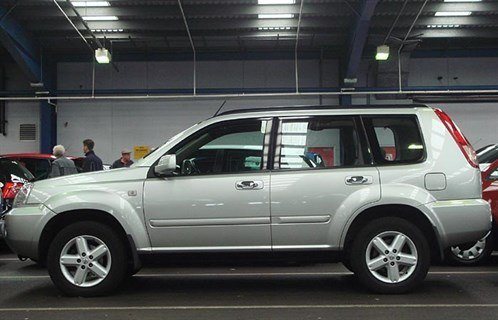 Suburban warrior
We currently have a 2004 Nissan X-Trail 2.2 SVE. Travel to and from work is 5 miles each way. As there is no DPF we haven't had any problems with that side of things. We have 2 children and 2 dogs and take occasional holidays and trips to the park. We live on a rough, pot-holed road with plenty of road humps in the vicinity. Access to my work is up and down a very steep road that can be difficult in winter without 4WD even though we are suburban, not rural. Replacement
budget is up to £25k. We are concerned about possible diesel taxes, DPF and new car taxes in 2017. We are looking at the Mazda CX5 and the Nissan Qashqai. What would you recommend?

PR, via email
The strange thing about the original X-Trail is it became very unreliable for a while, then they all seemed to get fixed, complaints died down and you still see scores of them trundling down the motorways towing caravans. New taxes from April 2017 will not affect anything first registered before then, so that isn't a worry. Both the CX5 2.2 Skyactiv diesel and the Qashqai 1.6DCi (NOT the 1.5 DCi) have manifold in head engines that don't need AdBlue for EU6 so you should be all right with them. I think the CX5 is the better vehicle, but I wouldn't get into a fight arguing about it. They are both good.
Involved in a bunch-up
I use the M25 every weekday to drive from J18 to J30, and return. I find that most days at various times, and junctions the speed restriction lights come on, yet, proceeding along the motorway, there is very rarely any visible sign of reasons for the restrictions. Would this be a way of forcibly slowing traffic down? Otherwise why would a normally flowing road suddenly bunch up and cause, what appear to be unnecessary delays.
RP, via email
The system is automated by sensors in the road surface that detect traffic flow ahead and slow approaching traffic accordingly. The idea is that bunching is safer than allowing fast traffic to suddenly run into the back of slow traffic.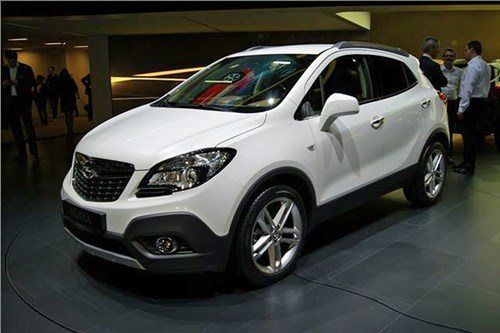 Unfairly Mokked
I bought a brand new Vauxhall Mokka 1.4T petrol 4WD from my local dealership in Bolton in March 2014, with a 'lifetime warranty'. It had its first annual service in March 2015 at Bolton Vauxhall, odometer reading 8,241, with a clean bill of health. On 7th May I was unable to engage any gear with the engine running. The AA conveyed it to my dealership who remedied it under warranty. The job sheet indicated 'freed clutch disc and tested'. Odo reading 9,079. On 21st July the vehicle gradually lost power when driving in any gear and I took it to the dealership. The technician attempted to move it in first gear and it would not move. Odo reading 9,926. I was told over the phone that the clutch was 'burned out'. They later told me that Vauxhall HQ had been sent photos of the parts and there was no visible defect. Therefore the warranty was invalid. They have quoted me £1,211.27 to replace clutch complete with flywheel. I asked what the cause would be, but they were non-committal. I can only assume there is an inference of incorrect driving, so I gave them an accurate summary of my driving record: I learned to drive with Lancashire Police in 1962 and I have had an unblemished record since. I have owned 10 new vehicles in the past 30 years without any such problems. Can you advise as to possible cause and why the warranty is invalid on such a new car? I am 81 years old.
RP, via email
Clutches are not covered for more than 6 months under warranty dur to the potential for destruction by driver abuse. But it's possible that the clutch slave cylinder failed and this would give the same symptoms of a burned out clutch and DMF as if the driver had been slipping the clutch. So demand the return of the clutch slave cylinder for testing when the job is done.
Smoker's cough
My son in law owns a VW T5 T130, which has developed an intermittent fault, loss of power and black smoke from the exhaust. This is sometimes short lived and at others it prevails for longer. The T130 community seems to have many members experiencing the same or a similar problem and the VW owners website has many comments as to what the solution may be: change the injectors, change the turbocharger; some have spent £2k-£3k trying these various remedies to no avail. A recent comment concerned a sensor fitted to the exhaust system as the likely source of the problem. What do you reckon?
AM, via email
Failed turbo bearing oil seals. But also needs new turbo oil feed pipe and oil return pipe because they are probably choked with carbon.
Comments
Author

Honest John
Latest