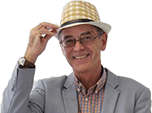 Your best questions of April 2018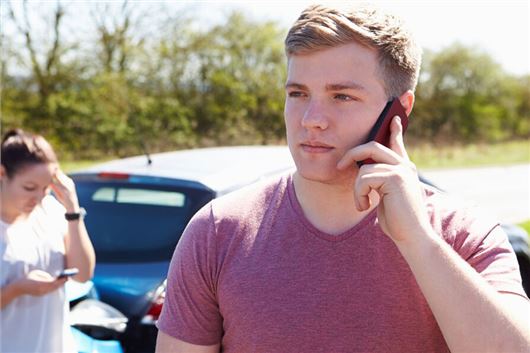 Published 01 May 2018
We had lots of great questions from our readers last month. From stolen cars to to wing mirror queries, here are the best 10 Asks from April.
Ask HJ
I live in Northern Ireland - after we leave the EU, will my UK insurance be valid if I drive over the border?
I currently live in Northern Ireland and I'm covered by GreenFlag. After we leave the EU, if I drive over the border to Eire, will I technically be in Europe? If you follow this logic, will I be covered by my UK insurance? If I need GreenFlag, can I use them in the south of Ireland?
Yes, but you will find that the contract will be amended and reworded to suit. Currently, there are negotiations ongoing in Parliament for this, and for driving licences. Technically, the EU licence will no longer be valid and, as a result, a lot of complications are going to arise.

More Questions
Ask HJ
I had a collision when overtaking a car that was turning right - can I be held liable if they weren't indicating?
Can I beheld liable for an accident at a junction in which I overtook a stationary car that was turning right. I did not see them indicating
Yes, you should be able to stop in the distance you can see and take all precautions to make sure your path is clear before proceeding. It does depend on road layout, road markings and street signs. It may well be that they were in a lane that they shouldn't have been, so it's worth checking. The case law around this scenario generally falls around similar incidents with motorcycles, i.e. Pell v Moseley (2003). The Claimant was riding a motorcycle along a single carriageway with one lane of traffic in each direction (60mph speed limit). The Claimant was travelling behind the Defendant, whom he intended to overtake. The Defendant intended to turn right into a field to attend a motorcross event. As the Defendant attempted to turn right, a collision occurred between the Claimant and the Defendant. At the first trial of the case, the judge found fully in favour of the Claimant. The Defendant appealed and, on appeal, both parties were found equally to blame and liability was awarded on a 50/50 basis. The Court found the Defendant negligent as they had failed to indicate and failed to notice the presence of the Claimant's vehicle before turning right. The Claimant was negligent in failing to notice that the Defendant's vehicle was slowing down and, given the Claimant was aware of the event on the right, he should not have attempted overtake when he did.

More Questions
Ask HJ
My car was stolen using a car key stolen from my house - why was this settled as an at fault claim?
We were burgled at Christmas and our car was stolen using my wife's car key. This has now been settled, but it's been registered as an at fault claim. How is the theft of a locked, alarmed and secured vehicle during a break in from a locked and alarmed home my fault? How should I challenge this?
A fault claim doesn't necessarily mean you are at fault for the loss, it means there is no one they can claim from. Unfortunately, there's not much you can do.

More Questions
Ask HJ
Is driving without a wing mirror illegal?
The driver's side wing mirror on my daughter's Honda Jazz has been broken (she caught it on a post while reversing). She has it taped up and cannot see to the rear of the car in it. A replacement is £300+ from a Honda dealer and not much less elsewhere. Is this illegal and an MoT failure?
Yes, it's illegal. It's not illegal to drive without the passenger side wing mirror, provided the other two mirrors (offside wing mirror and interior mirror) are intact. However, you legally need two working mirrors and one must be on the driver's side. It's also a definite MoT failure and actually quite dangerous these days. You might be able to get a used replacement on eBay or from a used parts consolidator.

More Questions
Ask HJ
I was given a hire car after an accident - am I responsible for the £2784 bill if the other insurer refuses to pay out?
On 8 August 2017, my car was hit from behind while my husband was driving. The other party fully accepted liability. When reporting the incident to Saga, I was passed onto Claimfast and I spent the best part of three hours on the phone going over the details. I was finally passed onto Enterprise Car Hire to arrange a replacement vehicle. The hire was for 10 days and, of course, now the third party insurers are refusing to pay the charges of £2784, which includes £1136 for the reduction in the vehicle's value. I only discovered these charges last week when their solicitors sent me a case information pack to complete. So, could you let me know if I am now committed to helping Claimfast in their pursuit of these charges? I'm not really comfortable with assisting such an organisation in this respect, and would be very grateful of your advice as soon as possible.
You are now committed to Claimfast because you are liable for the above charges, they are claiming them back on your behalf. You need to read your contract very very carefully. The charges are not disproportional (dependent on the vehicle hired) to what I would expect. It would appear they are doing everything correctly. If they have spent as long as you have advised on the phone with you, they should have covered all of the bases to ensure a successful claim.

More Questions
Ask HJ
I was sold a car that still legally belongs to the previous owner - what do I do?
I bought a car from a major dealership and informed them it would be used as a taxi. I told them I needed to book the car in for its taxi test in five days, which they said was fine and that the car would be ready the day before. I booked the test and arranged the insurance to start from the day I picked the car up. I handed back the taxi I was renting off the taxi rank, informing them that I would no longer require it as I would have my own car in a couple of days. Two hours before I was due to pick the car up, the dealership rang me to say they hadn't got the logbook. They couldn't tax the car, I couldn't take it off site. I now have no car and it's booked in for the test. The taxi rank have let my old taxi out for rent and haven't got another vehicle for me. The DVLA have told me that it's six to ten weeks to be able to tax a car without a V5. So, basically they sold me a car that - as far as DVLA are concerned - still belongs to the previous owner even though he traded the car in with the dealership for a new car. Where do I stand?
Entirely the dealer's responsibility to keep you on the road and working or compensate you for loss of income until the new car is registered to you and tested. Inform them that if they do not supply you with a car that you can use as a taxi you will use Small Claims to sue for consequential loss of income: https://www.gov.uk/make-court-claim-for-money

More Questions
Ask HJ
Can I reject an approved used car because it was knowingly sold to me with unresolved MoT advisories?
I bought a 2015 Skoda Yeti under Skoda's approved used scheme. I was not shown the MoT certificate or made aware of any issues before paying for the vehicle. On handover, I saw the MoT certificate, which had two advisories: 'Front right tire 2mm bald outer edge - immediate attention' and 'Front pads worn 70% rear pads worn 50% - immediate attention'. Neither of the advisories had been rectified. I called Skoda customer service, who have called the dealer with my complaint. I'm now waiting to hear back. I drove it for one day and, in the evening, I heard scraping from the front right brake - which is assume is the wear indicator - and a intermittent rubbing sound from the engine compartment. They've sold me a an approved car that's an imminent MoT failure, which seems misleading. In addition, I was not given a copy of their multi-point checklist, which I was supposed to. I returned home and stopped driving it as soon as I heard the brake wear indicator. Where do I stand? I would like to reject the vehicle. I have a baby boy due in three weeks (as the dealer is aware) and I'm not happy to pay for the fix myself or drive a car with these issues. I'm considering taking it to an independent garage to check for further faults before I drive it more.
Yes, in theory you can immediately reject it as "not of a satisfactory standard". The dealer may offer to fix all of the issues, but, in theory, under the Consumer Rights Act 2015, you don't have to accept that because you might not trust a dealer who knowingly sold you a dangerously sub-standard car. See: https://www.honestjohn.co.uk/faq/consumer-rights/

More Questions
Ask HJ
My car was towed while awaiting repairs - should the garage pay for the fine because they parked it on the road?
My car has spent several weeks at the garage waiting to be repaired (parts coming from the US) in the mean time the tax and MoT had expired. I didn't think this was a problem because last time I saw the car it was parked up in front of the garage. At some stage they parked it in the road and it was towed away to the pound, which was my fault apparently for not telling them the tax had run out. I've paid the release fee and they have paid for the recovery truck to get the car back. I understand from the DVLA that I have a penalty/fine in the post for unpaid tax. Is it my fault, i.e. should I just pay the fine, or does the garage have a duty of care to look after my vehicle?
It's worth pleading with the the DVLA that your car was with a garage waiting for parts and the MoT had run out so it could not be re-taxed. You had no idea that the garage would store it on the road.

More Questions
Ask HJ
A pedestrian was knocked over by my car at 10mph - why has my premium increased although neither of us claimed?
Back in September 2017 I was involved in a collision. I was in a 20mph area, in slow moving traffic (so doing around 10mph) when a young pedestrian walked out from behind a stationary bus without warning. There was no damage to my car and the pedestrian got up and walked off. I had to chase after them to check they were okay and to exchange details, which they refused to do. They did not want to report the matter. Knowing my obligations, I reported the matter to the police and my insurer. Six months have lapsed and my renewal premium has arrived, with an increase of nearly £100. I contacted the insurer based on previous advice I have seen on HJ and confirmed that no claim had been made by the third party and I certainly wasn't making a claim (I had notified them for information only). They stated that while they were waiting for a report from police they could not close the matter and that a claim could still be received. I have said I want to raise a complaint because I do not feel I have been treated fairly. Do you have any further advice or suggestions?
They are abiding by the regulations. A claimant has up to six years to make a claim (statute of limitations under EU law). If the other party refused to exchange details, ask your insurer if they have had any contact, as well as what limit they apply to waiting for any notification of a claim. Tell them that you notified them for information purpose only and that you were in no way making a claim. You insist they close this notification down and reinstate your policy until which point they have any communication from the other party. Raise a complaint and then complain to the Financial Ombudsman Service.

More Questions
Ask HJ
I scraped an old van that was illegally parked - do I have to pay for the ridiculous amount he's claiming the repairs cost?
I accidentally scraped against a 2002 van with my van and knocked the rear light cluster off. It was parked in a 'Keep Clear' spot behind an auction house on a one-way street. The street was very narrow and manoeuvring was tight. The owner of the van says I did £480 worth of damage to his van, which I have disputed. He was very abusive on the phone and demanded I pay for a lot more damage than I will admit too. I've not given him my insurance details because he didn't ask for them at the time. His van is worth £200 when I checked it's value online. Where do I stand?
You are legally bound to provide your insurance details, it's an offence not to. If he's asking for £480 then you're probably getting away lightly. You damaged his van, not the other way round. You are liable to be taken to court for the damage to his van, an alternative vehicle whilst his vehicle is being repaired and his loss of earning whilst he sorts everything out as result of your negligence. On what basis did you dispute his cost? Was it inspected by an independent engineer/bodyshop, or did you just decide it was too much? Advise him that you would be interested in paying for the damage yourself (if you are). Then ask if he would obtain a quote from a reputable bodyshop. However, regardless of whether you pay for it yourself or not, you must legally notify your insurer of the accident.

More Questions
Comments
Author

Georgia Petrie
Latest