Your best questions of August 2018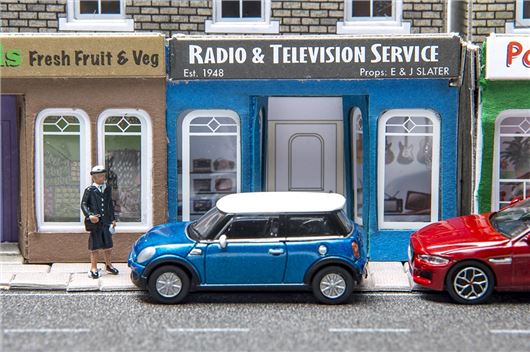 Published 01 September 2018
From dropped kerb parking fines and towing uninsured cars to consumer rights and keyless entry theft prevention - here are our top 10 questions sent in by readers in August.
Ask HJ
My van rolled into another car, will my insurance cover their repairs if I wasn't technically driving at the time?
My van failed its MoT a few days ago, so I've been doing the work myself to get it passed. I finished it today, but as I let it back off the jack it started rolling forwards and hit a parked car. I wasn't driving it (the keys weren't even in the ignition). After the accident I took it for it's MoT and it passed, but the car it rolled into earlier wants to go through the insurance to get their car repaired. Will my insurance company pay out for their repairs?
Yes, they will. It is an accident. They have a third party liability to anyone who claims from your policy.

More Questions
Ask HJ
I bought a car from a classic car auction that turned out to be dangerous - do I have a claim?
I bought a car from a classic car auction described as maintained regardless of cost. It turned out to be in a dangerous and unroadworthy condition. The car was entered by a motor trader. Do I have a claim?
Under the Sale of Goods Act (1979), goods should match their description and be of satisfactory and fit for purpose. However, if you buy at auction you can often lose these rights as the goods are secondhand, you have the opportunity to inspect them before purchase, and you are told the Sale of Goods Act doesn't apply - most auctions include this in the fine print so you'll need to check your paperwork. Start by contacting the auction house to see if this issue can be resolved. If not, contact Citizens' Advice (0845 4040 0506) as you'll need to look at whether the car was dangerous and/or the auction company was negligent or that they made a false statement in order to get you to buy the goods. Make a note of everything that's happened so far and keep all your paperwork together - you'll also need to keep a diary of everything that happens as this dispute plays out, including who said what and when etc, send any postal correspondence by recorded delivery.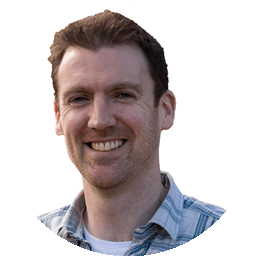 More Questions
Ask HJ
I'm 16 and want a motorcycle - can I legally put a 50cc engine into a 125 supermoto until I turn 17?
I'm 16 years old and want to get a motorcycle. I like the Supermoto style, but 50cc Supermoto are so expensive and I would grow out of it quickly. I was wondering if I could buy a 125cc Supermoto and put a 50cc engine into it. Would it still be a legal learner bike for me?
I don't really see the point in swapping engines. The work involved wouldn't be too hard, but I suspect a 125cc would still be classed as having the larger engine by the DVLA unless you went through all the hassle of re-registering it as a 50cc. You'd then have to do the same again when putting the 125cc engine back in when you turn 17 and gain an A1 licence. So, it would be legal to make the engine swap, but (as well as the hassle of the paperwork) insurance could also be a problem, especially if the bike is still registered as a 125cc machine that would be illegal for a 16-year-old to ride on the road. It's far better to buy a cheap 50cc bike and wait until you're 17 to get a 125cc supermoto. Insurance is going to be pricey on a supermoto either way as they are among the most stolen bikes, so probably best to wait a year to gain some no-claims on cheap 50cc bike.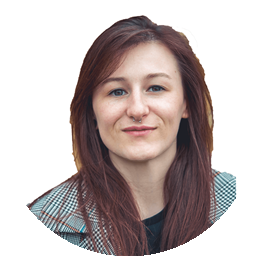 Answered by
Georgia Petrie
More Questions
Ask HJ
Will putting my keys in a biscuit tin prevent my car from being stolen?
I put my key fobs in a small biscuit tin in the house. Is this just as good as a Faraday Bag I could buy online?
Yes and no. The biggest problem you'll have is sealing the box completely. Aluminium tape should solve this issue, as would wrapping aluminium foil around the key or tin. Testing to see if it works is very simple: stand next to your car to make sure it opens when you're near. Then lock it once, put the keys in the tin and try opening it again. If it stays locked then your tin is acting as a Faraday Cage. Though if you have to tape and untape it every time you want your keys then it might be worth spending £7 on a Faraday Bag that you can just open and close...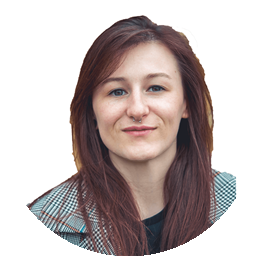 Answered by
Georgia Petrie
More Questions
Ask HJ
I let a passenger out at an airport zebra crossing and received a penalty - should I ignore it?
In October 2017 I took a business visitor to Birmingham airport to catch a flight to Sweden. As I made my way around the perimeter road I had to stop at a pedestrian crossing to allow people to cross the road. At this point my visitor decided to get out of the car and walk with the other pedestrians to the terminal. I subsequently received a demand from the company that runs the airport parking demanding £100 for dropping off in an undesignated area with the accompanying photos that clearly show my car stopped to allow the pedestrians to use the crossing. I have steadfastly ignored the demands which were then passed on to a collection agency who upped the "fine" to £160 with ever more menacing demands and threats to go to court. I have ignored all of these also as I believe the demand to be unfair, unreasonable and disproportionate in law as I have clearly not caused a problem. Interestingly the latest demand is now for just £70 - is this a sign that they realise they do not have a case? My instinct is to stand my ground and to continue to ignore all of these demands - is this the correct tactic or should I now respond in writing?
They are basing this on the Supreme Court ruling in Beavis v Parking Eye November 2015 that basically gave private parking operators the right to impose "reasonable" conditions and "reasonable" penalties for breaching them. That is the law. And you did stop to let someone out on the approach to a zebra crossing that is an offence on a public road. So I don't think you have a case. A Private Member's Bill to impose greater controls over the private parking operators had its second reading in February and gained widespread cross party support but has yet to become an Act.
More Questions
Ask HJ
Is it legal for me to tow my friend's uninsured classic car to a garage?
I have been asked by a friend to tow his 1976 Volkswagen Beetle to a specialist garage for repair. The Beetle is not MoT'd or insured. It's MoT exempt and not running. I have a recovery A frame and will be towing it with a T5 Transporter. I'm not 'in the trade'. I will have a light board attached with the vans registration and 'on tow' signage. Is this legal?
The law views towing with an A-frame equivalent to towing with a trailer. The rules on what you can tow, depend on when you passed your driving licence. If you passed your car driving test on or after 1 January 1997 you can drive a car or van up to 3500kg maximum authorised mass (MAM), towing a trailer of up to 750kg MAM. But you can tow a trailer over 750kg MAM as long as the combined MAM of the trailer and towing vehicle is no more than 3500kg. The Beetle weighs about 800-850kg so you should be under the limit for towing. However, you'll be over the A-frame 750kg limit and will, therefore, be required to having either working brakes on the Beetle or inertia braking on the A-frame. The A-frame must also allow reversing without drag and, as a safety precaution, the A-frame car must also automatically brake to a stop if A-frame and tow car became detached from the tow vehicle. The tow hitch (also known as the drawbar) must be prevented from touching the ground and the A-frame and car should retain some 'residual steering'. And just like when towing a trailer, the tow vehicle must also be able to supply the car connected by A-frame with electricity so its road lights function correctly, including its indicators and sidelights when it's dark. While the car being towed will have its own number-plate fitted, this must be covered by the number plate of the tow vehicle when attached to the A-frame. Legally, the length of the tow vehicle and the vehicle being towed must not exceed seven metres (not including A-frame). As the Transporter is just under five metres and the Beetle is 1.6m you will also be within the law. However, my understanding is that if the Beetle's wheels are on the road then it will need to be taxed an insured. And, while it doesn't require an MoT, to be insured it must be roadworthy. Which leads us into something of a grey area. I'd suggest your friend with the Beetle checks with his insurer about cover while the car is being moved - and you'll also need to check with your insurer regarding their policy on towing with an A-frame. Until you've answered those questions, you won't know whether it's legal or not.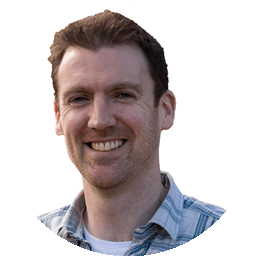 More Questions
Ask HJ
I have just discovered that my used car was sold to me with the DPF removed - who is responsible?
I bought a used Jaguar XF from a garage a year ago and it has just failed its first MoT since I've owned it. On investigation, it turns out that the Diesel Particulate Filter has been removed at some point and the engine control unit hacked to ignore the missing DPF. The garage I bought the car from is claiming it's not their responsibility as the car passed an MoT before they sold it, however I was of the understanding that it's been illegal to sell a car with the DPF removed since 2014. What are my options? I had to spend £450 at a diesel specialist to determine the filter was removed and now face a bill of thousands to make my car roadworthy again. Surely the garage has a responsibility to repair my (illegal) car? If they had an MoT performed last year and it passed despite a missing DPF then surely that's something they need to take up with the MoT centre, not pass on to me?
Your understanding is correct and it was illegal for the garage to have sold you the car with the missing emissions equipment, so your right is to have the dealer buy the car back from you at market value or pay for it to be fixed. These are your rights: https://www.honestjohn.co.uk/faq/consumer-rights / This is a link to Small Claims: https://www.gov.uk/make-court-claim-for-money / And this links you to the law on emissions equpment: https://www.gov.uk/government/publications/modifying-your-vehicles-emissions/modifying-your-vehicles-emissions-the-legal-safety-and-health-implications / to quote, "Under the Road Vehicles (Construction and Use) Regulations (Regulations 61(7) and 61A(3)) and the Road Traffic Act 1988 (Section 42) it is an offence to use on a road a vehicle which has been modified in such a way that it no longer complies with the air pollutant emissions standards it was designed to meet."
More Questions
Ask HJ
I unknowingly sold a car that had outstanding finance - what can I do?
I sold a car three months ago, which I'd bought privately two months prior as a fixer upper. I occasionally fix cars as more of a hobby than as a money maker. The car was a non-runner when I bought it. The buyer has now been contacted by a finance company saying that the car has owed funds of £2500, which were not cleared by the owner before me. I asked at the time of purchase if it was finance free and if it had been declared a write off. The guy said it was all clear and seemed very genuine. I then did a HPI check myself, which came back clear, but I hadn't realised until today when I've looked at it again that the HPI check I did does not cover finance searches. I spent a lot of time and money fixing this car up and sold it in the best of faith. I had no idea about the finance, but the company want the debt paid or the car back. From what I can gather, they are not overly interested in chasing the guy I bought the car from. I sold the car for £1800, but I'd spent nearly £1200 fixing the car up as it was in a very poor state. I made no money out of the car, only just about covering my costs and now buyer and I are stuck in a stalemate. Can anything be done as neither of us are in a situation to pay off the finance? I have the guys details I bought the car off but he's not replying to me.
This is legally called a 'chattel mortgage' or more commonly a 'logbook loan' . They are often not registered with people like HPI and Equifax. The vendor has effectively stolen your money by selling you a car he does not own. So what you need to do is bring a private criminal prosecution against him. The police and the CPS are unlikely to help you, but you can do this yourself. You will need a good solicitor. Unfortunately, the type of person who borrows £2500 against a car then re-sells it is unlikely to actually have any money or any assets, so think carefully before you do anything.
More Questions
Ask HJ
My car's radio can't seem to pick up any stations abroad - how can I remedy this?
The DAB radio in my 2010 Ford Mondeo 2010 works perfectly in Britain, but seems to get zero signal when I drive abroad (France, Switzerland, Italy and Spain). It doesn't pick up a single station. I've asked various Ford garages for help, but none have been of any use. Do you know if there's a way to adapt the DAB radio to the frequencies used abroad? In Switzerland, FM is going to be cancelled soon and DAB will be the only way to get the radio and traffic announcement when you drive.
DAB Digital Radio launched in the UK in the 1990's and most digital radio stations in the UK currently use this version of the DAB standard. DAB+ is a newer version of DAB and has been used in some European countries for some time. DAB+ is more efficient than DAB, allowing more stations to be broadcast and in higher quality. Your Mondeo's radio, likely a radio which can only receive DAB, will not be able to receive DAB+ stations. However, DAB+ sets are 'backwards-compatible' and will receive both DAB and DAB+ stations. As far as I'm aware, you can't adapt your current car radio - but a device like the Pure Highway 600 DAB radio, which offers DAB+, should do the trick (though it's slightly more expensive): https://kit.honestjohn.co.uk/reviews/review-pure-highway-600-dab-radio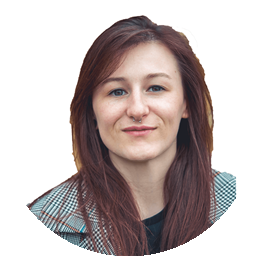 Answered by
Georgia Petrie
More Questions
Ask HJ
I got towed for parking in front of a dropped kerb, but it wasn't an entrance to a driveway - can I contest this?
I parked in a street with no restrictions, but was towed away. I was told I parked in front of a dropped kerb. There was no driveway or entrance and no white lines. Is it legal to tow my car away as well as issue a ticket? Do I have grounds to contest this?
The Highway Code's Rule 243 states that you should 'not stop or park where the kerb has been lowered to help wheelchair users and powered mobility vehicles, or where it would obstruct cyclists except when forced to do so by stationary traffic.' Parking a vehicle fully or partially across a dropped kerb is classed as an obstruction and either the police or local council can enforce the contravention.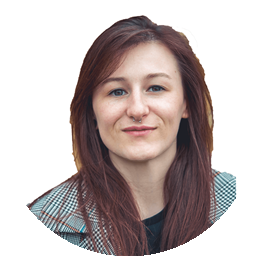 Answered by
Georgia Petrie
More Questions
Author

Georgia Petrie
Latest