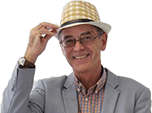 BMW i3 (2013–)
Last updated 23 January 2019
Dimensions
Length
3999–4011 mm
Width
2039 mm
Height
1578–1598 mm
Wheelbase
2570 mm
Boot Space
1100–260 L
Interior
The rather odd styling of the i3 may not be universally popular but it the rather upright shape does mean plenty of interior space. The real highlights are the clever coach doors which mean access is incredibly easy, especially for those getting into the back. Because of the strength of the carbon fibre body, there's no need for a central pillar, allowing BMW to take advantage of the Ford B-MAX style pillarless design.
The interior is very spacious and even rear passengers get good headroom and reasonable legroom, helped by lightweight and slim seats. When you remember that this car is only four metres long it's even more impressive. While this may be an electric car, BMW hasn't gone for a wacky interior, instead the i3 has a clean and classy design. It's not at the expense of practicality or usability either with good storage, an easy to use navigation/control system and well laid out buttons.
The cabin is dominated by the large screen on top of the dashboard - that has all the on board systems and menus as with any BMW with iDrive. While instead of standard dials, all the key driver info is displayed on a smaller screen behind the steering wheel. BMW has kept it nice and simple so you see your speed, trip and most importantly - your range.
The quality of the finish and the materials used is everything we've come to expect from BMW. It feels solid and durable, yet is still comfortable. There are nice details too like such as where the carbon fibre has been left exposed in certain areas. It's certainly like nothing else on the road. There are also different 'themes' available for the interior such as Loft, Lodge and Suite. So for example Lodge includes eucalyptus wood trim and a wool fabric on the doors. It gives the rather minimalist interior a touch of warmth.
The boot isn't overly big at 260 litres but it seems larger when you're loading it up and there's more than enough room for everyday needs. - you can get a couple of cabin suitcases in there no problem. You can also drop the back seats for bigger objects.