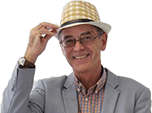 A pothole damaged my car's alloy - if I claim from the council, will my insurance premium be affected?
I hit pothole and wrote off an alloy wheel. A number of other cars were similarly damaged in the 30 minutes I was there and the police attended the scene. My car is a 1999 Toyota Avensis Estate in good condition without a single scratch. I have had it 16 years and planned to keep it. The value can only be a few hundred pounds, but the type of wheel is no longer available. I have a claim form from the roads department. It asks for my insurance details. If I make a claim, will that affect my own insurance premium or NCD? If I should make a claim to the roads department, would it be unreasonable to claim for for four wheels on the basis that it would be unwise having one odd wheel? The cheapest alloys are about £300 for four, but is it likely a claim could write off my car?
Asked on by Mary-Anne

Answered by
Tim Kelly
It's not the council's fault the wheel is not obtainable, though you could argue for four wheels if they were of the same value as the one original. Damage to the wheel is not an accident under the Road Traffic Act, as such I would not be notifying your insurer. If you did, it will affect your premium and your No Claims. The council are self-insuring, and as such any claim against them for wheel damage does not go on CUE, the underwriting database. Get a quote from Toyota for a pro forma invoice at the last list price they have for the wheel and then claim for a new tyre, wheel balancing and a geometry check.
Similar questions

My friend's 21 year old son had a car accident on the ice last week. His car (a cheap old thing) was a write off, but no one else was involved. The AA driver who came to recover the car advised him not...

A driver recently pulled out from behind a parked car and hit my 2004 Audi A8 quattro. I've been offered £3400 as an uneconomical repair. My insurance is with Elephant UK and theirs is with Diamond, which...

I wonder what difference quoting annual mileages makes to premiums, unless mileages are enormous. I only do about 9000 miles a year. Would quoting 10,000 or 12,000 miles make any difference?