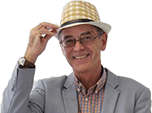 My son and I lost all our No Claims on a multi-car insurance policy - what do we do now?
Six years ago my son and I had full no claims on our cars, but when I got married my husband talked us into taking multi-car insurance out with Admiral. We were assured that we would all still build up our own No Claims Bonus. The time had come for my son to move away, and I'm also looking at other insurance companies, but when we ask for proof of NCB they are refusing to provide them for each person. Therefore my son and I have lost our NCB and have to start rebuilding it. Is this right? Obviously we would never have done this knowingly. Is there anything we can do?
Asked on by Ramonde Whittaker

Answered by
Tim Kelly
You would need to raise a complaint with the Financial Ombudsmen Service and advertising standards. What you need to do is request the recorded phone call for when you took the multi-car policy out, and use that as your evidence. What I would do is when you try to obtain a new quote, use your Admiral policy details as the contact for proof of NCB. Your details are already on CUE, the underwriting database. Technically, you should not need to provide proof of No Claims as they already have proof and access to that information via CUE. You can contact the Motor Insurance Database (MID) and request all the information they have on each of you, and it should show your no claims history.
Similar questions

Is the additional cost of NCD protection worth it given that I have nine years NCD?

I've been driving for 21 years and never had an accident until this year. I had 21 years of no claims discount, but it wasn't protected. This year I had two incidents, I was at fault both times. Now my...

I recently leased a second car and own a 2010 Hyundai i30 outright. I would like to give the i30 to my wife, but she only has a provisional licence. Should I retain both cars and simply add her to the...