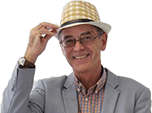 The installation of a black box ruined my son's car - what should we do?
My son bought a new Volkswagen Golf GTE in September for his commute to work. He changed his insurance to an RAC policy with compulsory Black Box. The car had played up a bit in the last few weeks and we were concerned that installing the black box might cause problems. We were right, it did. The box was installed on Tuesday and when he drove it to work on the Wednesday it played up. As the RAC installed it, they were called and said there was no problems. We arranged to take it in to the dealership on the way home and they have kept the car for investigations and analysis and lent him an Up in the meantime. When the service manager came to check the car this morning he found that it was completely dead; the battery had been flattened and it threw up a multitude of errors. When they tried to find the DIN socket to investigate the car, they found the installer had removed the DIN socket to attach the computer and butchered the car and hidden it up under the dash board. The service manager was horrified. The car is only coming up to seven weeks old. I'm horrified by the standard of care and way my son's car has been treated by the RAC. What do you think we should do? The installation appears to have effected some safety critical features of the car and my son is refusing to accept it back and wants it replaced with another car. It's been purchased in my name (as guarantor) and is on a private leasing arrangement with Volkswagen Finance.
Asked on by Medicinis

Answered by
Honest John
Your son has no rights against the Volkswagen dealer for this. All his rights are against RAC Insurance who wrecked the car by the manner in which they installed the Telematics black box. This is totally the responsibility of RAC Insurance and they are liable to replace the car with a brand new one. He does not have to accept it back after being repaired because of the potential problems this may lead to.
Related models

Funky little city car. Cheap to run with low CO2. Lively and fun to drive. Large enough for four adults.

Refined hybrid set-up. Comfortable and practical interior. Congestion Charge exempt.