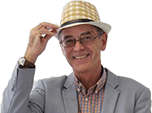 Mitsubishi Airtrek (2003 - 2006)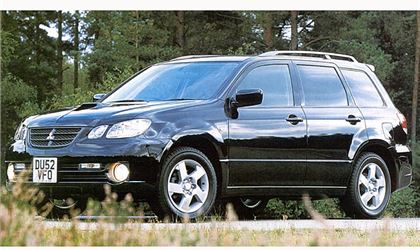 mitsubishi airtrek turbo-r
reviewed by PRASHIL PATEL on 27 July 2010
3
Tax/Insurance/Warranty costs
3
Cost of maintenance and repairs
4
Experience at the dealership
4
How you rate the manufacturer
perfect blend between a powerful sports car and a luxurious SUV.
MITSUBISHI AIRTREK TURBO
Do you have an affectionate with the SUV but you still find the performance as a duck accelerating on ice?, well worry no more because the Mitsubishi engineers at japan found another use of their legendary 4G63T engine derived from the lancer evolution sedans.
The engine landing right into the outlander/airtrek chassis combined with the INVECS II gearbox which has been honed to refinement in the gallant vr-4. Combined with the awesome turbo pressure of the engine and the perfectly matched gear ratios of the automatic gearbox power is rated at 240 BHP and 344 nm of torque.
Basically the engine, gearbox and drive train comes from the EVO 7 GT-A (automatic version of the evo 7).

THE ENGINE
The 16 valve 4 cylinder intercooled (double overhead cam) and turbocharged engine lifted off the lancer evolution 7 series makes 240 BHP @ 5000 RPM and hefty 344 NM @ 2500 RPM of torque. For those who are not familiar with what torque is, this airtrek turbo with its huge torque can be able to pull a lorry weighing almost 3200 kg (3.2 tonnes) at a mere 1700 RPM. That is quite impressive for an engine powered by petrol.
It has been perfectly matched with the gearbox ratios to provide seeming less on road passing power and speed. If you even accidently stray over 2750 RPM the turbo takes a huge breath and the airtrek grows bull horns and gallops forward as the turbo spits all its venom into the engine for bigger explosions. Pulling hard all the way to 7500 RPM redlines when time to change.
With its huge amount of torque this vehicle will cruise at a city speed of 85 kph at a mere 1250 RPM. At this speed the engine is so silent that you can "hear your hair grow!"
This engine is not new to Kenya as it has been in production since 1988, and beside there are many other models that featured this engine namely the gallant, rvr and the legendary lancer.
Spares are vastly available throughout Nairobi, and far as reliability goes as long as you use the recommended engine oil and change it at regular interval this mill is going to last more than you definitely.
In fact all the 4G63T engines I have come across all emit water droplets from the exhaust tip. Never rev the engine at a high rpm without letting the oil heat up!!

THE GEARBOX
Referred to as the INVECS II gearbox, it is known to learn adaptive patterns as you drive the car, this technology being called "fuzzy logic", therefore tailoring ever shift as smooth as possible.
In simpler words the gearbox learning your driving style and tries to mimic or adapt to it to make the shifting of the gear as smooth and swift as possible.
This particular gearbox has 5 forward gears and a reverse. It can be operated as a clutch less manual transmission either via the gear lever or the up (+) and down (-) buttons on each side of the steering wheel.
It can be left in drive for operation during jam and engaged if wanted into manual mode for one of those B road blasts, and the gearbox will be there right up with your demanding ramming home the gears as you want.
Left in drive the gearbox will shift up at 5400 RPM even with the acceleration pedal fully depressed.




THE CHASSIS AND DRIVE TRAIN
Being a permanent four wheel drive vehicle the front and rear diffs are open with a locking central viscous diff, there for power distribution is roughly 50:50.
The chassis also does a good job of matching up to the immense g-forces that this vehicle can generate being quite responsive when it matter. Thumbs up for this factor to the airtrek turbo because not many SUVs in this category do sporty handling most of them are biased towards comfort and cruising.
Although due to the SUV layout of the airtrek turbo, the centre of gravity is high compared to a similarly powered saloon car however, do not worry there is no chance of this vehicle over turning.

THE STYLING AND DESIGN
Based on the outlander the front has been changed to give a more aggressive look. Check the photos and imagine having one of these in your rear view mirror flashing at you tell you to move the hell out. Upfront are HID lamps (optional) along with rally style fog lamps.
The metallic pearl black paint on this particular car is excellent, though it quite a task taking care of this colour but one you have it gleaming you will attract quite some attention on your local high street with its flared wheel arches.
It has often been said by journalists around the world that the airtrek looks like a jacked up five door estate car. Combined with these 17 inch rims on low profile tires and an excellent bodykit this vehicle looks like a rolling street fight, especially when you see the stylish bonnet scoop on the bonnet you realise that this packs more than just an engine!





THE INTERIOR
It is a completely standard interior; normally it is at this factor where the Japanese cars fail but the airtrek surprisingly has a quite decent interior that tends to be appeal before you touch it, that cause it looks like leather from far. One nice touch is the analogue clock right in the middle enhances craftsmanship.
The gear level is dashboard mounted therefore making it within easier reach for the driver and extra room. The various gauges can be ordered with red on white or red on black colours. The front seats are semi bucket seats being able to recline fully. There are also plenty of cubby holds so that you can store away your belongings without worrying about them. Another nice touch is the chrome on the door opening handles from the inside. Standard equipment of the Mitsubishi airtrek turbo includes a kenwood mp3 player unit with a 6 disc cd changer connected to six speakers around the cabin.
On this test vehicle which is the top spec unit it has a sun roof and a moon roof which is a good extra that makes driving an acoustic pleasure.

SAFETY AND PRACTICALITY
The airtrek/ outlander have been rated as a 4 star vehicle by the euro NCAP tests of crashing. This is quite a solid car as it also weighs in at 1560KG NET, therefore there is magnificent road holding and response from the chassis.
Practically speaking I personally find the boot too small , although you can have a family of five along with a dogs seated comfortably there would not be quite enough room for your language.
One neat touch is the hiding away of the spare wheel in the boot floor meaning that when you get puncture you do not have to lift the vehicle up to access the spare wheel, you simply lift up the boot floor and the spares wheel can be picked up from there as if it's just like a piece of grocery.


OVERALL CONCLUSION
Being a vehicle in Kenya most buyers will say that the ground clearance of 160mm is too low, and that it is a Mitsubishi therefore you will not get your money back when it comes to selling it. However I think that no one would want to sell this vehicle once they have it, apart from financial reason.
Although the spares are available and are relatively expensive compared to those of say a similar Toyota, you do not need to change them that often.
This car makes a statement about you when people see you driving it, they know that the driver is interested in performance satisfaction. If you can live with the fuel consumption of 7KMs per litre in town, currently there is no car that combines affordable turbo power with this level of convenience not even the forester turbo. This vehicle's gear ratios make overtaking such a breeze that even the smallest of gaps are fulfilled due to virtually no turbo lag.
The Mitsubishi airtrek turbo is a car that is soo at home on the racetrack as it is on the normal country roads.
Personally I would recommend it as a family vehicle.
Write your review
About this car
Just reviewed...