Mitsubishi i (2007 - 2011)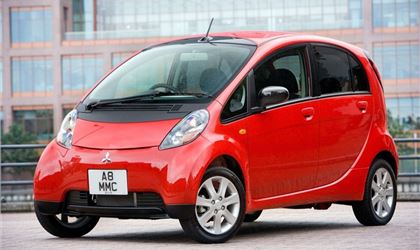 0.7 Turbo
reviewed by Brubaker on 13 May 2013
3
Tax/Insurance/Warranty costs
1
Cost of maintenance and repairs
2
Experience at the dealership
2
How you rate the manufacturer
5 year update.
Coming up to 5 years now I thought an update on this car would be useful as they come downwards on the used car market - what expenses can you expect, etc.
Well I stand by all my original comments re enjoyment, practicality etc. I would add though in answer to some other review that, other than the dreaded crosswind problem (ever driven an original beetle?) motorways have been no problem. At 70 it will run all day and have quite a bit still in hand for overtaking. Problem is that most folks run at 90 plus in my experience. I have a theory that if you were to travel at a vastly illegal 140 someone would want to overtake you!!! So in the real world the "i" is still great for ALL legal motoring. Still fun and still brings that smile to the face.
So far, so good, but there are downsides.
Mitsubishi never imported any more than that initial 300 so it's very much now in the same realm as keeping a 'vintage' car on the road. Servicing has to be left to a Mitsi specialist. There are no d.i.y. manuals or even an official workshop manual available to us. Parts are similarly rare as hen's teeth although some are coming on the market like brake discs. Strangly the front pads are common to a number of other cars e.g. Suzuki Alto so those are readily available.
At 29,500 miles I've just fitted the third set of front discs and pads myself - parts from 'Car Doctor' cost a total of less than £80 but the corrosion of the originals was ridiculous. Now the exhaust back box is leaking and it's casing has badly corroded - NO one seems to have an aftermarket system and Mitsubishi want a mind blowing (slightly less than) £500 for the box and a gasket - this does not include fitting. We had the bonnet problem which was done under warranty at six months old but is just starting to come through again. The wiper blade at the front has not been renewed but the rubber has - twice - at around £10 a time. Petrol consumption is still averaging out at 42 mpg but most of our motoring is NOT in town and generally a short run is 20 miles, more likely 75 to 100 miles.
Reluctantly due to it's age and rarity plus the spares and servicing costs I could not advise anyone to buy one at this age, all are now 5 or 6 years old and I'm afraid will become a liability.
Experience with Mitsubishi as a company has been mixed, initially they don't seem to care a jot but persistence has occasionally paid off and I haven't given up hope on some help with that exhaust - we'll see. The current Mitsi range though is uninspiring and dull and the dealerships similar so would I recommend Mitsubishi - NO!
reviewed by Sluggy on 14 October 2012
reviewed by keepyercool on 26 May 2012
reviewed by paulm99 on 3 April 2012
reviewed by Brubaker on 26 November 2010
reviewed by KKM on 8 August 2010
Write your review
About this car
| | |
| --- | --- |
| Price | £9,149 |
| Road Tax | C |
| MPG | 54.6 mpg |
| Real MPG | 69.4% |
Just reviewed...