Volvo offering one year's free electricity to buyers of plug-in hybrid models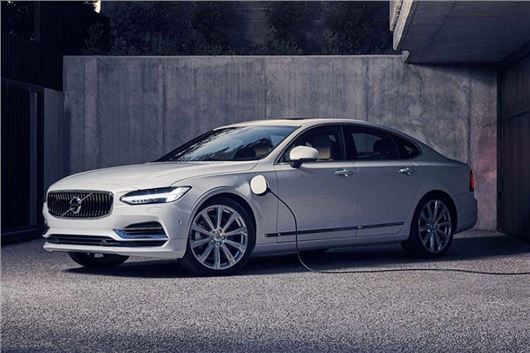 Published 08 November 2019
Volvo is hoping to tempt buyers into its showrooms with the offer of one year's free electricity. The deal applies to the full range of seven Volvo plug-in hybrid cars purchased before 30 June 2020.
The Take Charge campaign is designed to encourage plug-in hybrid drivers to charge their cars and use them as efficiently as possible. The offer is open to both private and business customers.
>> Volvo XC40 Recharge revealed
The electricity costs will be calculated from May 2020 and repaid to buyers at the end of the 12-month period, based on the average cost of electricity in the UK.
Just how much energy each customer uses will be monitored via the Volvo On Call app, which logs how much power the car consumes and allows the owner to monitor the charge status of their car's battery via their mobile device. 
The offer applies to the entire line-up, including the recently launched XC40 T5 plug-in hybrid compact SUV. The initiative coincides with Volvo's recently stated ambition to become a carbon-neutral company by 2040. 
"It's crucial that we help our plug-in hybrid customers understand how they can make the most of their car's electric potential," said Kristian Elvefors, Volvo Car UK managing director.
"By meeting their electricity charging costs for a year, we can encourage them to develop the good habit of regularly recharging their car's battery, as well as saving them money at the same time." 
For full terms and conditions for the free electricity offer, click here.
Comments
Author

Georgia Petrie
Latest