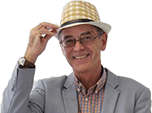 Geneva Motor Show 2016: Volvo to showcase safety feature updates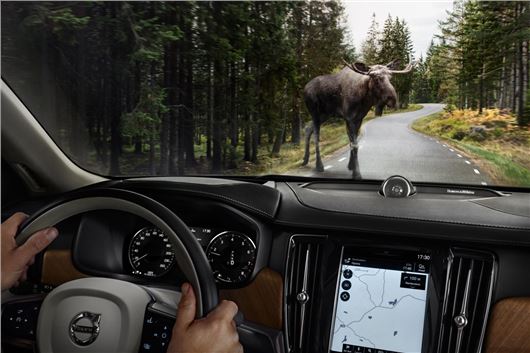 Published 26 February 2016
Volvo has announced the range of additional safety features that will soon appear on its 2017 model year cars – those being cars due out this year, 2016, of course.
The main news is an update of Volvo's semi-autonomous driving technology called Pilot Assist 2, which debuted in the new S90 as a standard feature and will now be standard on the XC90 too. Pilot Assist 2 is basically adaptive cruise control that will also steer the car to keep it in lane on the motorway, now at speeds up to 80mph.
The new XC90, S90 and V90 models will also get something called Run-off Road Mitigation, a system that self-steers the car to avoid it leaving the road, which Volvo says is the most common cause of single vehicle accidents.
City Safety has been updated in the aforementioned cars too, now including a system that detects giant super-reindeer, as pictured above.
On the entertainment and convenience fronts, the 90 series cars now get Spotify access, meaning that with an appropriate subscription a whole new world of music can be accessed on the move, while radio and internet services have been improved too.
In addition, Apple Watch or Microsoft Band wearers will be able to enjoy apps that hook up to the car's fuel gauge, navigation systems and calendar functionality.
And finally, XC60 buyers will have the option of a new T5 model this year, meaning a 245PS turbo petrol engine linked up to an eight-speed automatic. It can sit on a set of new optional 20-inch alloy wheels too, and be painted in one of three new colours, each of which sounds like a dreadful Bigg Market cocktail: Luminous Sand, Mussel Blue and Bursting Blue.
Geneva Motor Show 2016 LIVE: Sign up for our LIVE coverage from the show
Comments
Author

Mark Nichol
Latest