Volvo set to limit all new cars to 112mph by 2020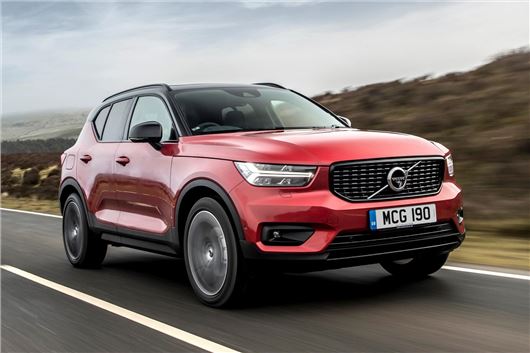 Published 04 March 2019
Volvo is liming the speed for all its cars to 112mph to 'send a strong signal' about the dangers of speeding.
The move is part of the firm's Vision 2020, which aims for no one to be killed or seriously injured in a new Volvo by 2020. It says that technology alone will not get it all the way to zero, so it's now broadening its scope to include a focus on driver behaviour.
New legislation is expected to be introduced by the European Union which could see mandatory speed limiters fitted to all new cars within the next three years. These will be linked to GPS, which will adjust the limiter depending on the speed limit for the road being driven on.
>>> Speed limiters and black boxes to be fitted to all new cars within three years
Although the UK is expected to have left the European Union by the time such legislation is introduced, car manufacturers are unlikely to remove speed limiters in the UK. Most Japanese domestic market vehicles are already limited to 112mph.
As well as limiting top speeds, Volvo is considering how geofencing technology, which could lower speeds in areas such as around schools and hospitals.
"We want to start a conversation about whether car makers have the right or maybe even an obligation to install technology in cars that changes their driver's behaviour, to tackle things such as speeding, intoxication or distraction," said Volvo's chief executive, Hakan Samuelsson.
"We don't have a firm answer to this question, but believe we should take leadership in the discussion and be a pioneer."
Volvo says that drivers don't understand the dangers of speed. Above certain speeds, in-car technology isn't enough to prevent severe injuries or fatalities.
Comments
Author

Andrew Brady
Latest