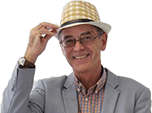 Real MPG challenge: Can the Jaguar XE cover 1000 miles on one tank of fuel?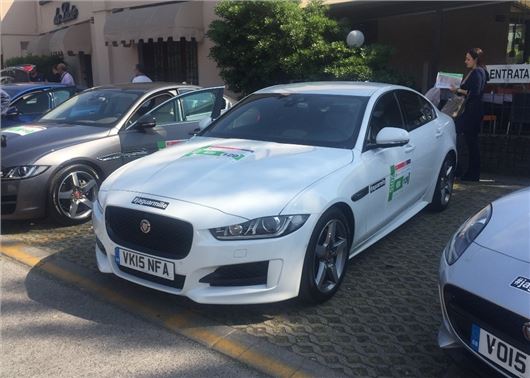 Published 22 May 2015
The Mille Miglia is one of the world's classic road races. Travelling 1000 miles around Italy over four days, we thought this would be an ideal opportunity to check out the Real MPG fuel economy credentials of the new Jaguar XE. 
The Jaguar XE is one of the most important cars the brand has ever launched. Perhaps the most important. Squaring off against the BMW 3 Series, Audi A4 and Mercedes-Benz C-Class, the XE will be trying to establish Jaguar as a serious player across the world.
Key powerplants behind this expansion are a new fuel-efficient 2.0-litre diesel engine in 163PS and 180PS outputs. We decided to choose the higher output version because it comes with a slightly larger fuel tank, meaning although it isn't quite as fuel efficient as the entry-level engine, it has a better chance of traveling further.
Using the official combined fuel consumption figure of 74.3mpg for the 163PS car, a maximum range of 768 miles is theoretically possible from the 47-litre tank. But the 180PS diesel has a 56-litre tank, and has an official combined fuel consumption figure of 67.3mpg, so 829 miles should be possible. The route we were travelling on runs broadly in parallel to the Mille Miglia course, joining it at some points to get close to the participant cars.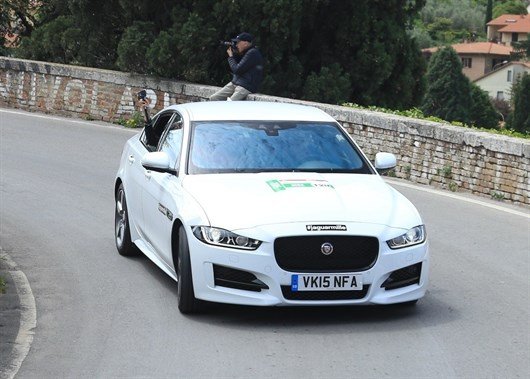 Day one – Brescia to Rimini
Our XE would be part of a convoy of modern Jaguars, following the progress of the official Mille Miglia team. In 30ºC heat of day one, switching off air conditioning to try to save fuel was impractical. There were three occupants in the car including myself, and all of us brought luggage for three nights away. I began to wonder if we had any serious chance of hitting 81mpg at all, let alone making the fuel last for the round trip.
We headed toward Verona at around 4.30pm where we would pick up the Mille Miglia route toward Ferrara, then Bologna before picking up the autostrada to Rimini for an overnight stay, in time to see the first race cars arrive. Heavy traffic leaving Brescia got us off to a poor start, but soon where the roads were less congested, smooth acceleration and gradually adjusting speed to the road conditions paid dividends.
While monitoring fuel use for the journey, we used the trip computer to get an idea of what the XE was capable of. Using out-of-town roads with free-flowing traffic, we had seen an indicated 68.9mpg, which helped offset some of the poor fuel consumption earlier. And while the convoy pulled into a filling station near Ferrara, a crowd had gathered. Not to see the cars in our convoy, but for get a closer look at a fire-engine red Mercedes-Benz SSK being piloted in the Mille Miglia by former F1 and Le Mans racer Jochen Mass.
We arrived in Rimini after dark having achieved an indicated 60.1mpg for the route. If this was going to work, we needed to try harder on day two.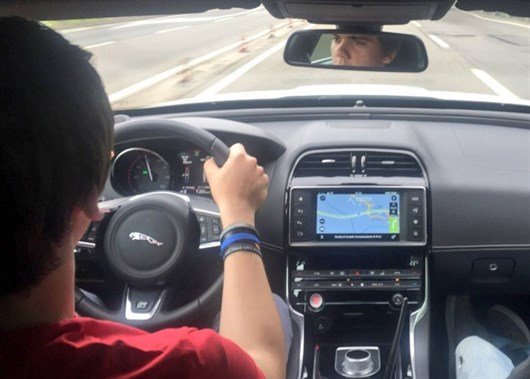 Day two – Rimini to Rome
It felt like an early start but it was nowhere near early enough, resulting in us getting snarled up trying to exit Rimini and sending the fuel consumption for this part of the trip down into the low-20s, expounding the fact that we had already used a little more than a quarter of a tank for the first day.
Although fuel economy improved as we headed toward the Republic of San Marino, it took more punishment as we gained altitude. We spent a lot more time on the autostrada going to our lunch stop at Macerata, and a speed limit of 90kmh (56mph), just above 1000rpm. Our fuel consumption for that stretch comfortably exceeded the official combined figure, reaching a best of 76.3mpg. Good, but still a bit short of our target.
Much of the trip from Macerata to Rome was on autostrada, and fortunately a long downhill stretch helped the fuel consumption to settle into a rhythm, and the average for the day settled at 58.9mpg.  A mercifully brief journey to our hotel meant we didn't spend long in city traffic either.
Sadly we were also down to a quarter of a tank and barely half way through the exercise, which meant we had almost no hope of reaching the whole distance on a single tank. Our run to Siena for lunch the next day would be critical.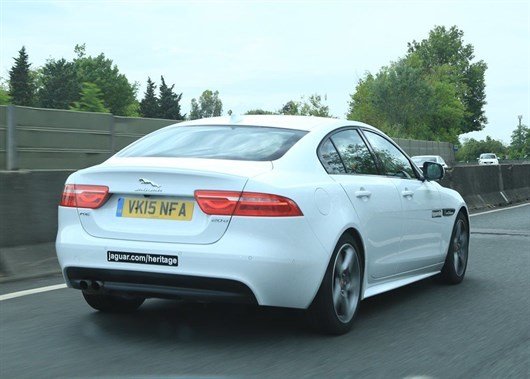 Day three – Rome to Parma
With a quarter of a tank on board, reaching Brescia from Rome without refuelling would be impossible. However, we were determined to run until we realistically knew the car was on the last drops of fuel sloshing around the tank. Then, being unable to reach the finish on a single tank of diesel, we'd calculate how well we actually did.
We didn't quite make it to Siena on one tank. It was disappointing, but given the type of roads we'd been travelling on for much of the journey, perhaps not surprising. The amount of fuel used by that point worked out at almost 47 litres – the equivalent of one tank in the 163PS diesel XE – or just over 10 gallons. The distance: 1038km or 645 miles.
That equates to 60.9mpg, which is actually pretty good for a car of this size and power output, and not so far from the official combined fuel consumption figure (67.3mpg) to be unhappy about. and 645 miles is more than 1000km, so at least we achieved a metric 'mille'.
Day four – Parma to Brescia
Given that our original ambition was on day three, we had been driving with a bit less restraint in the XE for the remainder, and enjoying the refinement, comfort and responsiveness at speed.
In fact, even during the slower first half of the journey, we were fortunate to be getting out of the car each evening feeling relatively relaxed and awake – unlike the Mille Miglia drivers who emerged covered in soot and grime, looking like chimney sweeps who'd lost arm wrestling matches against Popeye.
It's agility and comfort makes it a worthy successor to some of these beautiful Jaguars of an earlier era. We didn't complete the route on one tank of diesel. We didn't even achieve the official combined fuel consumption. But what a great way to take in one of the most amazing automotive events on earth.
Join Real MPG today and tell us how many miles your vehicle does to the gallon
Photo Credit: Darragh McKenna
Comments
Author

Simon Harris
Latest