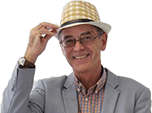 SEAT Ateca (2016–)
What's good
Five star Euro NCAP rating: 93% adult occupant safety, 84% child safety, 71% pedestrian safety, 60% safety assist.
Rides very well even if the suspension is on the firm side.
1.0 TSI is good around town but struggles with a full complement of passengers once on the motorway.
Lots of space in the back wbile the boot has a wide opening and a low lip. 
27-7-2019: Confirmation received from reader that Tiguan 1.5TSI DSG has the DQ381 7-speed wet clutch DSG. Also that 1.5TSI responds well to using superunleaded. Owners has had no kangarooing or hesitation from his. Likely to be the same for Ateca.
What to watch out for
Cabin is well finished but design is far from exciting.
Disappointingly only comes with a tyre repair kit. A space saver spare is £105 extra.
19-4-2017: New SEAT Ateca 1.0 'Technology' delivered missing two inside lights and a cable behind the dashboard was not secured, causing a 'bang' during air/con fan operation. Dealer managed to fix later without removing the dashboard by reattaching the cable to its clips.
20-4-2017: Report of 4 month old SEAT Ateca 1.4 TSI, now with 3500 miles, sarting to suffer juddering through the steering 500 miles previously after gentle application of the brakes. SEAT dealer said the disc brake pads needed replacing. This was done, but owner was asked to return for front caliper boot replacements. Owner advised to seek reassurance that the front discs were not excessively worn.
5-5-2017: Reader told that recommended life of the timing belt of an Ateca 1.4 TSI is 5 years or 100,000 miles, that it is an 8 hour job to replace and that the cost is £1,150.
17-6-2017: Report of no space saver spare wheels available for SEAT Ateca, either when originally ordered with the car or as an accessory.
28-7-2017: Complaint of juddering wiper on rear screen of new SEAT Ateca 1.4 TSI. Dealer eventually replaced the blade, but still the same. Possibly caused by the angle at which the wiper blade wipes the screen.
31-8-2017: Report of phantom electrical issues with new SEAT Ateca: Clock randomly goes back one hour and then rectifies itself when car is re-started at a later time. Also the windows of the car randomly come down.
9-9-2018: Report of "deep pitted corrosion" and flaking of the metal of the front brake discs of an April 2017 SEAT Ateca. SEAT dealer charged for fresh brake discs.
25-10-2018: Can't currenty getr Michelin Cross Climate tyres in 215/50R18 92W.
5-2-2019: Report of problems with 1.5TSI Eveo Miller Cycle engine in November 2018 SEAT Ateca Excellence 1.5TSI Evo DSG. "If you pull up at a junction the car is still idling and when you accelerate nothing happens (no revs no movement). This has happened 5 times in 3 months. The last time it happened my wife had pulled out into a junction and it stopped accelerating, she was nearly in a severe accident. SEAT has had the car for a week and said there are no fault codes on the car so it is fine. See: /news/owning-1/2019-01/volkswagen-acknowledges-problem-with-15-tsi-evo-engine/
23-5-2019: Report of 2016/66 SEAY Arteca 4x4, now at 24,000 miles and 30 months old, needing a complete set of fresh brake discs and pads due to excessive corrosion, scoring and pitting on all 4. Dealer wanted £630 to replace them. Ridiculously, owner was told, "Well sir you do live in the Sheffield area and with all those hills you will be braking more than normal on all those downhill journeys". "Also the car is made in Spain where they don't get the harsh climate we do so they don't stand up to all that bad weather". Doubly wrong. Braking more than usual normally cleans overnight atmospheric corrosion from brake discs. And the Ateca is built by Skoda at Kvasiny in the Czech Republic, alongside the Škoda Karoq.
24-8-2019: Regarding problems with 1.5TSI engines, owner of Tiguan 1.5TSI wrote, "if you turn off the auto hold and the stop start you will not get the kangarooing or the car switching on and off if you coast the last few yards to a stop with the clutch depressed."
We need your help with our latest Satisfaction Index, so that we can help others make a smarter car buying decision. What's it like to live with your car? Love it? Loath it? We want to know. Let us know about your car - it will only take a few minutes and you could be helping thousands of others.
Help us with the Honest John Satisfaction Index now