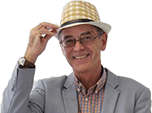 Renault Kangoo (1999–2004)
Last updated 25 August 2016
Cheap, unpretentious and roomy. A car you'll buy with your head, not your heart.
Doesn't drive as well as a Citroen Berlingo. Electrical problems are common.
Updated 1 January 2005
Four wheel drive Trekka for 2005 (photo) in range of 8 colours, including the latest 'Ink Blue' and 4 other metallics. Prices remain unchanged at £12,595 for the 1.6 16V and £13,595...
Introduction