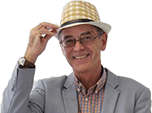 KIA Magentis (2000–2005)
Last updated 1 September 2016
Stacked with kit and very cheap to buy. V6 makes a pleasing sound and is a decent drive.
Early cars better looking. Facelift had the opposite effect. Some suspect quality plastics and trim.
Updated 13 January 2003
For 2003 the Magentis got a new look, better refinement and a smaller, more economical 134bhp 2.0 litre four cylinder engine option. Prices now: 2.0LX £11,995; 2.0LX 4-speed auto £13,195; 2.5SE...
Introduction
The 2001 Kia Magentis is a big, five-seater 166bhp V6 air-conditioned saloon with ABS and alloys for £12,995 on the road. Well, obviously, I had to check it out.
As you can see, it's not bad looking either. There's a bit of Mitsubishi about it, a hint of Honda Accord, and something of the BMW 3 Series, but nothing startling or strange