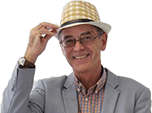 Jeep Jeep J8 (2008–)
Last updated 26 March 2015
Great looks. Highly capable off road. Practical. reasonably priced.
Not available for public consumption.
Updated 1 July 2008
Revealed at Euro Jeep Camp 2008
J8 marks Jeep brand's return to commercial and military vehicle production with a modern vehicle designed to meet the needs of both non-government organisations and government agencies. With the...
Introduction
Military version of LWB Wrangler.