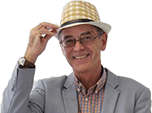 Daewoo Lanos (1997–2002)
Last updated 26 March 2015
Cheap second-hand buy. Plenty of equipment.
Doesn't drive that well. Rattly trim, heavy on fuel and not that much room in the back or the boot. In 2011, 17,157 left on the road and 1,382 on SORN.
Updated 22 March 1997
Rover 200 sized: 13' 4" long by 5' 6" wide and weighing from 1,000kg. 3-door hatch, 5-door hatch or 4 door saloon. Lots of standard features, including power steering, twin airbags, three years routine...
Introduction