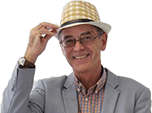 I recently had a hip replacement - when can I resume driving?
Five weeks ago I had a total hip replacement and would like to know the rules governing when I can resume driving? I've searched online and asked a doctor and physiotherapist but no one seems to be sure. Some say four weeks, some six weeks and others when signed off by the surgeon. Also are there any requirements to inform my motor insurance company and the DVLA?
Asked on by ron clayton

Answered by
Dan Powell
You will not be able to drive until your body has fully recovered from the surgery. Check the labels of any medications you are taking for pain or discomfort, as these may not be suitable for driving. Once recovered, you should be able to sit comfortably in the driver's seat and safely control the car without a problem, including performing an emergency stop.

I'd recommend testing your fitness to drive by sitting in your car (with the keys out of the ignition) and using the gears, pedals and steering wheel. If you feel pain or are unable to perform any of the functions then you are probably not ready.

We'd also recommend speaking with your insurer. Your policy may prohibit driving after major surgery for a set time frame or you may be legally obliged to tell them about the operation. Give them a call and check before driving.
Similar questions

A few months back I was driving my son's car. We parked and when we came back someone was just about to put a note on to say someone else had hit it. Minor damage to the car but as he's a student we wanted...

I have to renew my licence which will take up to three weeks - meanwhile, can I drive to Germany?

How can I go about taking the DVLA to court about a decision to revoke a driving licence? I have written to them but i'm not satisfied with their answer.