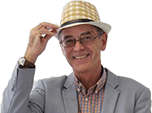 SEAT Leon 1.4 EcoTSi 150 2017 Road Test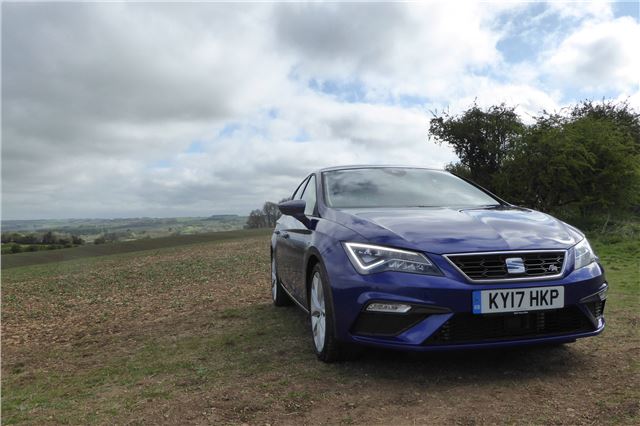 The 2017 SEAT Leon is the last of VAG's 'MQB A' based mid range hatchbacks to get a mid-life facelift. Not that there was any crisis in the first place. To my eyes the Leon won the beauty contest between these four all day long.
However, in addition to an unnecessary nip and tuck to Alejandro Mesonero-Romanos sublime styling, it boasts a raft of advanced connectivity, helping to fulfil Luca de Meo's ambition to make SEATs the most 'connected' cars in Europe.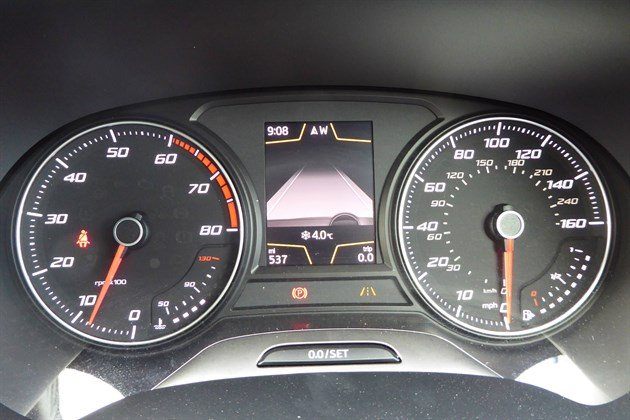 And that's where, depending on how old you are, it all gets a bit complicated. However, perseverance pays off and the new system really is rather good.
'SEAT Full Link' covers MirrorLink, Android Auto and Apple Car Play, and seamlessly connects any recent smartphone to the car providing access to all functions via the central 8-inch touchscreen.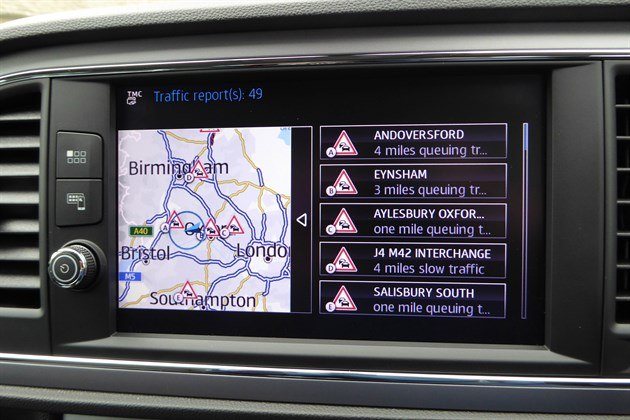 One press of an external button on the left gives you the main menu of all functions via a spread of touch-graphics that either directly display or take you into individual menus for each category; whether sat-nav, phone, music, radio, car functions, SEAT Drive Profile and every kind of information about the car you can conceive of.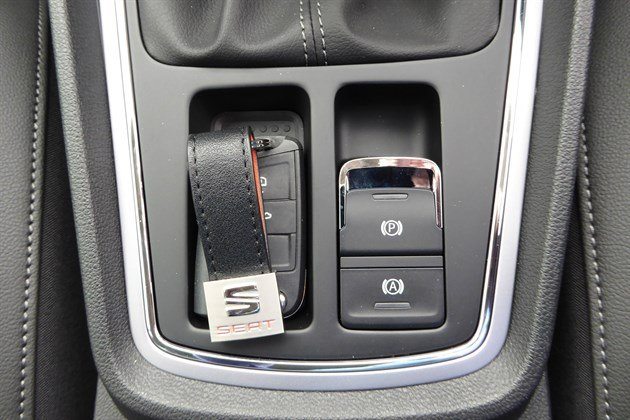 In addition to that, the replacement of the handbrake with a flip switch has enabled Matthias Rabe's team to install a multi-collision braking system incorporating 'Front Assist' to prevent you crashing into things in front and 'Pedestrian Protection' to stop you running people over.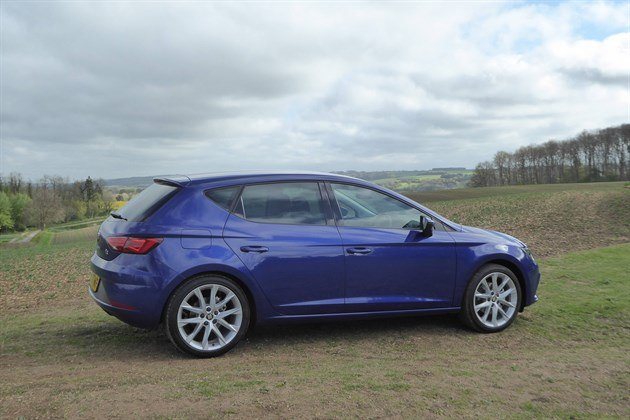 The 2017 SEAT Leon driven here is the FR Technology 1.4 EcoTSI 150 at £22,345. A full list of the kit that comes with it is overleaf and I have to offer some apologies here because the range of 2017 Leons and options is so extensive and so complex, it's impossible to cover them all here.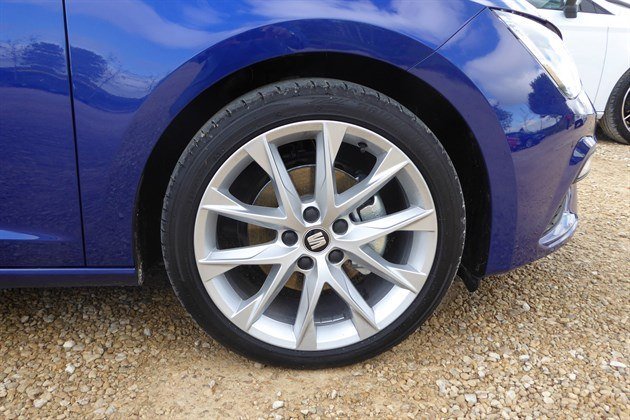 Like the 2017 Skoda Octavia, you only get multi link rear suspension with engines of more than 150PS, whether that comes from burning petrol or diesel. And the FR I got sat on optional 225/40 R18 tyres that didn't auger well for a decent ride, yet proved to be surprisingly absorbent for a car with a twist-beam rear axle. The steering seemed a little lighter than the 2017 Octavia's due to the low profile tyres and the Leon FR is pleasant to drive, though I'd stick with the better steering feel of the standard 225/45 R17 tyres. Gearing worked out at about 27mph per 1,000rpm in 6th.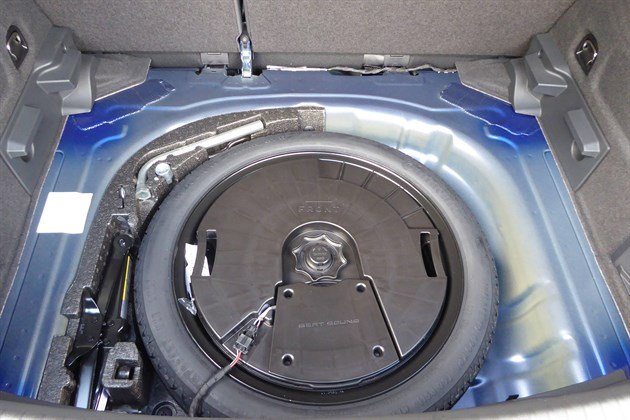 There are some nice surprises in the load area where the deck can be left at bumper height, or dropped three and a half inches to take pushchairs or holiday luggage. And under the floor beneath sat something wanted by the many but provided to the few: space-saver spare wheel, though, unfortunately, that's a £110 optional extra.
However, apart from that, the car is comprehensively complete so, unless you want any colour you like apart from Mediterranean Blue or solid white, £22,455 is the most you should have to pay for it. 
2017 SEAT Leon prices start at a relatively modest £17,455 for a 110PS 1.2TSI S and rise inexorably to a whopping £34,485 for a 300PS 2.0TSI DSG 4Drive that is SEAT's version of the VW Golf R.
We'll do separate assessments of the 2.0TDI 150 ST station wagon and one of the Cupras at a later stage.
More at SEAT