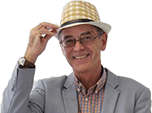 SEAT Ibiza FR 2010 Twin Test
Wed, 21 Apr 2010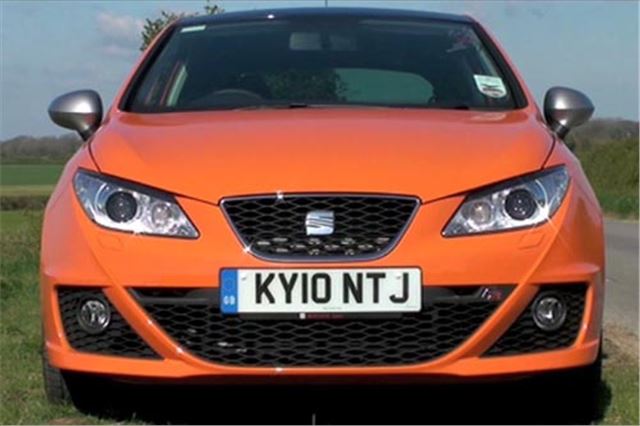 This is quite an opportune twin-test. It compares the new SEAT Ibiza 2.0 143 FR TDI CR, with the 1.4 150 TSI Twincharger DSG launched last year. 
There's a big price difference between the two cars: £16,495 for the diesel, £14,995 for the petrol that has the added benefit of a 7 speed DSG with paddleshifts.
You can get a 5-door version of the 143 CR. 
The 143 CR does 0-60in 8 seconds, 130mph, emits 123g/km CO2 in RHD form and offers 62.7mpg. It gives about 37mph per 1,000rpm in 6th.
The 150 TSI DSG does 0-60 in 7.3 seconds. 132mph, emits 128g/km and offers 44.8mpg. It's geared at about 30mph per 1,000rpm in 7th. 
Which works best? 
The orange car in the photos and the video was the 143 CR, and a very pleasant companion, trickling down to 1,000rpm by virtue of its piezo injectors and seeming to provide a useful combination of ride quality, front end grip and steering feel. 
The yellow car was altogether lighter and took a bit more getting used to with its 7 speed DSG. Seven is a lot of gears if you are controlling them manually with the paddles, so can get a bit tiresome. I soon threw in the towel and reverted to fully automatic mode in which the car was as alert as I really wanted it to be. 
I had expected it to handle better than the 143CR by virtue of its lighter engine. But this wasn't quite the case. If anything, the 150 TSI was a tad too light at the front, though obviously less likely to wear its tyres. 
But what I really liked about this was the sheer sophistication of its engine. 
Chain cam (the 2.0CR remains belt), supercharged at the lower end of the rev range, turbocharged at the upper end. So a very efficiently managed engine, a pleasure to drive, and never any worries about Diesel Particulate Filters getting clogged up. 42mpg on a motorway run, too, a reasonable 2.8mpg short of the official combined figure.
Both cars shared the same excellent seats, slightly better shaped for me than the sports seats in the Leon Cupra I handed back today. 
Hand on heart, the 1.4 TSI Twincharger is nothing like as exciting to drive as the Leon Cupra could be, but of the two Ibiza FRs it would be my choice. 
But it I lived in a country area and did a high mileage of 15,000 – 20,000 a year, I would have to go for the greater economy potential of the 2.0 143 CR. 
But I'd do my sums. 
Is the greater economy worth paying £1,500 more for and losing the benefits of the 7-speed DSG?