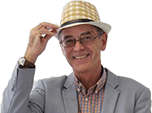 Ford Focus II 2005 Range Road Test
Fri, 12 Nov 2004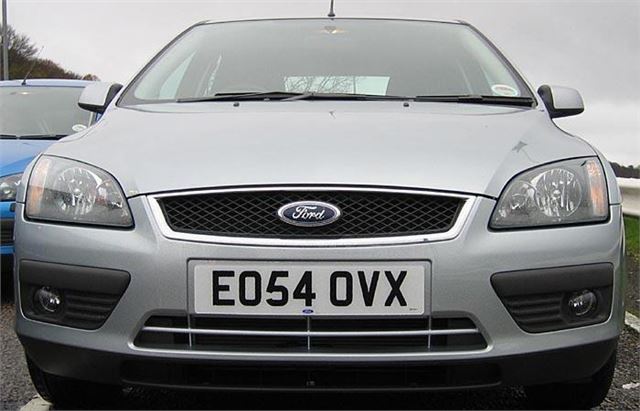 The old Ford Focus was Britain's best selling car and clearly the class leader. Even VW admitted that Focus qualities were its goal when it designed the Golf Mk V. The voice of experience (actually the bloke I was driving with) reckoned, "if you could only have one car to do everything then it would have to be a Focus 1.6." Nothing else combines practical with such a fine driving experience.

So now we have a new Focus, on a new platform, previously tried under the Mazda 3, the Volvo S40 and V50 and the Focus C-MAX with mixed results. Would the new Focus be best of the bunch? Or would it be ever so slightly disappointing?

You can see for yourself it's lost its leading edge looks. Where previously we had brave, sharp and fresh, now we have a mishmash of compromises. It looks like it was designed and redesigned by several committees all so frightened of making a decision they relied on cautious consumer research. So the new Focus is bland. But at least the committees made sure it's a full five-seater. Centre-rear is a comfortable place to be with decent headroom and plenty of padding under your bum (Audi A6, Peugeot 407 and Volvo S60 designers take note).

Inside, it's ordinary rather than exciting. But it is very well put together with heavy-duty, high-quality materials and a strong, precise feel to everything, particularly the gearshift and the steering. Time to stop making the mistake that Ford builds cheap, mass-market cars. These days Ford does them better than Volkswagen.

Engines are belt-cam Ford 1.4, 1.6 petrols, a belt-cam 115PS 1.6 TI-VCT petrol with variable vale timing, chain-cam 1.8 and 2.0 litre petrol, and PSA's pair of 1.6 and 2.0 belt-cam 16v common rail diesels.

Two hours and twenty minutes in the saddle on some of Scotland's finest open roads with not a twinge of discomfort proved that Ford has got the seats right. Despite a mere 115PS and 114lb ft torque, the new 1.6 VVT is super sweet engine, perfectly matched to the ideal gear ratios and faultless gearchange. Ride is just a little firm, but still very comfortable because the damping is exactly right. The balance between front-end grip and oversteer is near perfect for a front-drive family car. It always does exactly what you want it to and shrugs off mid-corner bumps which would throw most other cars off line. You feel you are driving something that has been developed, redeveloped and thought about in the sleep of keen, yet sensible drivers over and over again until every aspect of its ride and handling were as good as they could possibly be. It's better overall than the very good new Astra and puts the firm-riding Golf Mk V to shame. No other basic family transport can satisfy a keen driver quite as much without upsetting the kids in the back seat.

Before I forget, I'd better mention something special about the steering. All apart from the 2.0 petrol and 2.0 diesel have conventional very good hydraulic power steering, just like the Mazda 3, and which in the Mazda 3 had a lot more feel to it than the electro-hydraulic set-up of the 2.0 litre versions. So, to overcome criticism of that system, yet still cater for everyone, Ford has made it programmable with three different levels of assistance using the input switch for the information computer. Unfortunately I can't tell you how well that works due to a shortage of diesels on the launch, itself partly due to an engine management glitch which temporarily left some engines in 'limp-home' mode at a maximum of 2,000rpm.

So all I got to drive was the I.6 Ti-VCT. Interestingly, on paper at least, 0-60 and top speed are virtually identical to the PSA 1.6 diesel which costs £1,060 more as an Euro III or £1,360 more as a Euro IV yet gives you a theoretical 15 mile advantage from every gallon. Obviously the extra torque of the diesel gives it different characteristics, but if it's anything like the same engine in the 206 GTI HDI 110 then it could be just as much fun as the Ti-VCT. You just have to work out if, after taking account of reduced depreciation as well as better economy, the 1.6 diesel makes more sense to you.

You may not appreciate the looks of the new Focus. But if you get pleasure out of every other aspect of the car working sweetly and harmoniously to give you the best drive in the class, and you don't want to pay silly service bills, then the Focus has to be the one to put your money in.

Update 31-1-2005

I've just spent a week with a Focus 1.6 TDCI 110 Ghia. It has the same smooth 16v common rail diesel engine as the Citroen C4 and Peugeot 407SW also tested here. Slightly higher geared in the Focus at around 31mph per 1,000rpm.

This made it a very quiet cruiser, but tended to emphasis the lack of torque right at the bottom end. However, that was easy to drive around.

The continued impressions with this car are the thought that has gone into it and the quality. There's somewhere inside to put everything, including a Bluetooth phone. The ride, handling, tautness, precision of gearshift, even the 'tock-tock' of the indicator reminder all lift the car way beyond most people's perceptions of a Ford.

The new Focus may not looks as good as the old one. But in every other respect it is very close to the perfect family car.

As a footnote, I later shared 10 days with a Focus 2.0 TDCI Ghia. Obviously much faster than the 1.6 with immense grunt and 6 speeds to exploit it. 6th is very high at about 37mph per 1,000rpm and over 600 miles and two brims I averaged 48.5mpg.