Changes to the vehicle tax system: What it means for you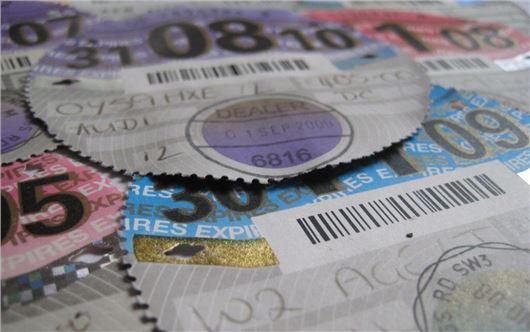 Published 29 August 2014
From 1 October the DVLA will replace the traditional tax disc with an all-new electronic system. As a result, owners will no longer be required to display a paper tax disc in their windscreen and will instead tax their vehicle online, with a car's status as taxed, untaxed or SORN recorded on a database linked to the registration.
By abolishing the paper disc, the DVLA claims it will save more than £10 million each year, while making it simple and easy for owners to tax or SORN a vehicle. However, the road tax bands will remain unchanged and owners will still be able to choose between six or 12 months VED. 
So, what does this mean for me?
Quite a lot. For starters, you will no longer need to display a tax disc. Under the new rules, motorists will need to register their cars online to pay for road tax – or VED to use its official title – and this can only be done via the DVLA website, Post Office or Direct Debit. You'll still get a renewal notice through the post though.
Pay for road tax via Direct Debit? That's new, isn't it?
Yes, the DVLA say this will make it easier for millions of motorists to tax their vehicle. From 1 November 2014, owners will be able to pay monthly on a 12 month basis. However, new car buyers will not be able to use Direct Debit. Instead, they will have to get six or 12 months and then set up the Direct Debit when this ends.
Will I get charged for paying monthly?
Yes, owners paying monthly will be subject to a five per cent surcharge, but this is less than the 10 per cent surcharge that's currently applied when you take out six months road tax.
Is there a time limit to paying via Direct Debit?
Provided your MoT remains valid, the payments will continue automatically until you tell DVLA to stop taking the money or you cancel the Direct Debit with your bank. Valid insurance should also be in place for vehicles registered in Northern Ireland.
What should I do with my tax disc?
Should you have a tax disc with any months left to run after the 1 October, it can be removed from the vehicle windscreen and destroyed, although motorists with a Northern Ireland address will still need to display their MoT disc.
How will the authorities know if I pay or not?
The DVLA will carry out automatic checks via its electronic database. If you have not made SORN or taxed your car, an automatic penalty of £80 will apply. The Police will also check via number plate recognition cameras and you could face a £1000 fine if you are caught on the road without tax.
What happens when I buy a car?
The vehicle tax will no longer be transferred when you buy a vehicle. Instead you will need to get new tax before you can use the vehicle on the public road. You can do this by using the New Keeper Supplement (V5C/2) part of the vehicle registration certificate (V5C) online or by using the DVLA's automated phone service, which is open 24 hours a day. Alternatively, you can visit your local Post Office.
What about when I come to selling or declaring SORN?
Simply notify the DVLA and you will get a refund for any full calendar months left on the vehicle tax. The same applies to vehicles that are scrapped or exported. Direct Debit payments will automatically be stopped when you tell the DVLA that you no longer have the vehicle or it has been taken off the road.
How can I check a vehicle's tax status?
You can check the tax status of any vehicle by visiting the DVLA website. This can also be used to check rentals too.
Comments
Author

Dan Powell
Latest