How to cancel car tax and get a refund
Need to know how to cancel car tax and get a refund? Well here we explain how to go about it.
If you've sold or are thinking of selling your car, cancelling your car tax - Vehicle Excise Duty as it is officially known - should be on your list of jobs to ensure you are not spending money you don't need to.
This guide will show you how to cancel car tax, whether you pay by direct debit, six months or 12 months, and if you will be getting a car tax refund.
Why do I need to cancel road tax?
Unlike the old days when car tax stayed with the vehicle, now it is essentially a contract between you and the DVLA, so as soon as its ownership is transferred, you no longer have to tax it.
That might seem more complicated, but it takes the tax element out of buying or selling a car, and also means you don't have to pay car tax for a car you are not using.
How do I cancel my car tax?
Thankfully it is a straightforward process. There are a limited number of reasons for cancelling your car tax, so when you notify the DVLA that there is a change in circumstances with your taxed vehicle, the cancellation of your car tax is part of this process.
As the DVLA website explains, you must inform them if:
Your vehicle has been sold or transferred to someone else
Written off
Scrapped
Exported out of the UK
Registered as exempt from vehicle tax
Additionally, if you are declaring your car as off the road - a Statutory Off Road Notification (SORN) - your car tax will also be cancelled. You can also get your car tax cancelled if your car is stolen, although this will require you to have reported it to the police and have informed your insurance company.
You can do this via the post using the V5C of the vehicle but it's far quicker to use the DVLA website.
Will I get a refund on my car tax?
Whether you get a refund on your car tax depends mostly on how you pay for it.
If you pay by direct debit, your future payments will automatically be cancelled. The DVLA only refunds full months, so you won't receive one if you pay monthly.
However, if you pay by direct debit for six or 12 months at a time you will get a refund for any complete months remaining. The same applies if you paid six or 12 months via a card payment.
If you bought your car from new and are requesting a refund within the first 12 months, your refund will be whatever is the smaller amount - the first car tax payment when the vehicle was registered, or the rate from the second year onwards.
Can I just cancel my car tax?
The short answer is no. You can only cancel your car tax because of a change in circumstances with your car (as listed above). Your car tax is cancelled when you inform the DVLA of the reasons for the change of circumstances.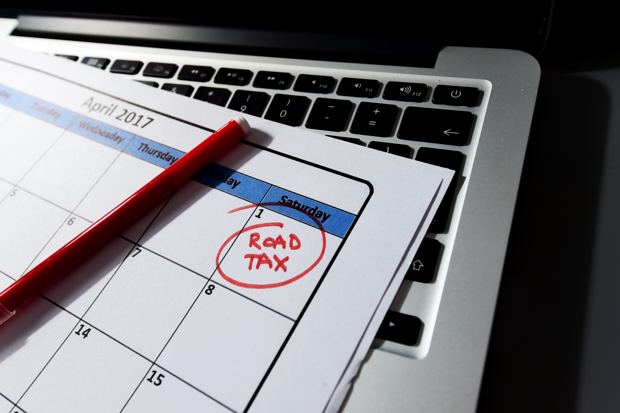 Who to contact to cancel car tax?
You need to contact the DVLA to notify them of the change in vehicle status that will trigger the refund. You can contact them via the DVLA website.
You can also contact the DVLA through a webchat service or even write to them, but using the website's online service is likely to be the quickest method.
How long does it take for DVLA to cancel tax?
The DVLA says you should contact them if you have not received your car tax refund cheque -  the only method of refund available - within eight weeks.
What do I need to cancel car tax?
To notify the DVLA you will need the V5C, as this has the 11-digit reference number on the front that you needed to tax the vehicle in the first place. If you no longer have this for any reason you can request a replacement from the DVLA (although there is a charge of £25).
Frequently asked questions:
How do I check if a vehicle is taxed?
You can easly check if a vehicle is taxed or registered as SORN at the Gov website. All you need is the vehicle's registration number
If you want to see the rates for a vehicle, you will also need an 11-digit reference number, which can be found on the V5C log book.
Does car tax get refunded automatically?
Yes, the process is automatic once you have informed the DVLA that you've either sold a car, scrapped it, exported it or registered it as SORN (Statutory Off Road Notice). The quickest way to do this is online.
Why hasn't my car tax been refunded?
If you haven't received a cheque for the refunded car tax after six weeks, we'd suggest contacting the DVLA. You can do this by calling the DVLA contact number 0300 790 6802, Mon to Fri (8am-7pm), or Sat (8am-2pm).
Do I have to tax my vehicle even if there is nothing to pay?
Yes. Even if you have a car that has zero car tax, due to its emissions or age, it still needs to be registered with the DVLA and 'taxed' as such.
What happens if I don't tax my vehicle?
If you don't pay tax on a vehicle, you can face financial penalties - a fine of up to £1000 - court action and the risk of having that vehicle clamped or impounded. While more than 98% of vehicles are correctly taxed, the DVLA is still very active in taking action against untaxed vehicles.