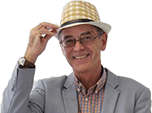 Vauxhall Agila (2008 - 2014)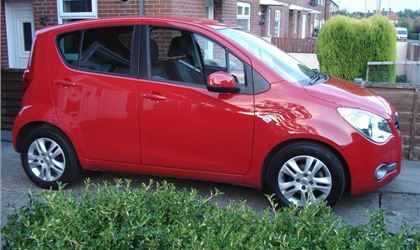 1.2 16V VVT SE A/C Ecoflex
reviewed by Anonymous on 23 July 2018
4
Tax/Insurance/Warranty costs
5
Cost of maintenance and repairs
5
Experience at the dealership
5
How you rate the manufacturer
This little gem provides all I need in a car at the smallest price.
I'd owned a string of older cars which needed regular repairs which I did myself. For a change I wanted to purchase a cheap nearly new car in good condition and to keep it that way.

I wanted one which had depreciated to an affordable level which meant getting one just out of warrantly. This car was the cheapest that I liked the look of and which had the features we wanted.

We wanted a high seating position, alloys, air-con, split fold flat seats, good fuel economy (46 mpg urban), low tax (£30) and reliability (rated the most reliable car in europe on Warranty Direct's reliability index at the time).

It was jointly designed by Suzuki and Opel in Germany and was built by Suzuki in their Hungarian factory alongside the Suzuki Splash.

Other cars I liked (e.g. the closely related Swift) tended to be two or three thousand pounds more for the same age and mileage and other cars at a similar price fell down on some of the features I listed.

This one was reduced in price by a main dealer as it had sat on the forecourt for too long and was a discontinued model, effectively being replaced by the Adam and Viva.

I find the red paint very cheerful, the car very spacious despite the modest exterior dimensions and the car is well thought out. It is both capable and comfortable in town, on country roads and on the motorway. I do not find it seriously lacking in any way and feel it is thoroughly engineered by people with a real flair for small cars. Nothing has gone wrong in its six years of life so far and it has proved easy to DIY service.

If pushed for negative comments I would say the electric steering lacks feel and my reverse gear can be difficult to engage though moving the car forward a few centimeters in first gear solves this. The forward gears are much better and engage positively via a short stubby gearlever though they make a slight clunk noise.

If choosing a small car had been a mistake I would have made a change but in fact this little gem of a car is all I need. What you can get for very little money is amazing.
reviewed by jaguarR on 7 February 2018
reviewed by alfie610 on 12 May 2016
reviewed by John Boy on 26 August 2015
reviewed by Anonymous on 2 June 2015
Write your review
About this car
| | |
| --- | --- |
| Price | £8,295–£13,560 |
| Road Tax | B–F |
| MPG | 47.1–62.8 mpg |
| Real MPG | 89.6% |
Just reviewed...