Vauxhall Astra Twintop (2006 - 2011)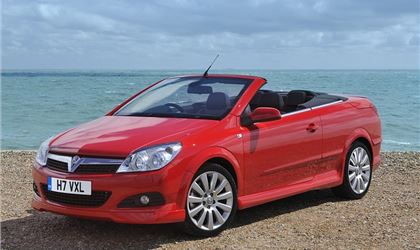 Sport 1.8i 16v VVT 2dr Open Car
reviewed by Selina on 20 August 2012
3
Tax/Insurance/Warranty costs
2
Cost of maintenance and repairs
1
Experience at the dealership
1
How you rate the manufacturer
Continuious problem with roof
Although the car looks good and mechanically,up until now, has been ok. The roof has been a problem from the start! Not long after purchasing this car the problems with the roof started with a bad rattling noise coming from the roof. After many journeys back to the garage which speciaised in the roof, they had to replace one whole side of the mechanism. It was extremely inconvenient as the garage we had to keep taking it to was a 50 mile round trip! Then, a while after it had been 'fixed', the rattling started from the other side, resulting eventually in the wholde mechanism on the other side being replaced. We asked at one point what the problem was etc, and inadvertently someone in their office faxed us details of the faults found, which made alarming reading. The list included bits missing, loose etc. We said we wished to reject the car and wanted a replacement. They would not do that and assured us they had fixed the problems. After a while of no more problems, a few weeks ago I was left with the roof stuck half up and half down. I was some distance from home and the RAC had to come out to me and it took them 2 and a half hours to get the roof closed. Even then I could not use the boot and the warning bonging noise started on my journey home. It went back into the garage, apparently fixed, only to find the roof is not now completing its closing procedure and has to go back to the garage again. We have lost all faith in this car regarding the roof and would be reluctant now to risk opening it on a sunny day in case we are left with it stuck again!
reviewed by catty on 17 March 2012
Write your review
About this car
| | |
| --- | --- |
| Price | £17,695–£25,820 |
| Road Tax | G–L |
| MPG | 29.7–47.1 mpg |
| Real MPG | 87.0% |
Just reviewed...