Vauxhall Monaro (2004 - 2007)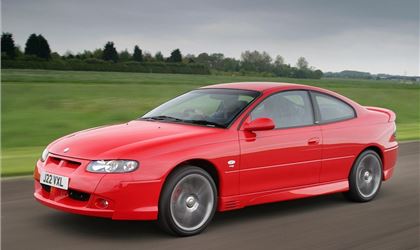 5.7i V8 Coupe Coupe
reviewed by artill on 4 May 2014
5
Tax/Insurance/Warranty costs
5
Cost of maintenance and repairs
3
Experience at the dealership
4
How you rate the manufacturer
Fantastic car,
I bought the car new in December 2005, and have no intention of selling it. Its done 52,000 miles now. Its a good sized coupe with 4 proper seats. Its not like an Audi A5 etc, you can fit full sized people in the back too.

The biggest downside to ownership is that it isnt galvanised. It isnt rustyl, but only because it spends the winter tucked away from the salt.

The EU fuel consumption figure of 18 mpg sounds awful, and if you assume it wont match the figures like most cars you are wrong. Driving locally and having some fun you can get it down to 20mpg, but drive down a Motorway and 30 mpg is easy. 23 to 25 is probably a fair average.

Because the engine is large people assume its very fast. That is missing the point completely. At 900 rpm about 150 over tick over it will pull the car up a hill in 5th, yet in 2nd it will touch 70. The large engine is SO flexible, yet the power delivery is instant.

There have been a couple of small repairs over the years, the drivers side central locking failed, and the power steering radiator sprung a leak. Servicing is very cheap, away from Vauxhall Most garages dont even know what one is).

It drives well, but its not a sports car, rather a GT. Its big, lazy, exceedingly comfy, and quick. Infact its close to the perfect car. If you are tempted, buy one. It wont disapoint
Write your review
About this car
| | |
| --- | --- |
| Price | £29,965 |
| Road Tax | M |
| MPG | 18.5 mpg |
| Real MPG | 119.5% |
Just reviewed...