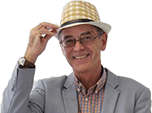 Mitsubishi Colt 5-door (2004 - 2008)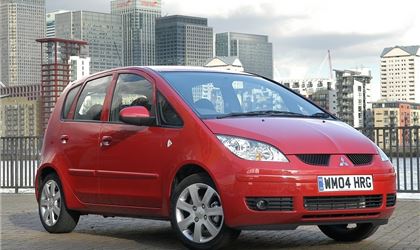 Cz2 1.3 5dr hatchback
reviewed by Anonymous on 9 February 2019
3
Tax/Insurance/Warranty costs
4
Cost of maintenance and repairs
5
How you rate the manufacturer
Reliable little 'all-rounder'
Used for town trips and open country A roads. 1.3 engine is nice to drive - I think the comments about it in 'good vs bad' section are unfair. The peak torque may not come in until 4000 rpm, but in normal driving in town and open A roads I rarely need to exceed 3000 rpm! I'm achieving 47mpg from mixed driving without really trying. The power is there at higher rpm if needed and it's quite fun to 'boot it' when desired. The engine is quiet when tootling about, easy to service myself and hasn't complained with cold starts in sub zero temperatures. Generally feels unstrained and more suited to open roads, but responsive for town driving too.
The car interior is fine for carrying two young kids with bulky car seats fitted. Cz2 has good features such as 4x electric windows, air con, front fog lights, audio remote buttons behind the steering wheel which are very easy to use and makes cruising around on longer journeys a pleasure. Nice info display with outside temp, range indicator, current and average mpg etc. Although warning beeps for low outside temp 3 degrees of less can get annoying in winter! Also I pick up/drop off a front seat passenger and if they are slow to buckle up when starting car or unfasten seatbelt too soon before car is completely stationary the seatbelt warning beeps - an annoying loud beep too! Same if driver doesn't belt up before starting engine.
Only minor niggles which can be lived with are present, considering it is now 11.5 years old with 98000 miles, not bad at all! Drivers seat lowering itself after a few trips (just crank it back up in 2 secs flat, no big deal) and squeaky brakes (had no attention since purchase, but clean-up would cure). Reverse gear crunches going in unless 1st is pushed in first, again no big deal.
Small enough to parallel park easily, but big enough to seat 4 comfortably. Rare enough to be interesting but dealership local to me if needed.
reviewed by men-saab on 6 August 2017
reviewed by men-saab on 10 November 2016
reviewed by men-saab on 20 August 2016
reviewed by men-saab on 15 July 2016
reviewed by broadster on 28 August 2014
reviewed by zooooooom on 16 June 2013
reviewed by russian on 27 December 2012
reviewed by MrShocky on 19 February 2012
reviewed by greco on 5 May 2011
reviewed by miked7 on 5 January 2011
Write your review
About this car
| | |
| --- | --- |
| Price | £7,894–£11,935 |
| Road Tax | D–F |
| MPG | 45.6–58.9 mpg |
| Real MPG | 94.2% |
Just reviewed...