Budget 2020: Government to review UK road tax VED system for cars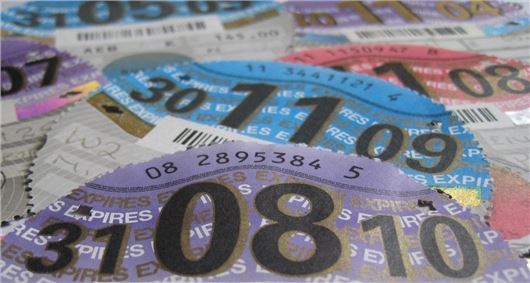 Published 11 March 2020
The Government has announced plans to review the Vehicle Excise Duty (VED) system for new cars in a bid to reduce carbon-dioxide emission.
In today's budget, Chancellor Rishi Sunak, said he wanted to move away from the current system, which charges drivers according to which CO2 band their car falls into.
Under the current system, the bands range from very broad to very narrow. For example, one band ranges from 191g/km to 225g/km, while another band ranges from 101g/km to 110g/km.
New proposals would see a more 'granular' system. That means the end of so called 'cliff edges' and a move to a system where a car that emits 129g/km would pay less compared to a car that emits 130g/km.
It comes after the UK put into a law the requirement to reduce net greenhouse gas emissions to zero by 2050. Transport currently accounts for 28 per cent of the UK's greenhouse gas emissions.
VED rates for cars have been based on the carbon emissions of vehicles since 2001. In 2017, a new system was introduced to drive owners towards cleaner cars by increasing the first licence VED rates for the most polluting cars, which are in the highest tax bands.
Government statistics show that average carbon emissions of new cars have fallen significantly over the past two decades, with reductions every year until 2016. That average increased for the first time in 2017, by 0.8, and by 2.9 per cent in 2018. Initial data for 2019 suggests the upwards trend is set to continue, despite modest growth in the sale of battery electric vehicles.
Part of the reason for this is the introduction of the more real-world WLPT test, which provides more accurate data on emissions. But the Government also says its partly due to the rise in sports utility vehicle (SUV).
In fact, according to the International Energy Agency, the growing number of SUVs are the second-largest contributor to the increase in global carbon emissions since 2010 after the power sector.
A Government spokesman said, 'The VED rate should send a strong signal to individuals and businesses about which cars to buy as we transition to zero emission vehicles, rewarding those who purchase zero emission and alternatively fuelled cars with no, or lower tax, while ensuring the greater share of the tax burden falls on those who purchase the most polluting cars.'
Comments
Author

Keith Moody
Latest