£94 million being lost due to road tax evasion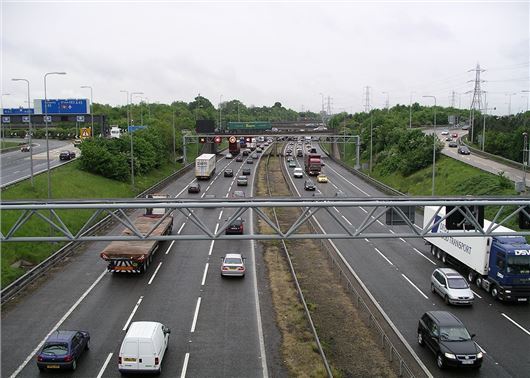 Published 21 November 2019
An estimated £94 million is being lost due to VED road tax avoidance, according to a new report by the Department for Transport (DfT). 
There are an estimated 634,000 untaxed cars and vans in the UK, a figure that equates to 1.6 per cent of all vehicles on the road. The statistics are based on the DfT observing registration marks of vehicles at 256 sites across the UK in June 2019.
Despite the huge shortfall, the DfT says the number of untaxed vehicles in the UK is improving - its previous report in 2017 estimated that 1.9 per cent (755,000 vehicles) were on the road without any form of vehicle excise duty.
Around 40 per cent of the UK's untaxed vehicles are 10 or more years old. One in 10 are less than two years old, while more than half (54 per cent) have been untaxed for two months or less.
The DfT scrapped the paper tax disc in 2014 and ended the process of transferring tax between vehicles. Since then any existing tax automatically ends when the vehicle changes hands with the previous keeper being refunded any full months of remaining tax. It's the responsibility of the new keeper to tax the vehicle immediately or face a maximum fine of £1000.
Since scrapping the tax disc, the estimated VED evasion rate jumped from 0.6 per cent in 2013 to 1.8 per cent in 2017. The DfT says the figure for 2019 (1.6 per cent) is a 'statistically significant'.
Simon Williams of the RAC said the higher evasion rate made it hard see the benefits of abolishing the paper tax disc.
"While it is good news that vehicle tax evasion has gone down, it is still significantly higher than it was before the tax disc was abolished in October 2014," said Williams.
"This all means the Government is consistently missing out on very large amounts of tax revenue which from next year will be ringfenced for maintaining major roads in England. This time around the lost revenue figure is potentially as much as £94m."
The DfT claims the real loss of duty to the Exchequer may not be as high as £94 million, as this is an upper estimate and some will be reclaimed by enforcement or paid in arrears.  
Comments
Author

Dan Powell
Latest