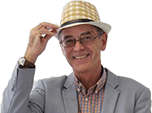 Insurance check could be removed when taxing a car

Roads Minister Stephen Hammond has unveiled plans to scrap the insurance check carried out when buying a tax disc. The changes would make motorists' lives easier by "getting rid of unnecessary red tape." The proposal would make it possible for 600,000 extra motorists to tax online each year, and that seeking out an insurance ticket from bundles of paperwork before taxing at the post office would become a thing of the past.
Roads Minister Stephen Hammond said: ""We are committed to getting rid of unnecessary red tape. There is absolutely no benefit in making motorists prove they have insurance when they buy a tax disc now that we regularly check existing databases for insurance under Continuous Insurance Enforcement rules."
The changes don't mean drivers can get away with taxing their car and not bothering to insure it though. Data on car insurance is held in a database and is checked, so registered keepers of cars shown as uninsured can be easily identified.
Ashton West, Chief Executive at the Motor Insurance Bureau, said: "... The introduction of Continuous Insurance Enforcement last year was always designed to provide a more robust and technology driven solution to ensuring that vehicles have insurance in place. The successful introduction of the new process by the DVLA and the MIB has enabled these proposals to be made now, which will bring benefits to millions of motorists."
The consultation is open until 26 November 2012 and can be found by clicking here. 
Comments