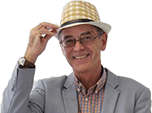 Road Tax rates from 1 April 2010: winners and losers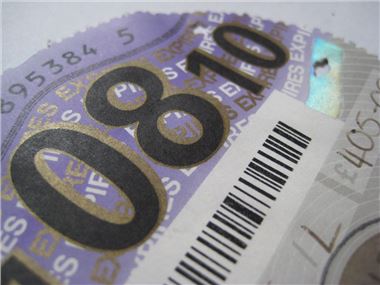 Figures taken from the honestjohn.co.uk Road Tax section show the cars that are set to benefit from the introduction of First Year Rate VED - commonly known as Showroom Tax - on 1 April 2010. The figures also highlight which existing owners will benefit from other changes to Road Tax charges.
>> Find out how much your car is to tax
There's no change to the banding system this year, following the move to 13 bands in 2009. The big news this year is the introduction of the 'First Year Rate VED' (Showroom Tax) for new car buyers. This is applies in the first year only and makes smaller, more efficient cars cheaper to tax, while penalising buyers of the most polluting models. Buyers of Band A, B, C and D cars will pay nothing in the first year, while bands E, F and G are the same as the standard rate of Road Tax. The other bands pay more - £515 more in the case of Band M.
>> For more details of Showroom Tax - and how it works - click here
It's a mixed picture for existing owners. Most small car owners should see a fall in the cost of Road Tax. Band A remains free, whilst Band B falls from £35 per year, to just £20 - a drop of 43 per cent. Road Tax Bands C, D and E are also reduced, while Band F is frozen at the 2009 rate. The biggest drop is for the owners of Band D cars, which fall from £120 per year to £90 - a 25 per cent drop.
At the bottom end of the table, the biggest increase isn't for the most polluting band. Although Band M sees a VED rise of £30 per year, it only rises by seven per cent overall. Bands I and K rise by 14 per cent.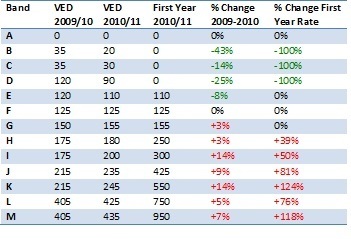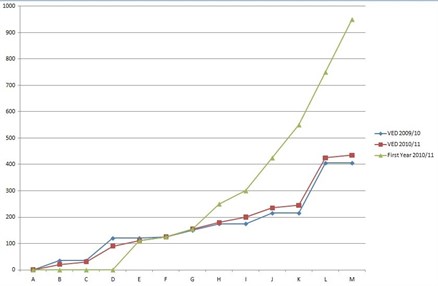 Which band is your car in and how much will you pay? Find out here.
Which New Car Buyers will be worst off as a result of the changes?
These are the 50 cars that are the worst affected as a result of the introduction of Showroom Tax, as a percentage of the list price.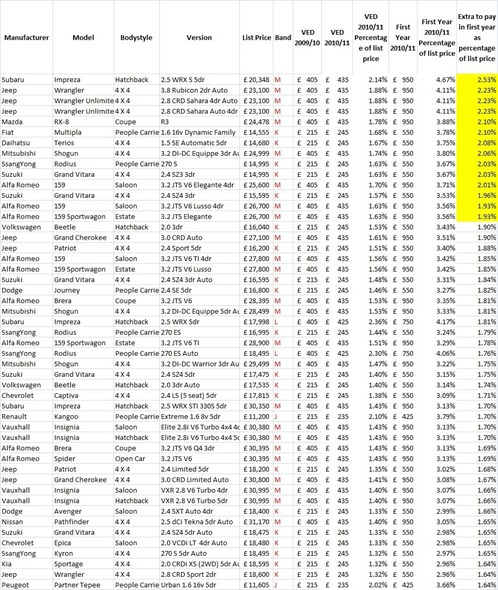 Comments