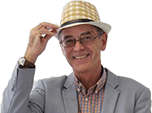 TAXING MADE LESS TAXING

Legislation applied from 1-9-2008 allows a bit more flexibility over taxing a car.
Now, if you re-tax on-line before the existing tax expires, even on the day it expires, you can drive the car for up to 5 days into the next month while you wait for your tax disc to arrive.
Also, instead of waiting for the 15th day of the preceding month before you can re-tax a car, you can now tax if from the 5th day of the preceding month.
To renew vehicle tax or SORN quickly and easily, visit
www.direct.gov.uk/taxdisc
or phone 0870 850 4444 or textphone 0870 850 4445
Comments