Ford announces fix for Kuga PHEV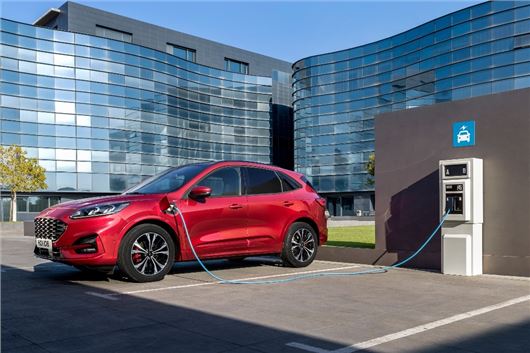 Published 30 October 2020
Ford has announced important changes to the battery pack linked to a small number of Kuga PHEV fires. 
As part of the UK recall, Ford will replace the drive battery pack on all Kuga PHEV vehicles. The recall work will start in late-December and continue until March 2021. 
The safety risk was discovered in August and Ford has since halted all new and used sales of the Kuga PHEV after overheating batteries led to a small number of vehicles setting on fire.
Ford says all owners have been contacted with instructions to drive the Kuga only in its default 'EV Auto' drive mode and not to plug the car in until an update has been made.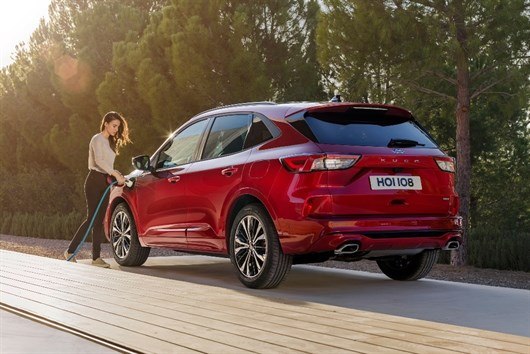 In a statement, released today, Ford said: 'The safety of our customers is a top priority for all of us at Ford Motor Company. Today, Ford is communicating with all our Kuga PHEV customers across Europe that we now have a fix for the issue related to the drive battery pack. This fix will be a replacement of the entire drive battery pack with a new pack as a result of our investigations with our supplier.
'We realise that vehicle recalls are inconvenient to customers, but they assure vehicle safety in service. We will commence the drive battery replacement work towards the end of December for customers who already have their vehicles and expect this process to take until late March to complete. We will be communicating with customers directly later in November to arrange a time to implement the replacement.
'We have worked in partnership with our supplier to determine both the cause and resolution. The root cause has been identified as a battery cell contamination issue in our supplier's production process and we have determined that the best course of action for the safety of our existing customers is to replace the drive battery pack.
'Until the drive battery pack is replaced, customers can continue to safely drive their vehicles as long as they do not charge the vehicle and they use it in the EV Auto mode and Normal drive mode, the vehicle's default setting. As a gesture of goodwill, we have provided all affected customers with an extended warranty or service pack and a £500 fuel card to address the inconvenience caused'.
The fire risk isn't thought to affect any other Ford models and Kuga PHEV owners who are concerned about the safety of their vehicle should contact the Ford Customer Contact Centre on 0203 564 4444. 
Comments
Author

Dan Powell
Latest