Buyers face confusion three months after Ford Kuga PHEV fire recall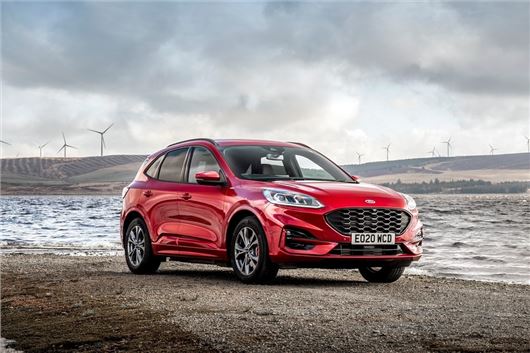 Published 19 October 2020
Three months after Ford halted sales of the Kuga PHEV because overheating batteries led to a small number of vehicles setting on fire, HonestJohn.co.uk has found that multiple dealers are still selling these vehicles.
In August, Ford issued a recall for the new Kuga PHEV (plug-in hybrid) due to a potential fire risk found with the high-voltage battery. Drivers of the plug-in hybrid Ford Kuga are urged not to charge their car for safety.
Ford told HonestJohn.co.uk that a stop sale is currently in place on Kuga PHEV and confirmed that the recall includes all Kuga PHEV models. In addition, a Ford spokesperson said: "The solution to this problem is likely to be measured in months rather than weeks."
However, following an investigation by HonestJohn.co.uk, it has emerged that some Ford dealers are continuing to advertise Kuga PHEVs for sale. What's more, despite saying they couldn't deliver vehicles, the dealers did offer to arrange finance for said vehicles - which are all under a DVSA recall notice.
A Ford spokesperson said: "We advised Ford dealers earlier this month that the stop-sale on Kuga PHEVs included used, in addition to new vehicles. We know there was some Kuga PHEV advertising placed by dealers which could not be stopped after our instruction and this appeared in some media. We were again in contact with dealers last week to remind them of the stop-sale on all new and used Kuga PHEVs and apologise if there has been any confusion for customers."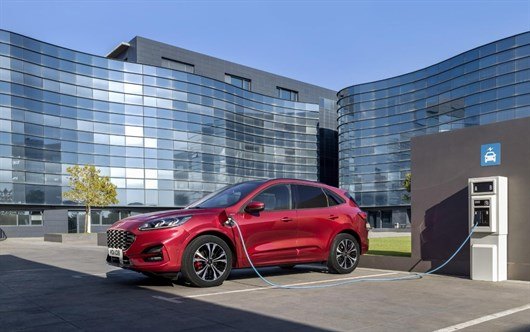 The DVSA told HonestJohn.co.uk: "A second hand dealer who sells a vehicle which can be proven to be unsafe can be liable for prosecution."
Owners affected by the Ford Kuga PHEV recall have been in touch through Ask HJ, with one reader telling HonestJohn.co.uk he signed up to buy a new Ford Kuga PHEV. He said he was allowed to do an hour-long test drive, too.
The reader said the dealer then asked him to register this car by the end of September as a 'favour' to them, including signing finance papers. But the dealer couldn't confirm a delivery date.
Ford has assured HonestJohn.co.uk that affected vehicles are safe to drive in EV Auto mode only. The carmaker has also released a package of goodwill measures to affected owners, which includes an Extended Warranty/Service Pack and, from Oct 8, a fuel card to the value of £500 - acknowledging that the fuel economy of the cars is higher when the battery can't be charged.
You can check easily and quickly to see if a vehicle has any outstanding recalls here.
Comments
Author

Georgia Petrie
Latest