London first to see BMW i range of clean electric city cars.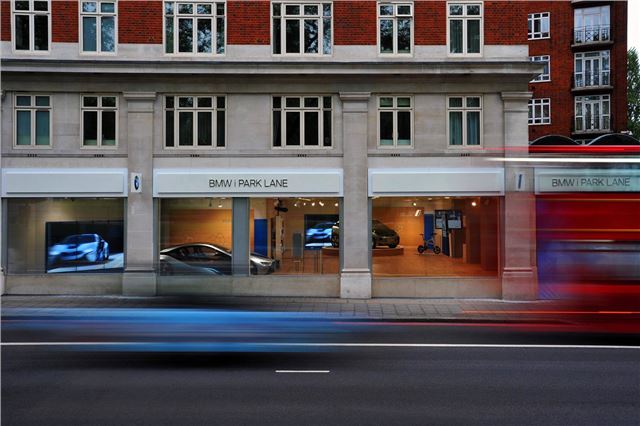 To launch the BMW i3, BMW i8 and BMW i Pedelec, BMW today opened its first i shop in the World, at 56 Park Lane, London.
What's the relevance?
Already two out of three people in the World live in cities.
There are seven Megacities in the World, of which London is one. The others are New York, Paris, Dusseldorf, Rome, Tokyo and Shanghai.
By 2020 it is estimated that 60% of the World's population will live not just in cities, but in Megacities the size of London and Shanghai.
So electric car range anxiety will be of far less importance than (relatively) clean air.
Having experimented with the MINI-E, and electric versions of its larger cars, BMW wants to enter this market with a dedicated range of vehicles, so has created an entirely new i brand, registering all i numbers from 1 to 9. (Hyundai has i10, i20, i30, i40.)
Its city car, called the i3, will be purely electric with a lightweight, super stiff carbon fibre shell. (Carbon fibre is 50% of the weight of steel.) This allows pillarless construction while maintaining rigidity.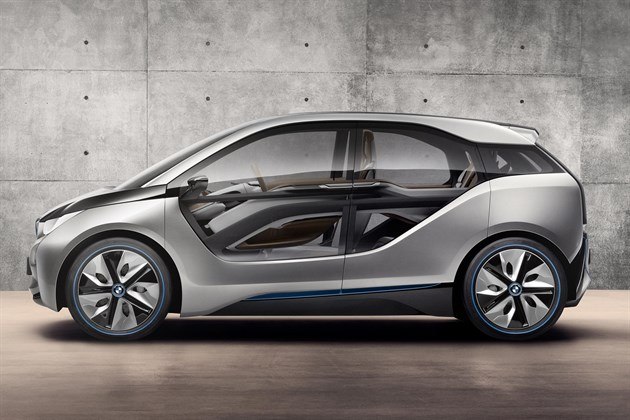 Everything has been carefully thought through. For example, the seating material is wool because it is cooler in summer and warmer in winter, so less energy is needed to cool and to heat the car.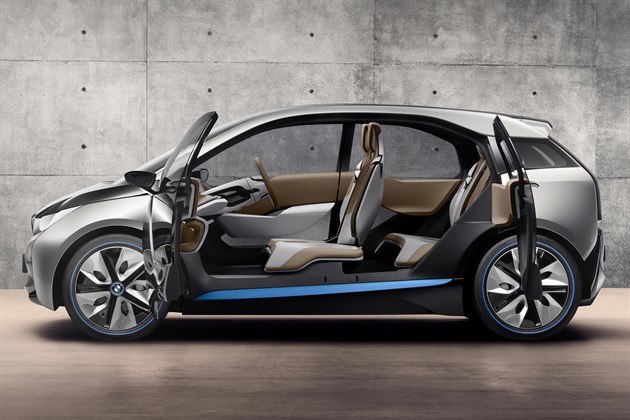 The four-seater interior is integrated to take one or two i Pedelec electric bicycles with the rear seats folded. More on BMW i Pedelec.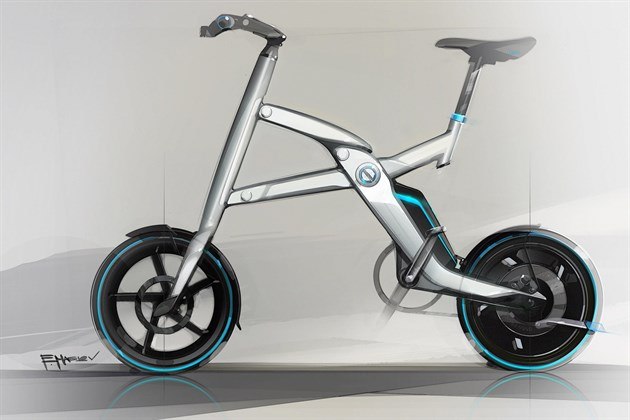 BMW is coy about pricing as yet, but has indicated that it will be at a premium over other electric cars like the Zoe, Leaf and Fluence. So it looks like £40k plus. More on BMW i3.
BMW is more forthcoming about the pricing for its range extended 4-seater electric supercar, the i-8. That will be at least £100,000.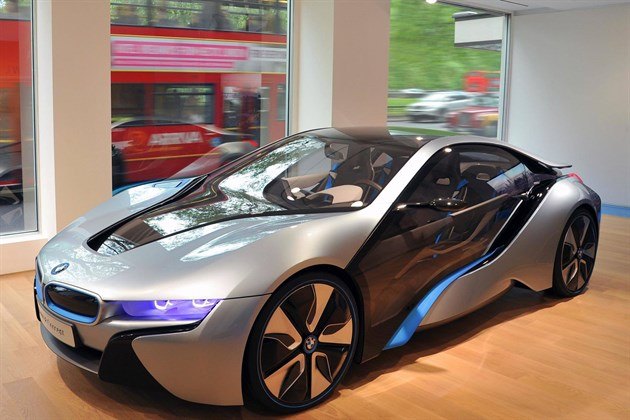 The i8 will have a three-cylinder twin-turbo petrol engine (to be built in Britain at Hams Hall, near Birmingham) combined with an electric drive system to produce 350PS and 300Nm. Its 0-62mph time is said to be under five seconds, combined with the fuel economy of under approximately 78mpg. In electric only mode it has a reported range of approximately 20 miles.
Drivers who choose a BMW i can reckon on getting a product and service package designed to cater fully to their needs. The specially compiled, all-inclusive 360° ELECTRIC package will combine the advantages of electric mobility with high levels of everyday reliability, convenience and flexibility.
Particular attention has been paid to range, battery life, maintenance, charging options and breakdown management. With 360° ELECTRIC, BMW i will offer a complete product and service package that BMW i drivers can rely on at all times, wherever they go.
The 360° ELECTRIC product and service package covers home charging, public charging, guaranteed mobility and integration with other mobility concepts in order to overcome range restrictions.
Services available to BMW i customers will include supply and installation of a home charging box, supply of green electricity, access to public charging points, comprehensive maintenance services and mobility guarantees, flexible car-sharing solutions and helpful BMW apps for the computer and smartphone.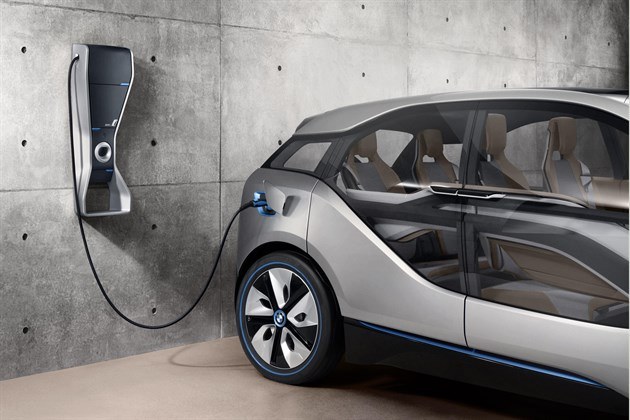 With its 360° ELECTRIC package, BMW i is demonstrating how intelligent, flexible solutions can overcome the range restrictions of an electric vehicle.
And how it can meet the aspirations as well as maintain the health of the inhabitants of the World's Megacities in the future.
More at BMW
Comments